One of the most important things many of us want to know when transitioning our wardrobe into a new season, is how to continue to wear our favorite pieces when the weather begins to change, and how to shop early for key items that will complement what we already own. If you are ready for fall and want to be the first to shop for these five pieces you are about to see, contact your CAbi Consultant. In the meantime, get inspired to mix and match previous season's staples with the in-demand, new looks of the season ahead.
See how to wear the chic and timeless Needle Lace Shell or the hit jean of spring, the Deconstructed Brett Jean, with these five fashionable must-haves in our Fall 2014 Collection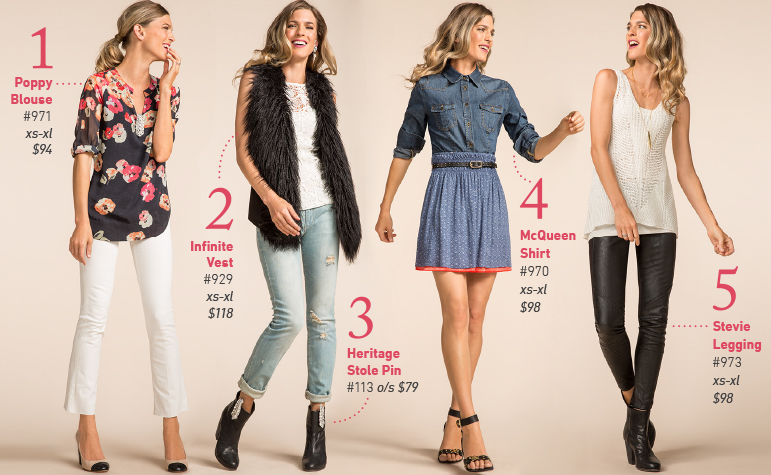 Want to get ahead of the fashion curve? See how these fall pieces mix perfectly with one another and be the first to fall for the new season!
=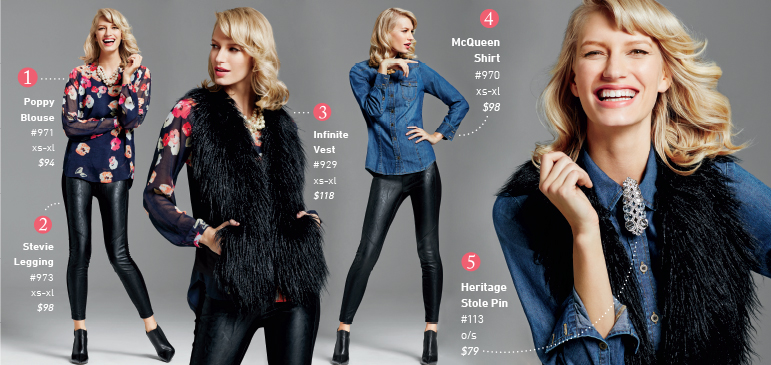 If you are ready to add these five fall pieces to your closet, contact your CAbi Consultant now, and learn how to be the first one to shop them before our Collection walks down the runway in a few weeks!