We have all been there—between school functions, errands, and places you need to be at night—you've got a full day scheduled from sunrise to sunset. Wouldn't it be great if you had some versatile key pieces that could effortlessly transition your look from day to night? Kat, our Chief Design Officer shows you how she easily transitions some of her favorite pieces from out-and-about to a night out with ease.
Want more day to night outfits? Read on to see five stunning pieces that we've selected from our Collection and how they can be adapted throughout your day. It's easy for you to accomplish the day to night look with no muss or fuss!
TUSCADERO COAT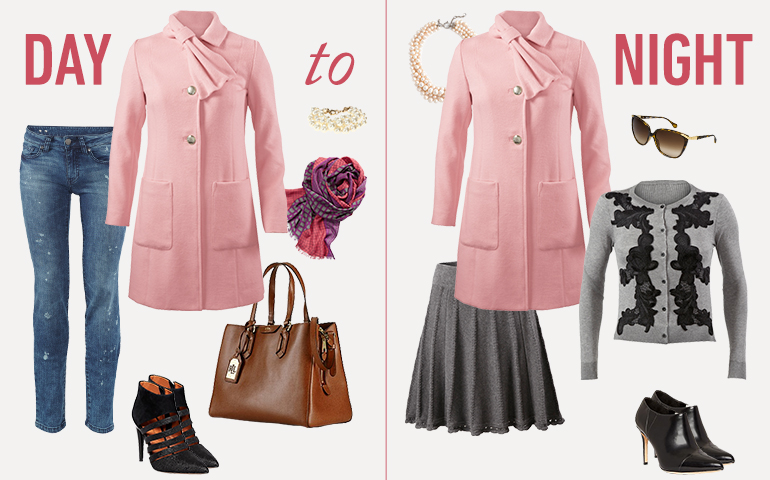 By day, this look is perfect for running to the grocery store or picking the kids up from school in style. By night, this coat provides a sophisticated, polished look that can be worn to dinner with the in-laws.
POPPY BLOUSE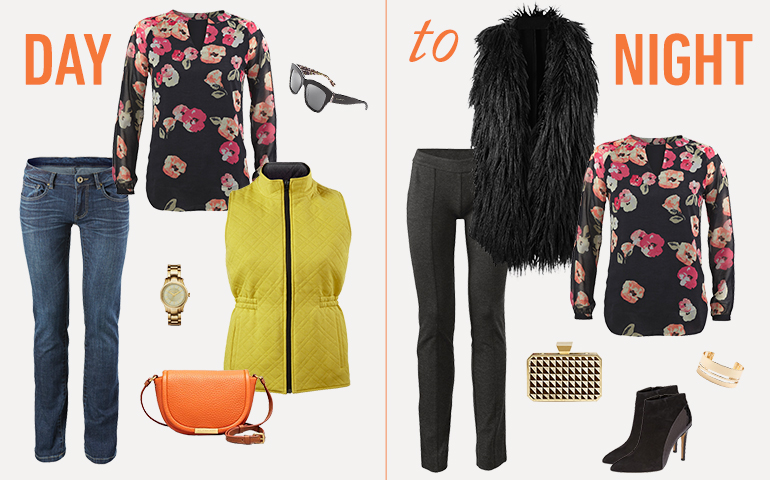 This bright, gorgeous floral blouse can be worn loose for excellent coverage with our boyfriend jean and Travel Reversible Vest for a fun, fashion-forward and comfy look. Then, turn it up a notch as you move into the evening by tucking in the blouse for a more tapered look paired with our Infinite Vest for a rockin' style.
DATE NIGHT TOP
Our Date Night Top isn't just for nighttime! Wear it on a lunch date with a super skinny jean for a look that accentuates your hourglass shape. The built-in black tank with layered lace tunic can also be tucked into a skirt for a night on the town with your beau.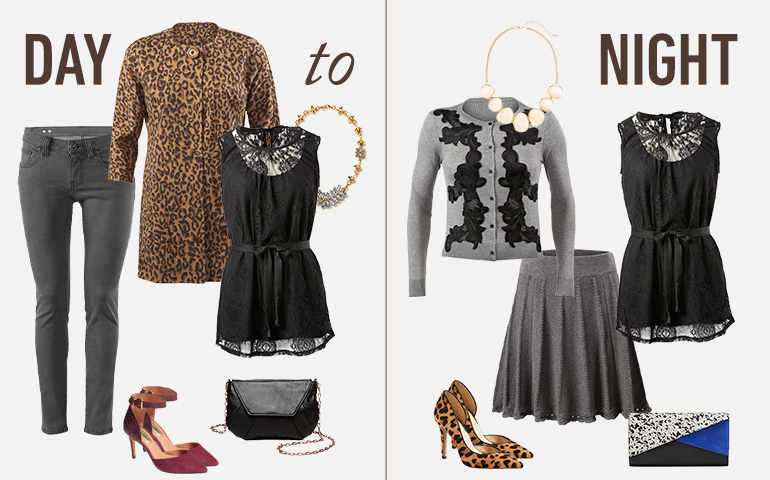 SWATHE SKIRT
This fresh take on the mini skirt will leave your friends and co-workers with some serious clothing envy! Perfect for the office with a pair of leggings and a turtleneck, yet amazingly comfortable to take you into an evening at the movies. 

AUDREY PANT
This chic, slim cigarette pant can take you from casual Friday to Happy Hour. It's as simple as swapping out the relaxed fit, cozy V-neck tee with our gorgeous, sleeveless Business Blouse. The jacket keeps you warm well into the night.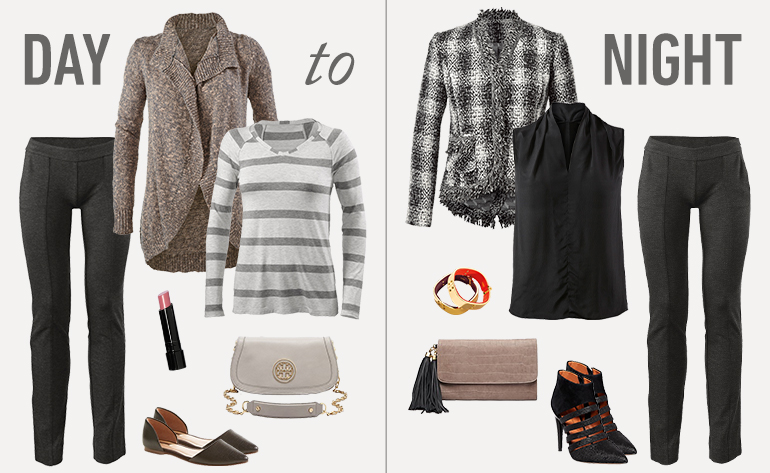 What's on your schedule this week? Share with us what your typical day looks like and what you do to transition your outfits from day to night. We'd love to hear from you (in the comments below) or tag us in your outfits on Instagram using @CAbiClothing and the hashtag #CAbiClothing