Our fabulous Design Team has been in the fashion trenches uncovering all things HOT and trending for Spring '15. And, although there are many fashion trends we are loving this season, we picked 5 strong spring trends that will help you jump into the season in style. Discover Becky's picks and see how to make the most of these trends in the video below.
Ready to wear and embrace these trends? See which pieces in our Spring Collection can help nail the perfect look. These spring trends are here to stay!
Tropical Punch
Things heat up this season with tropical-inspired fashion. These island vibe looks will have you feeling easy-breezy. The perfect look for a day of shopping or a sunset date.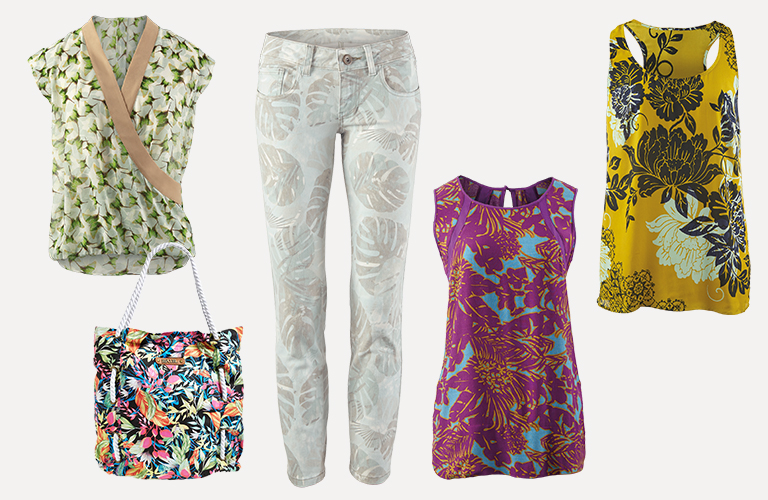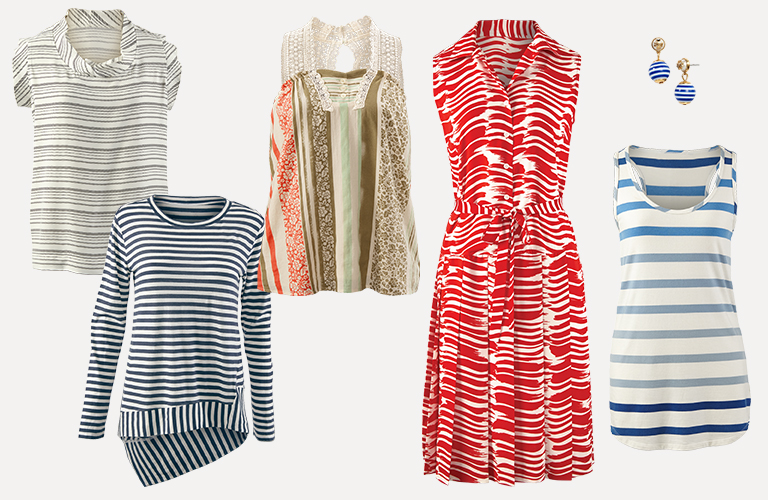 Earn Your Stripes
Nothing says spring like stripes. Go bold, go subtle, go thick or thin … you simple can't go wrong. This nautical inspired print has come a long way. Keep the fit skimming, not hugging, your body and accessorize with metals for a polished look.
Scatter Prints
The season is in full bloom with detailed printed fabrics featuring your favorite petals. These playful and whimsical patterns are carefree and youthful.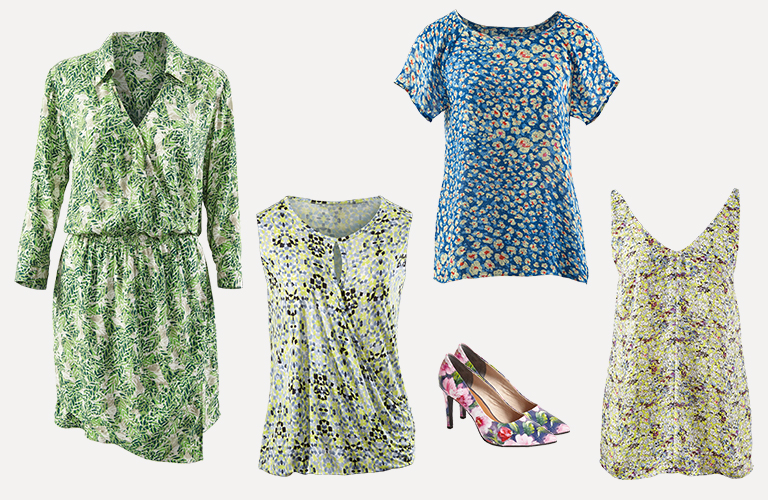 Jacket Required
Layered looks in fabulous fabrics … who says jackets are just for winter? A structured fit is perfect for the office or go with a casual cut for a day of sightseeing. Add a statement necklace for that extra wow factor.
Lazy Sunday
Kick off your heels and relax, the weekend is here and has a style all its own. Chic comfort has never been so trendy, and we've never been happier. From cozy jumpsuits to luxuriously soft tees, you'll wish everyday was a Sunday.
Which spring trends are you most excited about? Have you already found pieces you can't live without? Share with us in the comments below and tag us online with #CAbiClothing. We love seeing your looks and fashion inspiration!