Jewelry is the perfect way to finish off an impeccably styled outfit. Whether you're going for a casual vibe or a sophisticated statement, your jewelry truly sets the tone. CAbi Jewelry is designed to be versatile, unique, and eye-catching. Discover all the possibilities that our Collection has in store for you and as a special treat, for a limited time, all Jewelry items will be shipped free of charge! Plus, read on to discover some spring favorites that will soon be available in new colors starting April 30th and see how you can win one of our gorgeous pieces just in time for Mother's Day!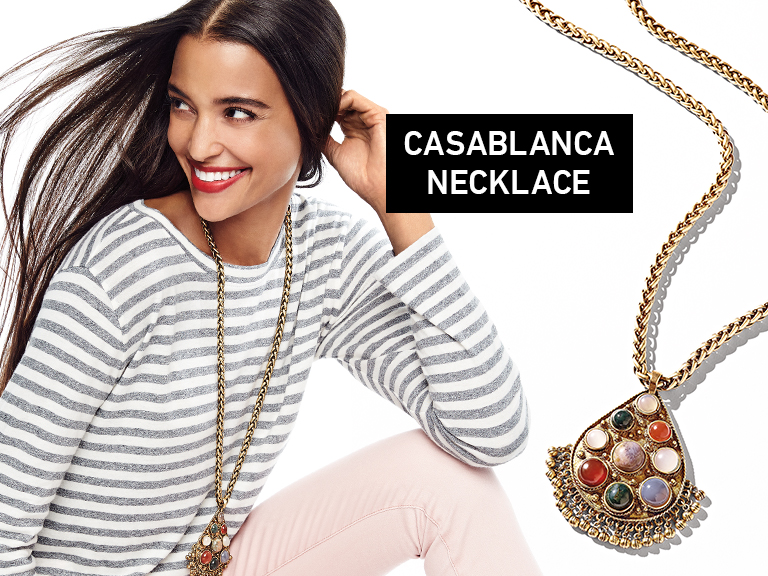 Modeled after antique brass for a vintage feel, the mid-century aesthetic and subtle coloration of this statement piece accent everything in your closet. The stunning hues play really well off of solids, patterns, and stripes. Here it's shown with the Bengal Stripe Tee in grey (available starting April 30th) and it adds a subtle boho-chic feel that's right on trend for spring.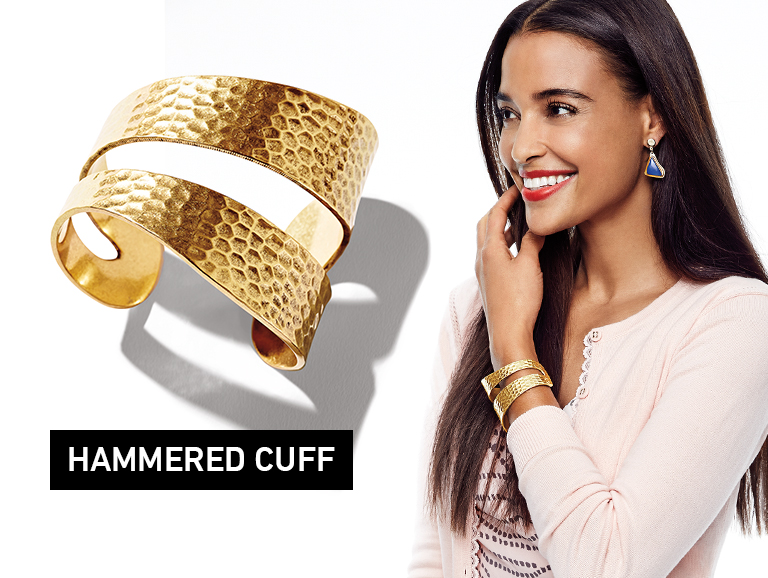 Inspired by a landmark New York art museum, this hammered brass cuff gives any look an air of inspiration. We love the juxtaposition of wearing a striking hard metal with a dainty soft sweater. It's just the right amount of sugar and spice to keep things interesting.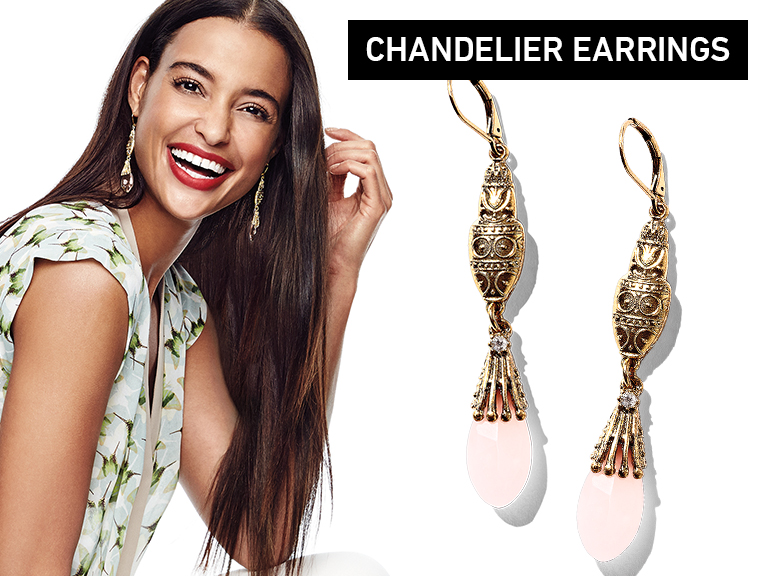 Inspired by Victorian era ornamentation, our Chandelier Earrings mix the bright flash of etched brass with the grand look of a faceted cut stone. Think of this pale pink as a neutral and you'll find that it works with almost anything in your closet. These will easily become your go-to earrings of the season.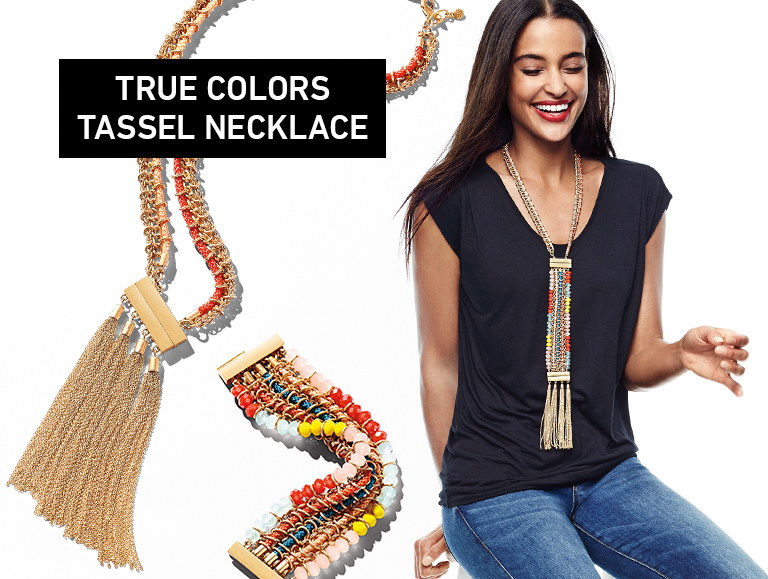 The ultimate in versatility, this piece does triple-duty. Whether you wear it as a stunning statement necklace, shorter tassel necklace, or beaded bracelet, this attention-grabbing piece of jewelry is just the pop of color you've been craving. Wear it over a dark solid top for the ultimate impact.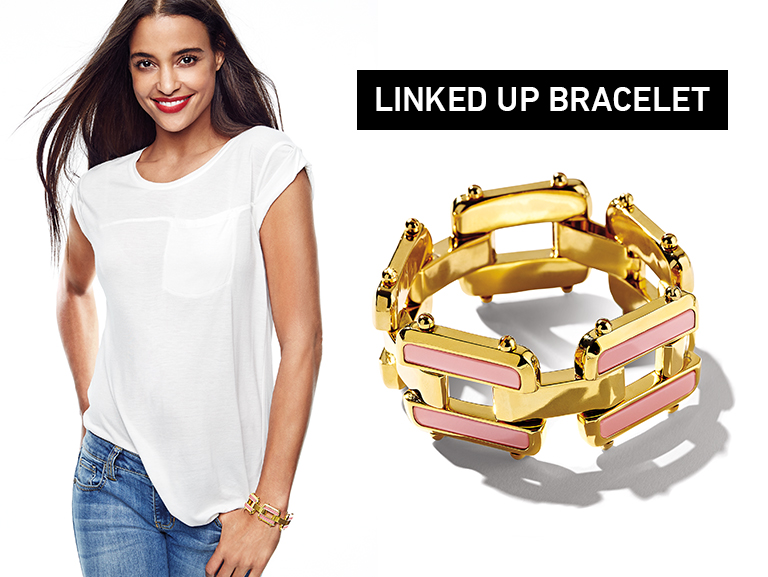 We're not sure what we love more; its feminine, yet modern brass and pink color, or its soft silhouette. Either way, we're keeping it close at hand. This bracelet is the perfect accessory to dress up a work blouse, but can easily be worn with a a basic white tee and La Jolla Cropped Super Skinny Jean to add just a bit of bling on a casual Sunday.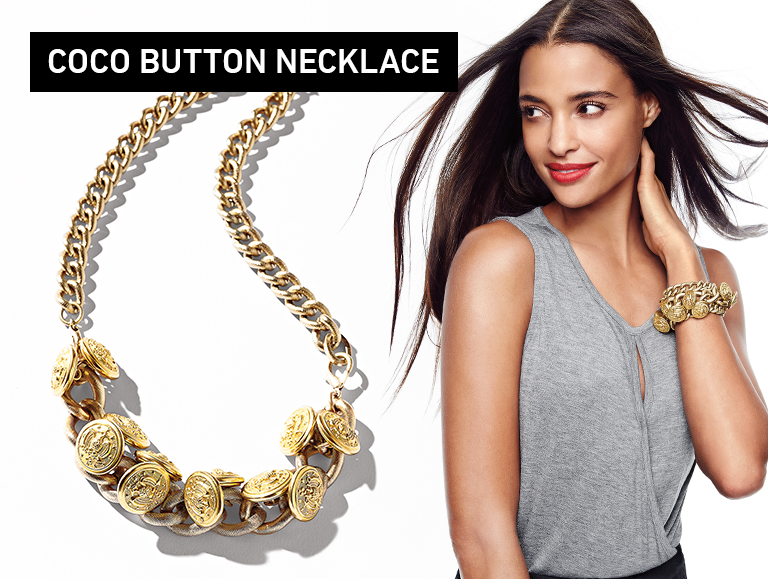 Inspired by vintage nautical hardware, this single-strand necklace can be transformed into a chunky bracelet. This substantial statement piece should be balanced with a strong lip. Go with a bold red or solid matte shade. You'll feel strong, confident, and empowered.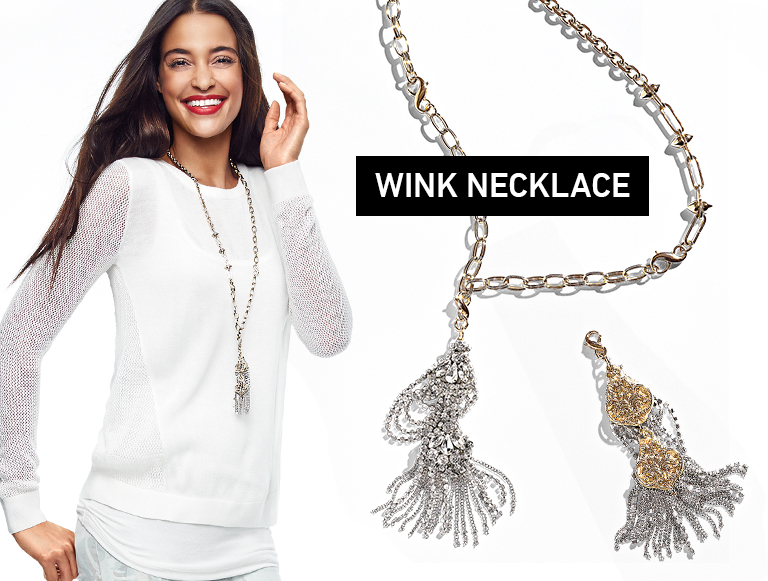 This gorgeous brass necklace, reminiscent of antique watch chains, transforms into a single–strand necklace, a bracelet, and a tasseled jewel accessory. With so many options you'll have no shortage of occasions to bring this out of your jewelry box. We love the way it sparkles against a pure white sweater, like our Split Back Pullover (available in lemon lime and coming in white this Thursday).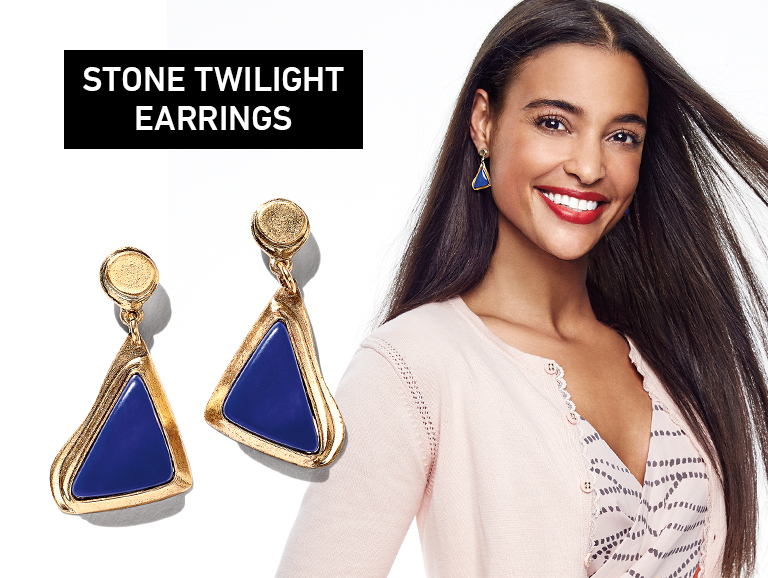 With lapis-colored stones fashioned into contemporary settings, this lovely set works beautifully alone, or perfectly in combination with our Jewelry Collection. Wear them as an accent piece to add a pop of color to a subtly colored top, like the nectar-colored Sunny Cardigan.
What's your favorite piece from the Spring 2015 CAbi Jewelry Collection? Tell us in the comments below how you wear your CAbi jewels and your favorite pieces to pair them with.

Want to win one of the featured pieces plus $250 in CAbi Clothing for both you and your mom? Here's how to enter our Mother's Day giveaway:
Follow us on Instagram
Post a photo starring you and your mom (or another important woman in your life!), and tell us in one sentence why she's an inspiration. To make sure we can see it, your Instagram account will need to be public.
Include #CAbiMom in your post and tag her Instagram account.
Good luck! We'll announce the winner on our social media profiles, so be sure to follow us!