Thanksgiving brings so many wonderful things: quality time with the fam, cozying up on the couch, pumpkin pie (more please!). But this blissful weekend away can be chockful of different activities, making packing super stressful. For those traveling for the holiday weekend, we'll show you how to pack with five easy pieces to create a new look for every occasion. Best of all, your suitcase will be light—the only thing stuffed this year is the turkey!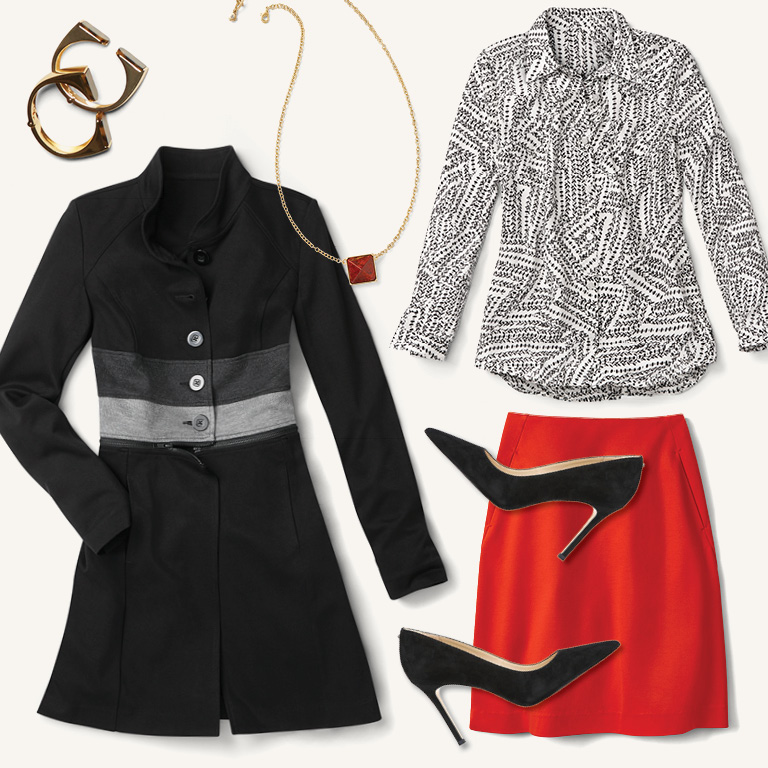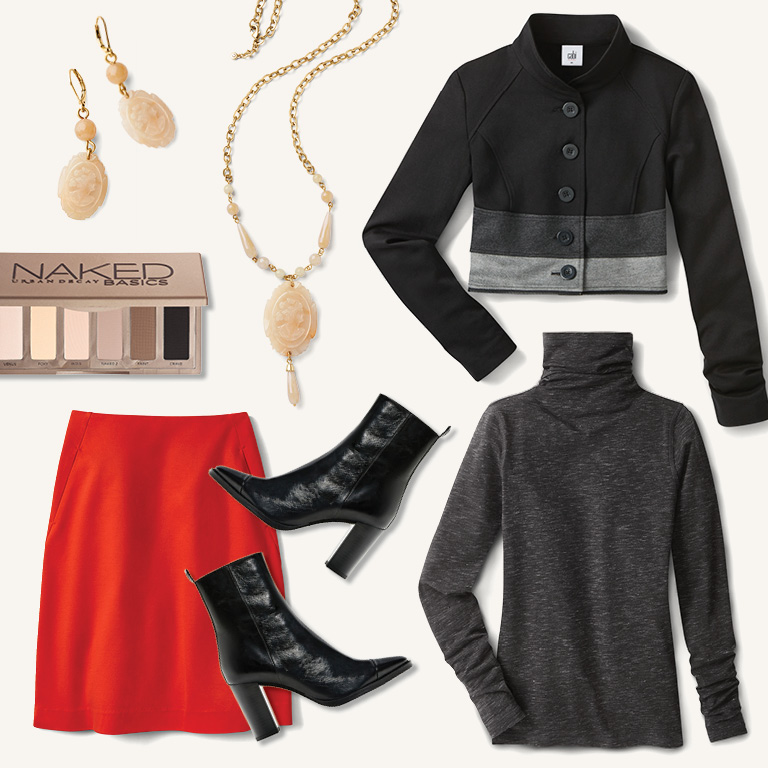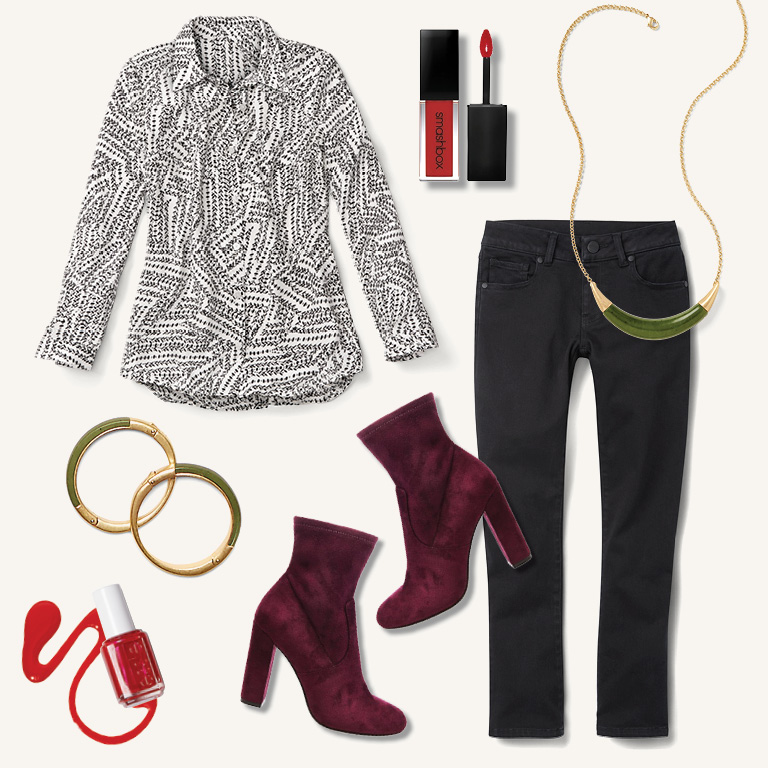 Take a hike around your old stomping grounds in this casual yet sophisticated outfit. Packing tip: Roll your jeans up in your suitcase—it creates a buffer for the rest of your clothes!
GET THE LOOK: Split Back Blouse, New Crop, Jasper Bangle, Jasper Crescent Necklace, Steve Madden 'Edit' Bootie, Smashbox Always on Matte Liquid Lipstick, Red Nail Polish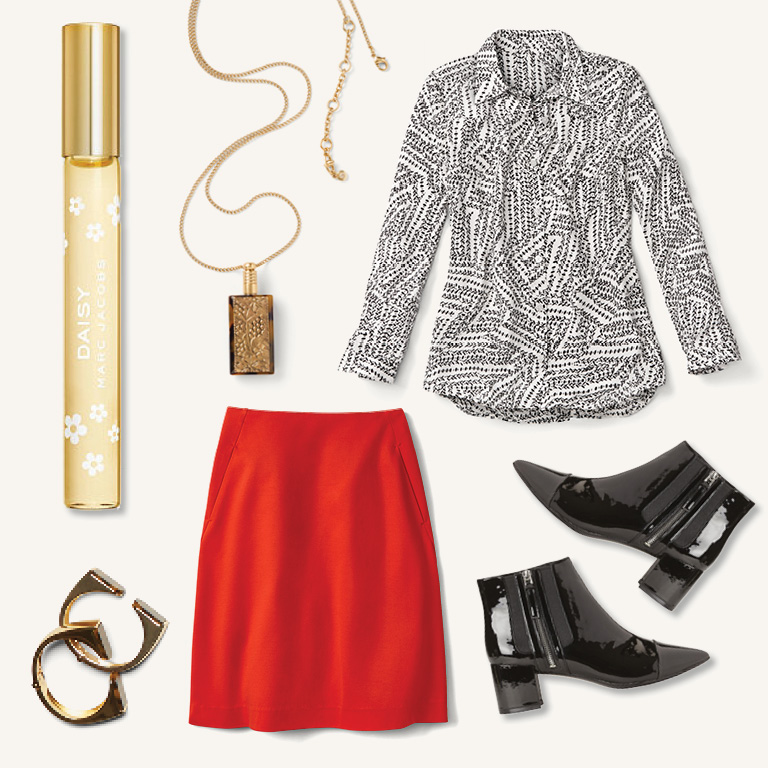 When the family gets to be a little much, leave the kids with grandma and take your hubby to your favorite wine bar. Packing tip: Roll your delicate blouses around pajamas to minimize wrinkling!
GET THE LOOK: Fiery Skirt, Split Back Blouse, Zelda Necklace, Zelda Cuff, Nine West 'Black Wasabi' Mod Bootie, Marc Jacobs Daisy Eau de Toilette Pen Spray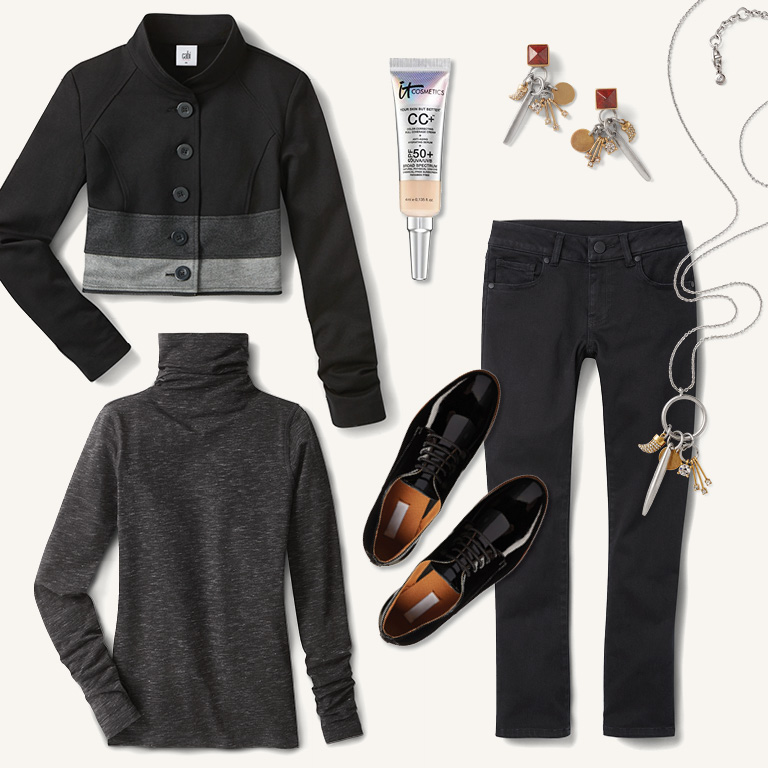 See, Turkey Day travel can be stress free! So, we want to know: Which outfit are you most likely to pack? Leave your comments below!