When it comes to career wear, trying to find the right balance between professional and stylish can be such a struggle! But don't worry ladies—we've got you covered! Meet Johnnalynn Lynch of StushigalStyle…Project Manager by day and fashion blogger by night, she's perfected the art of office dressing while still showing off personal style. Check out her top tips for dressing for work, plus a few gorgeous outfit ideas from our Spring 2017 Collection.
As a professional woman, I can attest to the fact that dressing for the office can be a challenge, especially if you don't want to sacrifice your personal style. Although it's true that today's office attire looks a lot different than it used to, there are still expectations we have to meet. Not all of us are lucky enough to work in casual environments. If your office is on the conservative side, then it's likely you're expected to dress professionally. With these six tips and some keys pieces from cabi's Spring 2017 Collection, you'll be well on our way to incorporating your personal style into your career wear!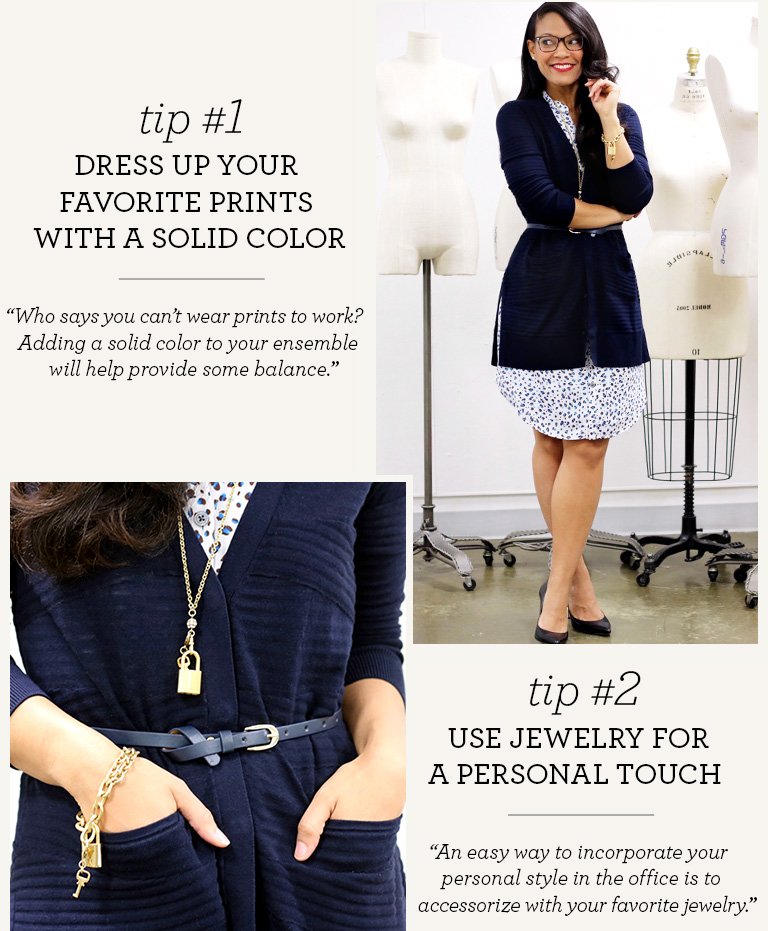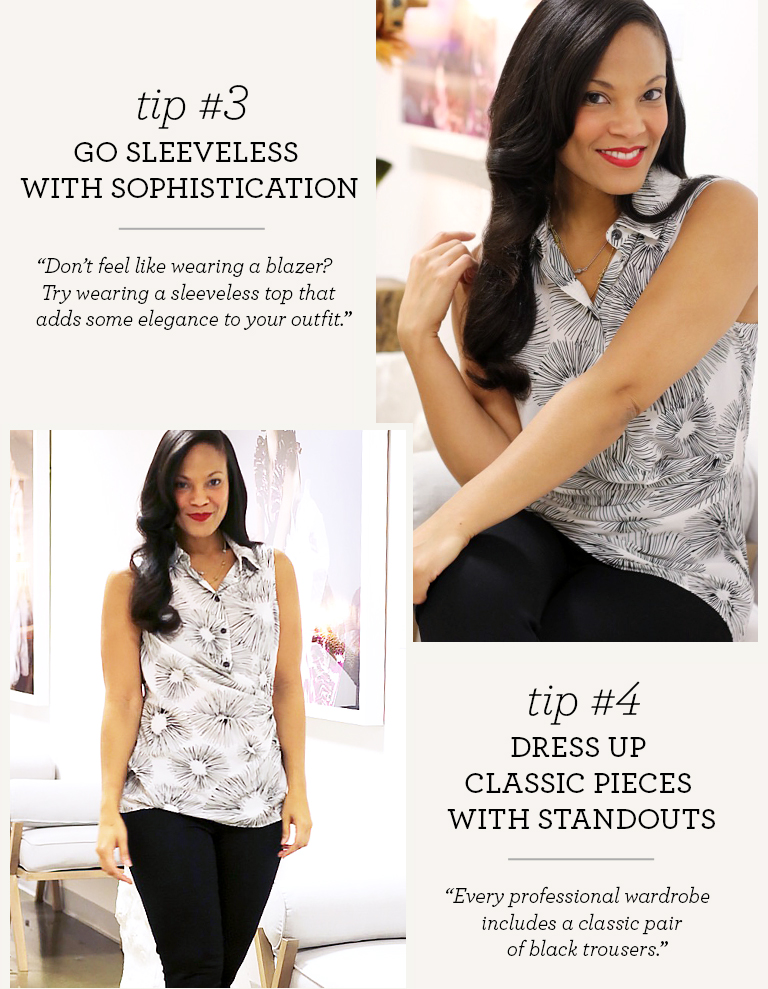 Tip #3: Go sleeveless with sophistication
Don't feel like wearing a blazer? Try wearing a sleeveless top that adds some elegance to your outfit. The gathered, body slimming waistline of the Priority Top is a sophisticated way to wear a sleeveless top in the office. When paired with the Pencil Trouser and a great pair of heels, the result is undoubtedly professional and stylish!
Tip #4: Dress up classic pieces with standouts
Every professional wardrobe includes a classic pair of black trousers. If wearing standout pieces help define your personal style, try pairing them with a classic piece. The Priority Top is a great way to add some flare to a classic piece like the Pencil Trouser.
Outfit description: The Priority Top and Pencil Trouser accessorized with the Sea Knot Necklace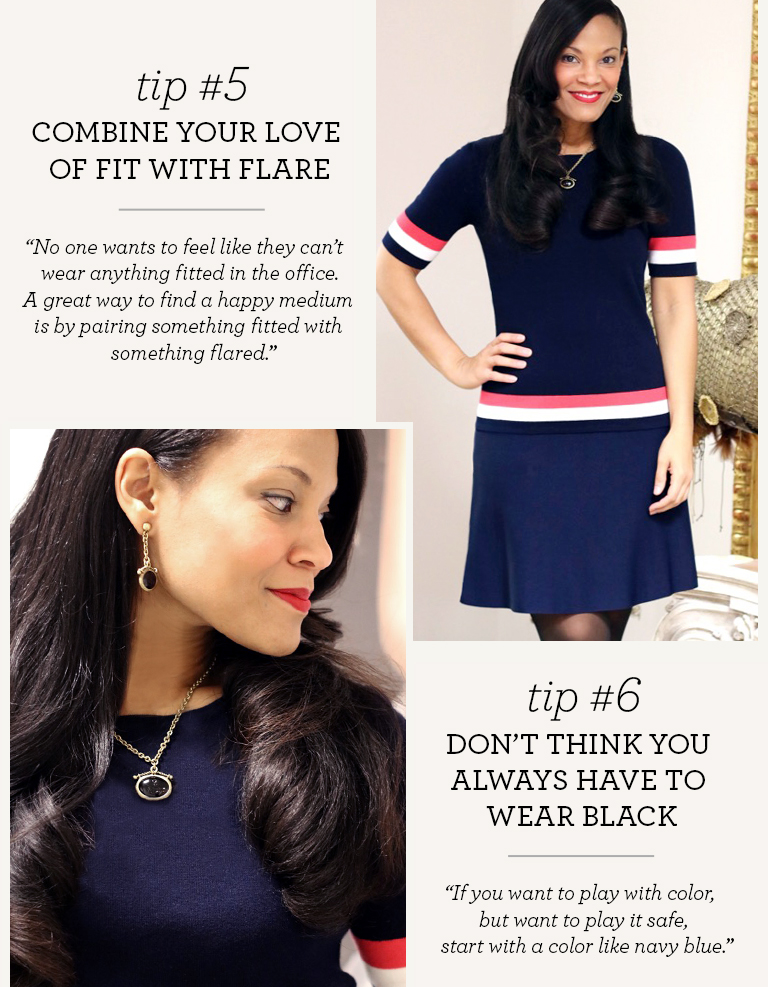 Tip #5: Combine your love of fit with flare
No one wants to feel as though they can't wear anything fitted in the office. A great way to find a happy medium is by pairing something fitted with something flared. Cabi's Hampton Shell hugs the curves while the Dame Skirt sits high on the waist and flares at the bottom. 
Tip #6: Don't think you always have to wear black
It's easy to get caught up in the notion that the color black defines what it means to be professional. If you want to play with color, but you're looking to play it safe, start with a color like navy blue. The Hampton Shell in classic navy adds the perfect pop of color with a graphic red and white stripe. When paired with the Dame Skirt, the result is a chic, trendy outfit that's both professional and polished!
Outfit description: The Hampton Shell and Dame Skirt paired with the Anchor Necklace and Anchor Earrings
Let's face it. Staying true to your personal style while remaining professional is no easy feat. Cabi has done an amazing of job of combining the trends we love with classic, timeless pieces that help provide the perfect balance for your professional wardrobe! Which outfit will you be rocking in the office? Let us know in the comments below!