Sometimes we wake up, roll out of bed, and don't have the time or energy to think about what to wear. No, it's not that we don't want to look cute, and it's certainly not that we don't enjoy digging into our closets and devising a creative new ensemble; rather, we just don't have the headspace to think about it. Between work, kids, and all the myriad of other responsibilities that seem to pile up, it's essential to have a couple go-tos you can wear a few different ways without needing to rack your brain around them. The key? Knowing how to style a base outfit. Start with two of our Spring favorites, the Kick It Crop and the Flirt Cami, and discover literally dozens of new and unique combinations—as many as you can dream up! But for starters, check out these five ensembles we absolutely love.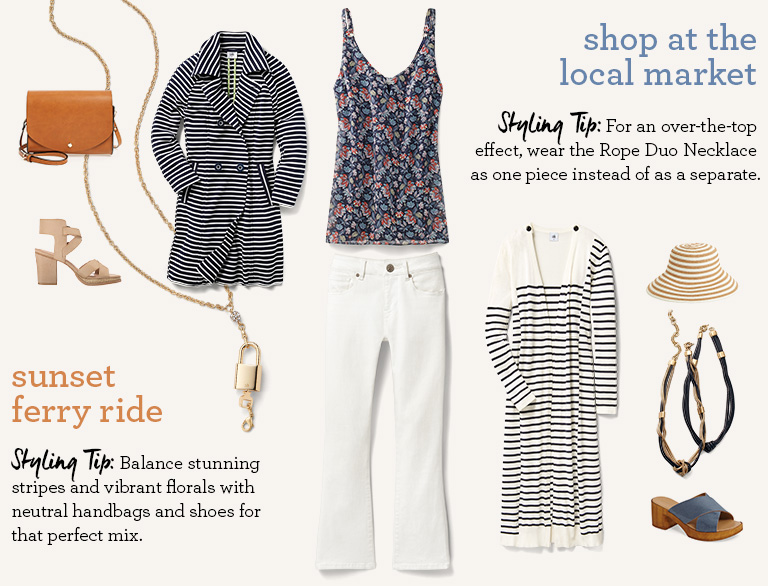 Sunset ferry ride: Kick It Crop, Flirt Cami, Maritime Trench, Lock & Key Necklace, Cesca Crossbody, Sbicca Melita Sandals
Shopping at the local market: Kick It Crop, Flirt Cami, Victory Sweater, Topshop Dixy Clog Sandals, Rope Duo Necklace, Caslon Stripe Sun Hat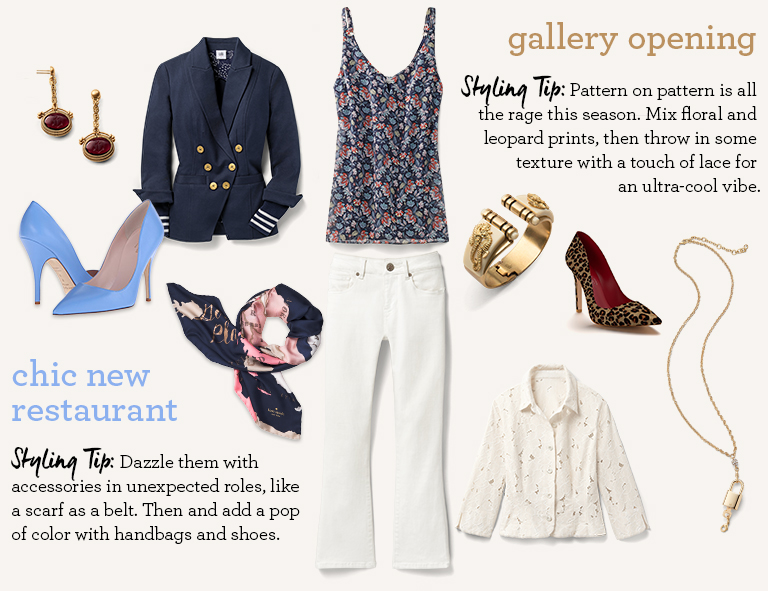 Chic new restaurant: Kick It Crop, Flirt Cami, Grand Slam Blazer, Kate Spade Scarf, Kate Spade Pumps, Anchor Earrings
Gallery opening: Kick It Crop, Flirt Cami, Lock & Key Necklace, Portrait Jacket, Shoes of Prey Leopard Pumps, Seahorse Cuff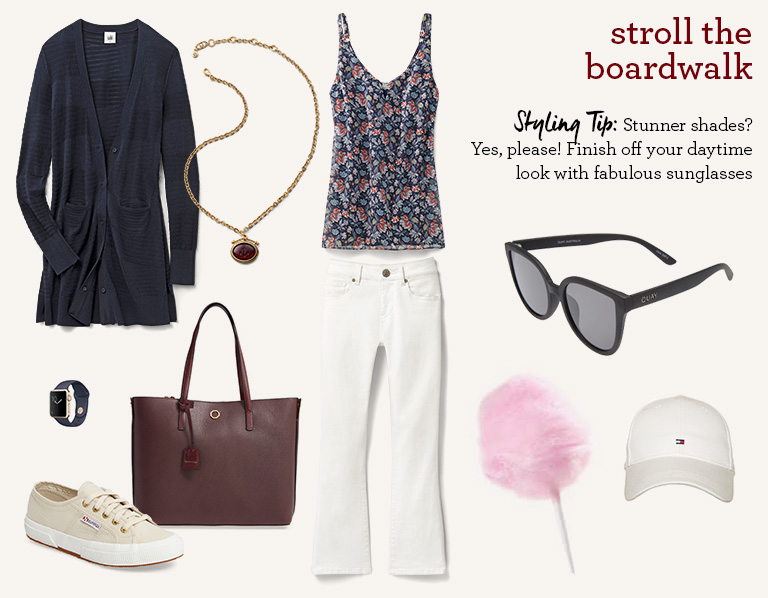 We alluded to the fact that these two faves are good for dozens of outfits, and these five are just the start. We want to hear how you're styling these two, and where you're wearing them! You can leave your comments below, but a picture is worth a thousand words, so tag us on Instagram @cabiclothing.