2017 was a banner year. We accomplished so many of our goals, spent more time with friends and family, and had a ton of fun along the way. And you know what? 2018 is gonna be even better! We're setting our sights high and looking forward to reaping all the rewards the new year has to offer. So let's celebrate! Grab a sparkler, some champagne, and have a ball. Oh, but first, you'll need to nail your New Year's Eve outfit. With everyone rocking heels and a little black dress or a sequin skirt with a blouse, you'll want something that stands out. Have no fear—we've got three unique outfit ideas that are guaranteed to look absolutely stunning!
Le Fab Chic – Swanky Soirée
The Ferris Blouse is the perfect party print! I tucked in the collar to make it a little less "business." The Flip Skirt is a fun and flirty piece to pair the top with. I like to finish the look by styling my accessories in unique ways—The Buzz Necklace and Buzz Earrings make a cute belt and shirt pins. If your NYE plans include being outside, add leggings and a cape for warmth.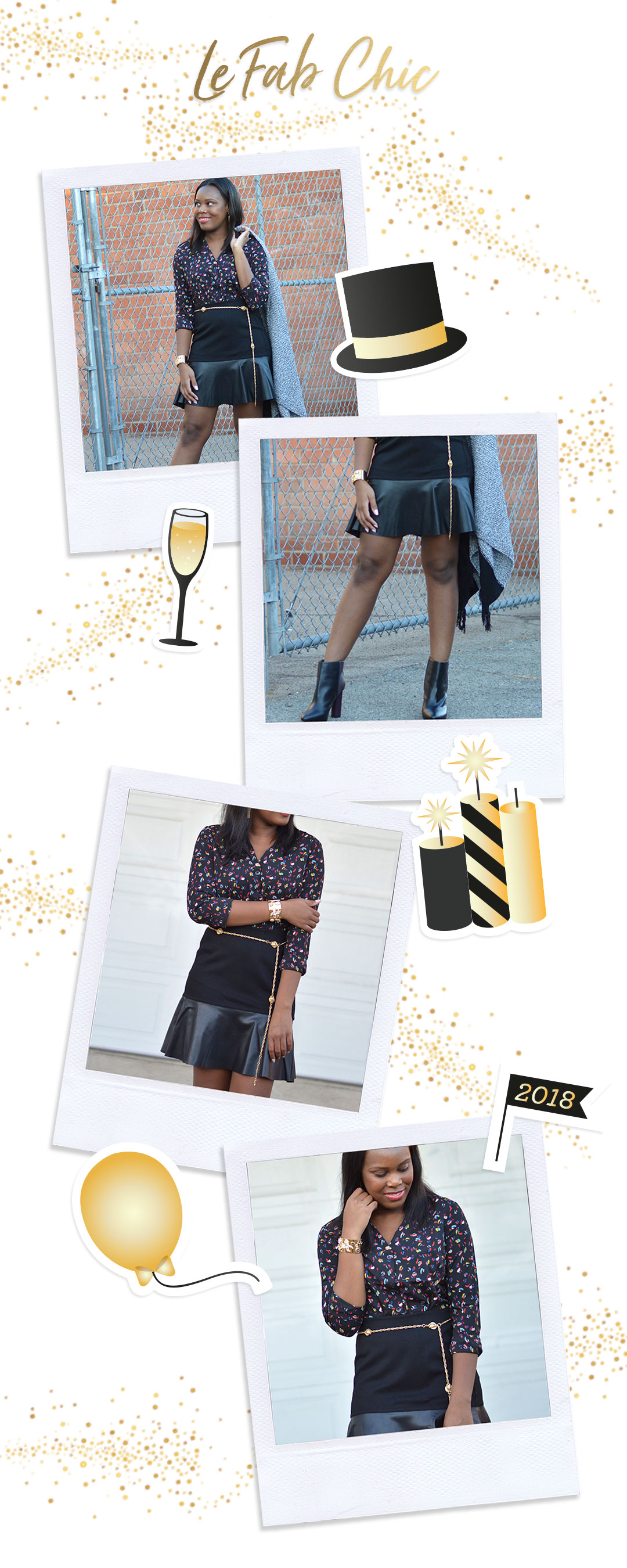 Cobalt Chronicles – Town Hopper
My New Year's Eve usually involves a late dinner and a music show and since it's pretty chilly that time of the year in Washington, D.C., I like to stick with trousers for nights out on the town. The Bexley Leggings are perfect for NYE! I love how the faux leather panels add a little edge. I paired the leggings with the Tuxedo Blouse, the Bisset Bootie, and dressed up the entire look with the Flapper Earrings, Heritage Necklace, and Secret Garden Cuff. To keep warm, I topped off my look with the Sovereign Coat!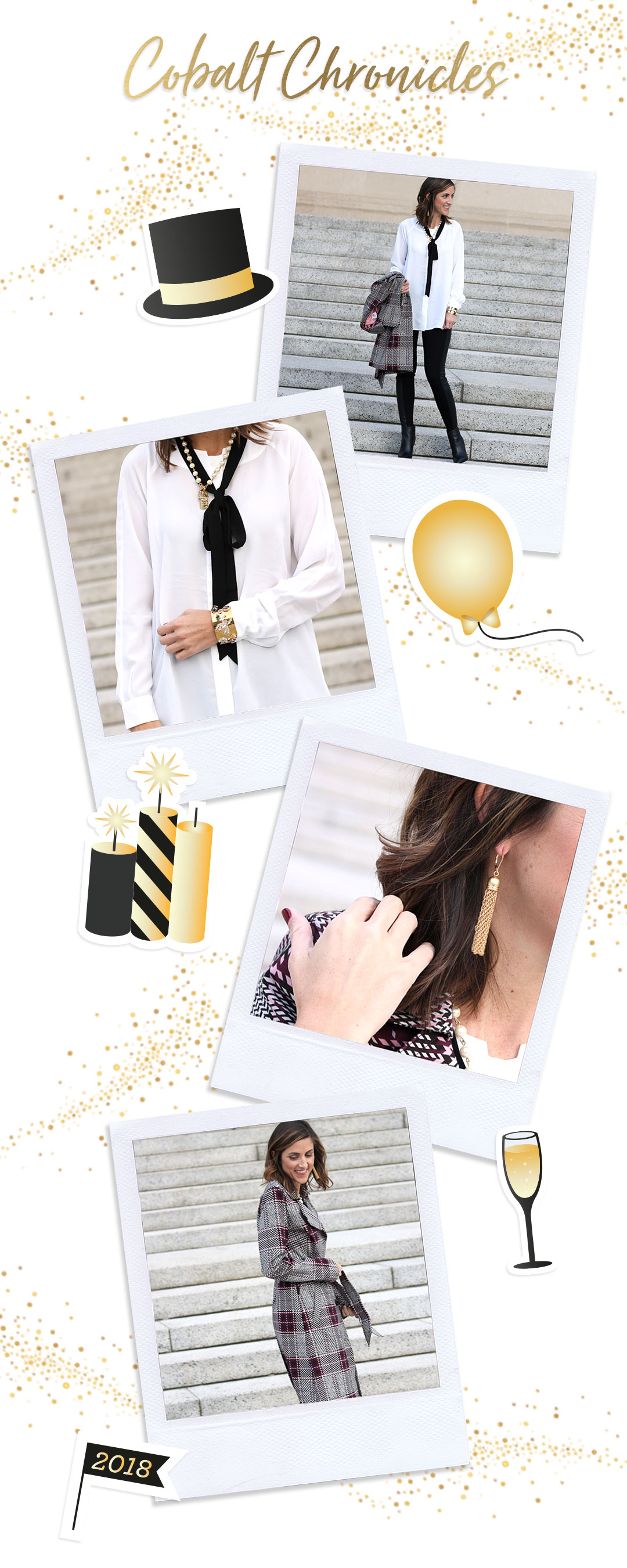 Cupcakes and Cutlery – Family Affair
For me, comfort and style go hand in hand! Whether I'm going out to a New Year's Eve party or shuttling the kids to their activities, I try to put outfits together that look great and are totally comfortable. When I saw these amazing cabi leggings, I knew I had to have them! They can be dressed up (like I've done here with a cute printed top and adorable booties for a cute but casual New Year's Eve party look) or dressed down and they look chic while feeling pretty much like pajamas!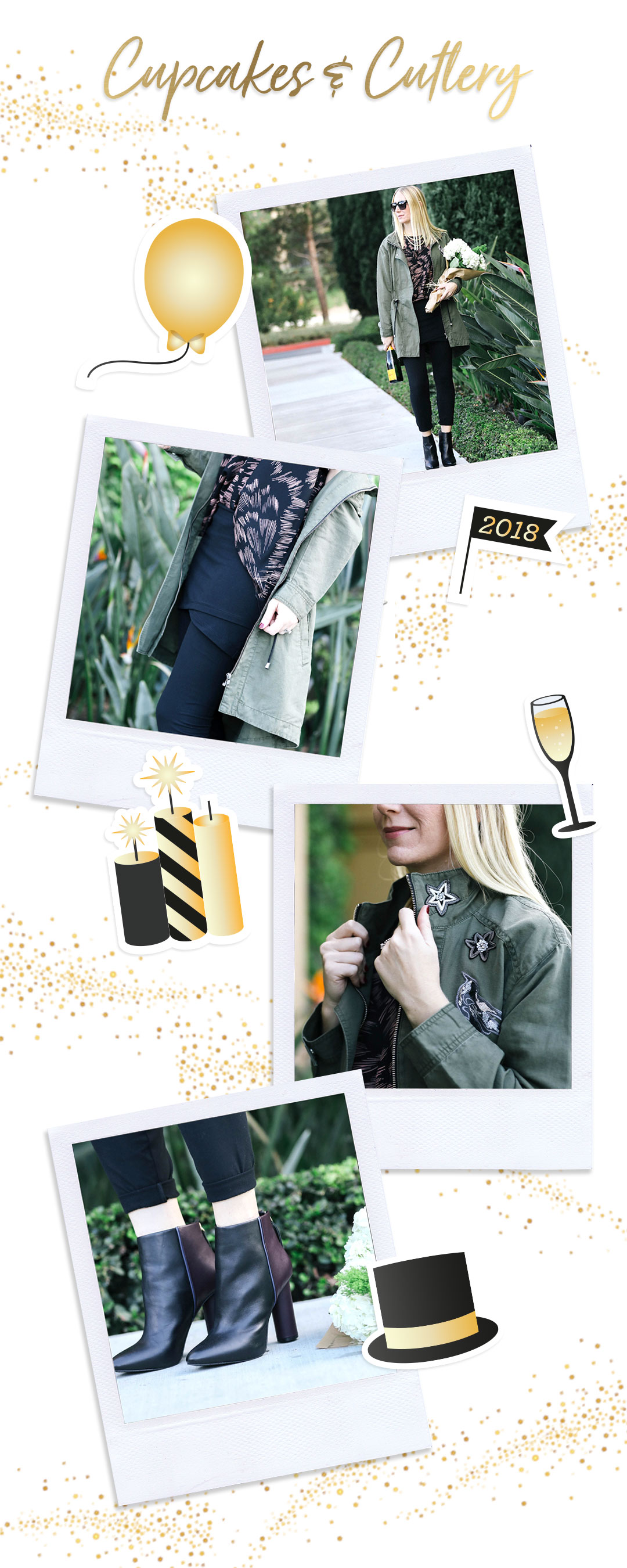 It's just not enough to know what you're wearing, so we want to know how you're celebrating. Tell us in the comments section below how you plan to ring in the new year, and bonus points if you tell us your New Year's resolution, too!