DEFYING THE RULES.
REDEFINING THE WAY WOMEN WORK.
meet our Stylists.
For thousands of women, cabi provides an opportunity to have an alternative career that's relevant, liberating, and profitable. These are their stories.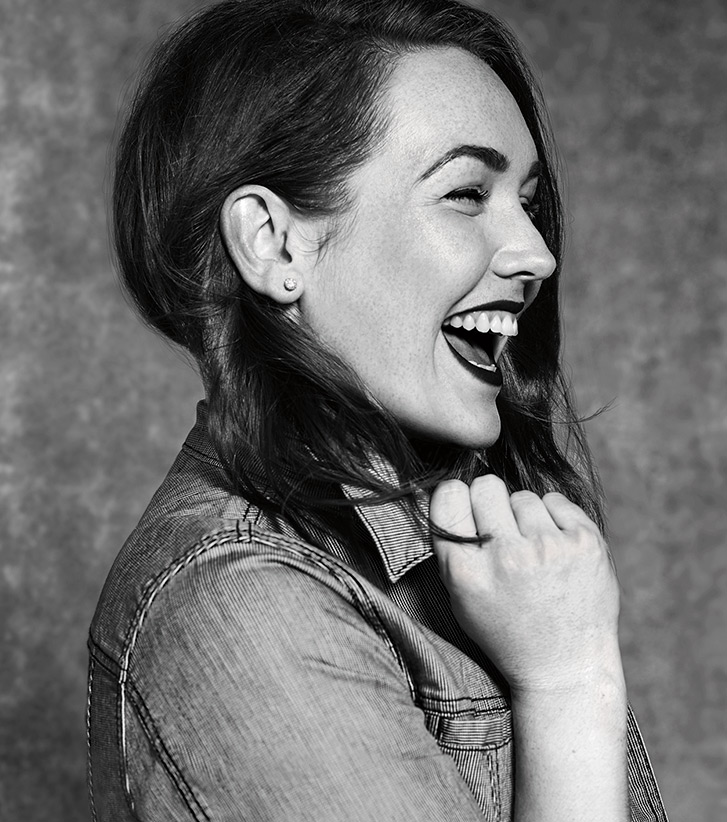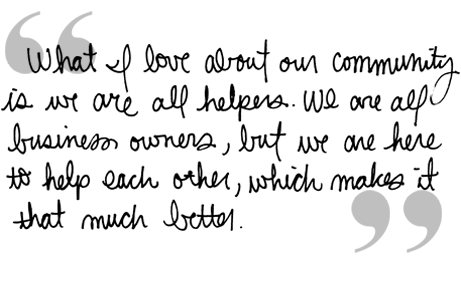 I always dreamed of having a career in fashion. I was accepted to a prestigious fashion school, but I battled with how to be part of this industry without getting engrossed in a culture that makes women feel like they're not good enough. So, I put it on the back burner and started to work 2-3 jobs. It was wearing me down, and I felt like I was burning the candle at both ends. I thought, "There has got to be a better way to live."
I watched my mom, who's a cabi Stylist, grow her business and really enjoy her career. I thought, "Wow. This might be a really good opportunity for me to support myself." I took the leap, and within a year and a half, I was able to quit my other jobs and just do cabi. My cabi business has been so rewarding and amazing—more than I could have dreamed of! I never thought I was going to be my own boss, and now I know there is so much freedom in that. Having both financial stability and independence is huge and I am so proud to be a small business owner.
With cabi, there is hardly any risk, but the career payoff is big in so many ways. Being a cabi Stylist has helped me learn a lot about myself and I have grown a ton. Being a cabi Stylist has boosted my confidence and I feel really comfortable in my own skin…and I really think it's such a ripple effect. We are giving such positivity to women through helping the way they dress and feel every day, which translates into their daily life. You can sense that change on the inside for women. Cabi is an amazing community of encouraging, strong women that is different than anything else. We are absolutely defying fashion culture—and I finally have the career in fashion I dreamed about, without compromising my goal to empower women.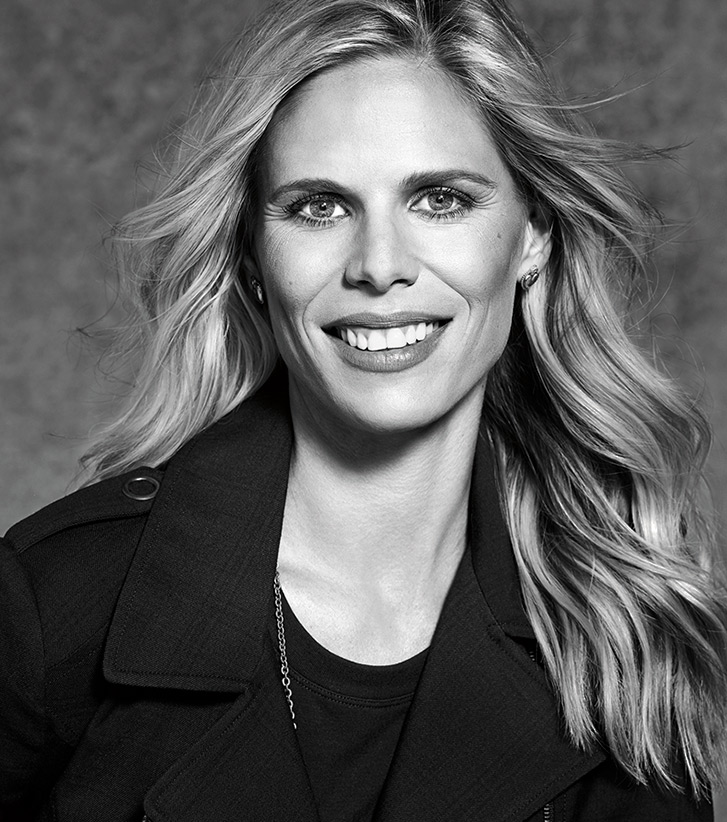 I was a first grade teacher when I first heard about cabi. I loved my job as a teacher, but despite my master's degree and the amount of effort I was putting forth, I was still earning far less than many of my colleagues who had been teaching longer. Also, my son was only six months old and I was yearning for more flexibility with my family.
At my first cabi Fashion Experience, I watched the presentation and immediately thought, I want to do this for a living! I could see that if I worked hard, my hard work would pay off—I would be in control of my income to better support my family, and I could have more time with my son. My husband was initially skeptical, but I knew I could be successful, so I started my cabi business right away. At The Scoop, I was surrounded by intelligent relational women and truly felt like this was where I belonged.
Over the past seven and a half years, cabi has given me personal and financial confidence. I'm able to contribute to my family, and women look at me as a role model—they come to me for advice. Before cabi, I would have never thought I could be a style guide, but now incredibly stylish women come to me for personal styling service. Even though it was hard for my husband to see what cabi was all about at first, he now sees how successful I am and how happy it makes me…he's so proud!
I chose cabi because the harder I work, the more I earn. I'm also able to be with my kids all day long, not miss out on any of their activities, and I still get out of the house for time with my girlfriends. It's important for my kids to see their mom be successful…to me, that means being happy, being fulfilled, and being there for others when they need me. Now my youngest child is getting ready to go to kindergarten next year and because I have an established business, I have the flexibility I wanted with an income that's desirable to me, all through an amazing career of making people happy!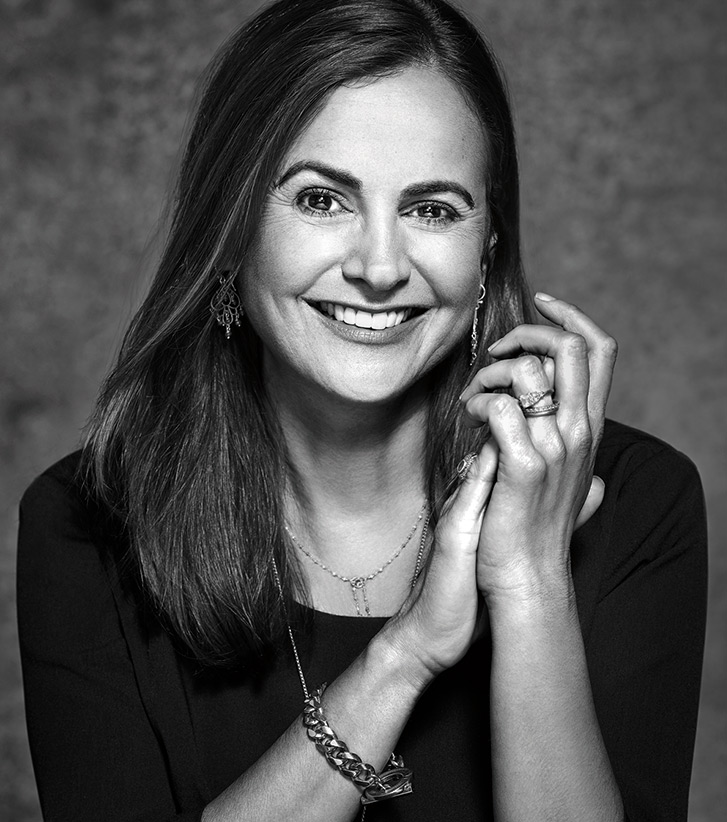 Before cabi, I was working at a nonprofit with a difficult boss, and although I was unhappy with the job, I had to contribute to my family's income with a two-year-old and six-year-old at home.
I knew another mom who was a cabi Stylist and she kept inviting me to her shows. I loved the clothes and the warm communal feeling of being a part of a group with all those women. Everything about it felt good—and so different from the job I was in. When I learned I didn't need a background in fashion or sales and that cabi would train me, I could suddenly see becoming a Stylist was doable!
With cabi, I'm my own boss, but I still have people in this business with me, helping me continually grow. I love getting to partner with women on my team and how there's no competition within the cabi community. how within the cabi community, there's no competition. I can set my own hours and be in charge of "me" while sharing a product I love.
I feel so confident in what I'm doing now. I know I'm contributing to my clients in a valuable way by helping them feel fantastic from the outside in. I come across women all the time who say they hate shopping, and I get to offer them a positive and unique experience in the comfort of their friend's home.
 I now love going to work! I never knew I could be an entrepreneur, but season after season, my numbers are rising higher and higher—there are no limits. I know I can be financially stable through my business, and that, to me, is success.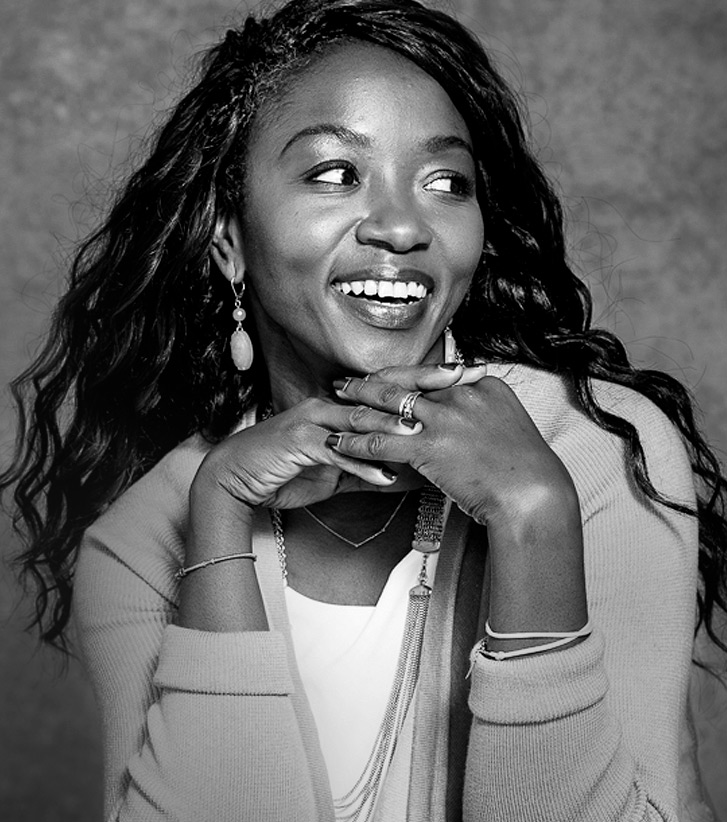 Before my husband, our two boys, and I moved to the United States from France, I'd resigned from my job as a marketing manager. I didn't want to work only for money—I wanted to have a purpose. I felt challenged to use my gifts for a worthwhile purpose, but I couldn't imagine myself going back to the corporate world.
The first time I was invited to a cabi Fashion Experience, I agreed to go because I love clothes and I love being around women. While I was there, I fell in love with the atmosphere in the room and the way women were connecting with each other. I went straight to the Stylist and asked how I could do what she was doing…I could see the way she was impacting others and I wanted to be part of it!
Through cabi, I found the purpose I'd been looking for. I know I'm making a difference in the world by serving others and I am so proud to be part of a company that is transforming women's lives through relationships. By leading a team of Stylists, I can invite women into my story to help them write a better story for themselves—we are all helping one another grow, not competing with each other. When I moved to a new country, I didn't know anybody, but now I have a strong network of more than 500 women!
I defied convention by choosing cabi over a traditional marketing manager role. And I'm so glad I did—with cabi, I truly love what I do, I believe in it, and it is fulfilling to me. When I help my clients feel good about themselves, I know I am making a difference in their lives and I'm working for a bigger purpose.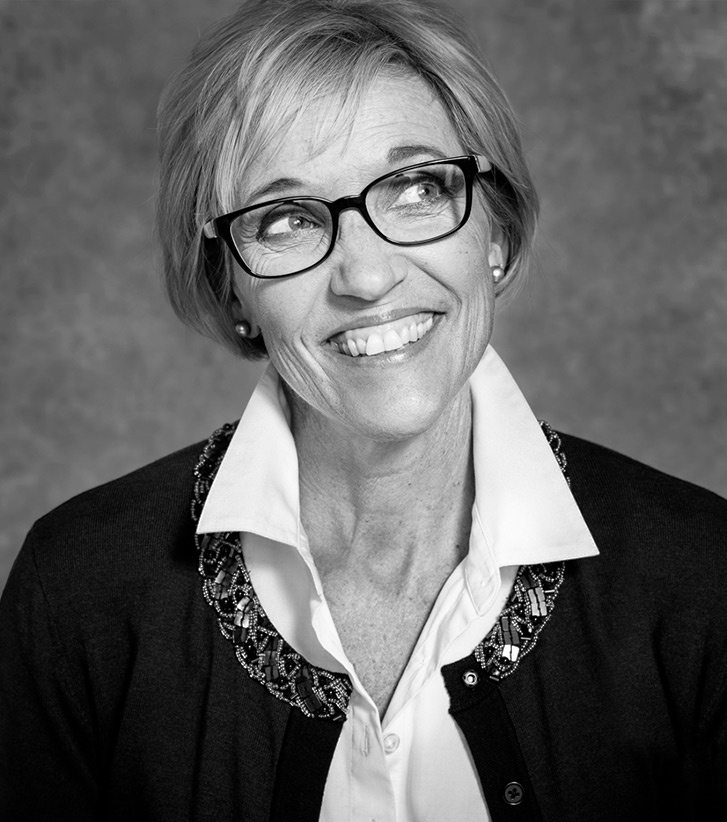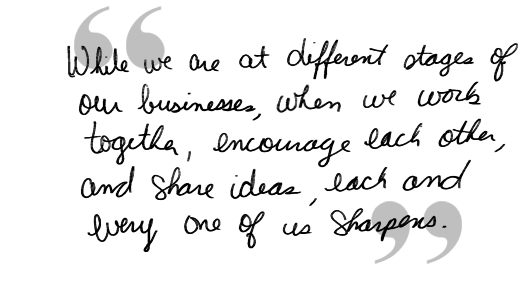 Before cabi, my boys were married with their own families and my husband and I were about to move to Minnesota. I wondered what I was going to do with myself and how I was going to meet women.
My sister went to a cabi show and said, "You know, Vicky, I talked with the Stylist, and I think you should be a cabi Stylist." I was hesitant, but I met with the Stylist and I thought, this could be it for me! This is a way I could remake myself and build a new network. When I attended The Scoop, I realized this opportunity was really different and unique. I felt like a gift was being handed to me…this company is much bigger than selling clothes. I was hungry to learn and grow and I wanted my life to have purpose and meaning.
Through my cabi business, I have learned how to set goals and become a businesswoman, which led to a strong second income. Because of my cabi career, my husband and I have been able to take vacations, pay off a second mortgage, go on mission trips, and give charitably, which we wouldn't have been able to do if it weren't for cabi. Cabi allowed us to start dreaming about the things we were passionate about and gave us the funds to make it happen!
When I think back to who I was the day I started my business compared to who I am today, I'm amazed. I am more confident, I have learned business principles, and I've cultivated deep relationships that challenge me. I have learned what it means to work as a team and each day is a new beginning. It wasn't until cabi that I really became independent and figured out who I was—I was empowered to do things I didn't know I could do.
Now, cabi is my platform to help other women discover themselves so they can influence their worlds. I had no idea one of the greatest joys cabi would bring me is extraordinary relationships—not just a network but true friendships. I've found great success in the love and care of my team as we care for one another in a way that extends way beyond ourselves.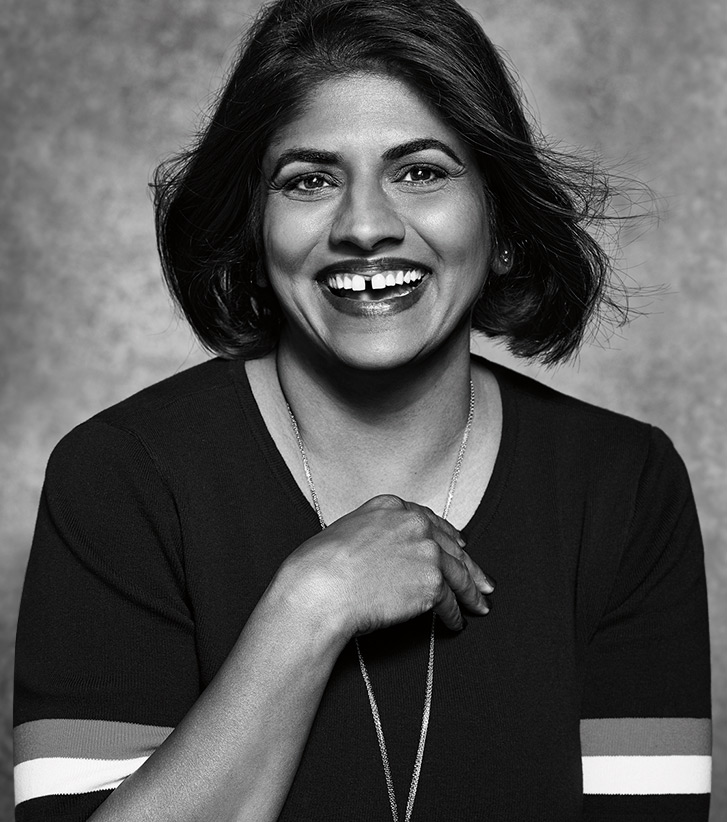 In high school, I wanted to be in the fashion industry, but I took a detour because that didn't seem to be a logical career choice from my parents' viewpoint at the time. Because of the culture I grew up in, defining success was all about title. So, I went into business and worked in the corporate arena for over 20 years. I was a senior executive and pretty much became a workaholic. I had that one identity and I felt I'd lost the sense of being a wife, mother, and even who I was.
I began looking for my next opportunity, and I knew I needed balance in my life. I needed something that allowed me to excel from a strategic business mindset, but also to be human again. I realized that with cabi, I would have the chance to really live a whole life, and not just be a businesswoman, but also a wife and mother and someone who could really have fun again.
Being a corporate executive was very lonely. What I love about cabi is that I get to make real connections with women every day. Beyond building great friendships, I get to help women feel comfortable and confident in their own skin. My clients recognize I'm not there to tell them the do's and don'ts of fashion; I'm there to help them be their most authentic self, and when I do that, I am my most authentic self, too. Through nurturing these relationships, I now have a whole circle of friends.
As a business owner with cabi, I have found another way of defining success. I can be there for my children and make a difference in women's lives every day. I have found a career that has given me more meaning and it feels great to be doing something that I knew I was passionate about from the beginning.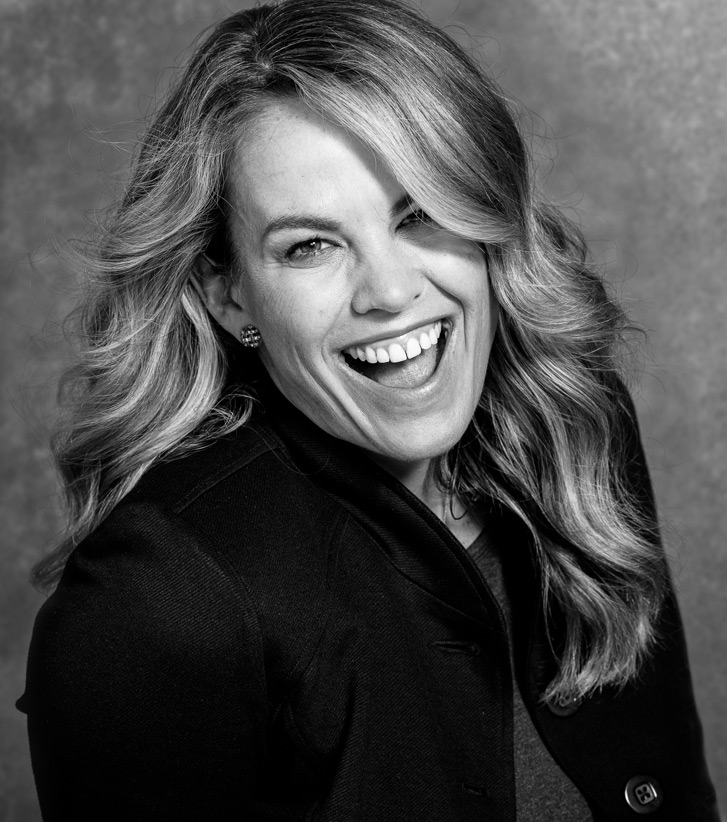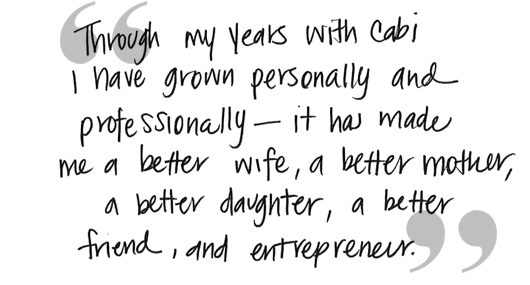 When my children were toddlers, I thought about going back to work to earn some supplemental income, but knew I needed flexibility. As I watched other women with careers in an office environment, I saw the struggle they had, trying to balance family and work. I couldn't imagine going into an office while still having the flexibility I wanted.
When I first discovered cabi, I was immediately attracted to the beautiful clothes and the experience of shopping with girlfriends. We were all busy moms with little kids and the cabi Fashion Experience was a really great way to look fabulous and gain true fashion confidence. I was buying so many cabi clothes that when I learned about the opportunity to become a Stylist, I thought this might be a baby step toward going to back to work, but without the rigidity of a corporate job. I had no sales or fashion experience, and I wasn't sure if I would be successful as a cabi Stylist; I just loved the way the clothes made me feel and I knew I could easily share that with my friends.
After the first year as a cabi Stylist, I quickly realized cabi makes it easy to be successful and my business could be my full-time, long-term career. What I've valued most about my cabi career while raising my children from toddlers to teenagers is that I haven't had to miss a thing. With cabi, we are defying the way women work and have a family—I've been able to have a career around my family's busy schedule and have a fabulous work-life balance.
Ever since I started 13 years ago, cabi has been about something bigger than myself. I began seeking a flexible way to earn some money, but quickly I could see the true DNA of cabi is about building authentic relationships with women through the vehicle of beautiful, relevant clothing. Learning about each other, growing these relationships, coming alongside other women I get to lead, and watching them succeed…it is truly such a privilege. Serving other women has become the center of my cabi career and I want to give this gift of cabi to other women so we can all live our best version of ourselves by putting first things first. It truly is a gift!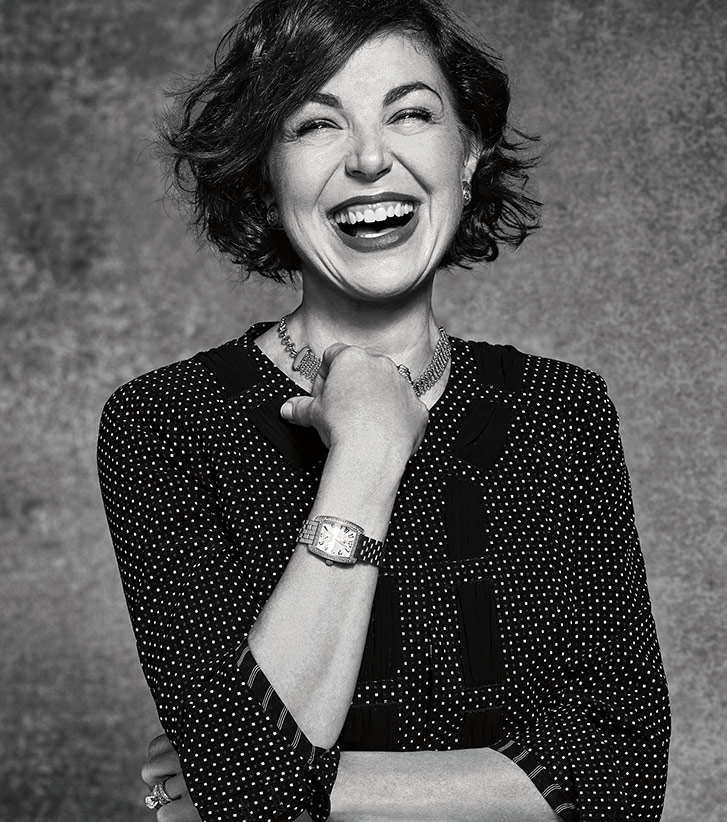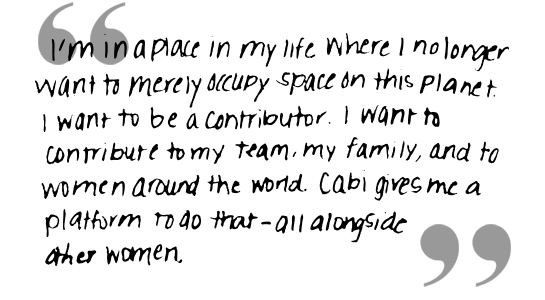 Before cabi, I was a flight attendant. We all had to take a 40 percent pay cut, so I needed to find a Plan B to fill in the gap. When my sister Mimi called and said, "You need to be a Stylist with cabi," I thought, "I've never sold anything before in my life."
When I looked at the business plan, I gathered the smartest people I knew and asked their advice. They all said, "This is the real deal, and you owe it to yourself to give it a shot." The airline bankruptcy was probably the best thing that ever happened to me because it brought me into cabi!
I've learned everything I need to know about having a successful business by being with cabi and sticking with it, and over the years, I've found that everything in this business is not only learnable, it's teachable. I'm defying the original concept of a business owner. I don't have an MBA, I didn't go to graduate school, and yet, I have my own business. I lead a group of successful women and I do it confidently.
Cabi's DNA is about the betterment of women. The most satisfying thing to me about leading others is knowing I take a role in walking alongside other women as they achieve their goals.
I've grown so much through being a leader—and it's benefited so many different parts of my life. I communicate differently with my family members; I'm a much better listener and I'm more patient. I'm much more of a team player all the way around.
I get goosebumps thinking about where cabi is going to go in the future, because I know where we've been in my 11 years with cabi. I have seen the heart and the brains of this company and the momentum we have. There are no limits for what we are going to be able to do in the future!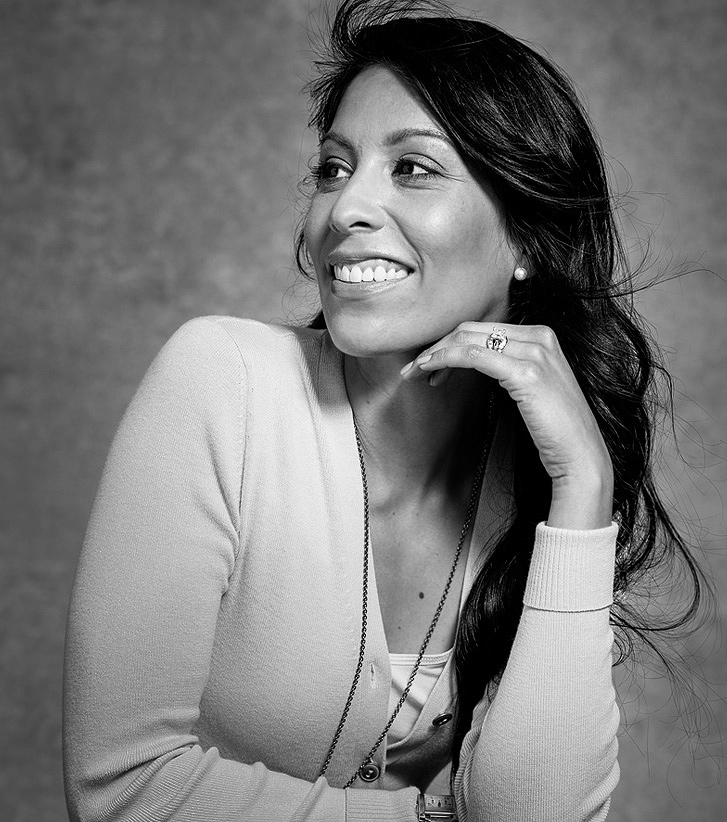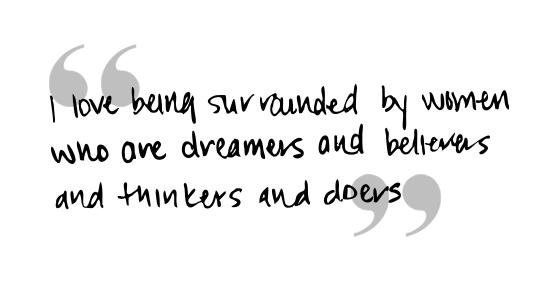 I had been a practicing nutritionist for 17 years with an office in Houston. But after my first son was born, I realized that 9-to-5 wasn't for me anymore. I started working part-time and retired when my second son was born.
I went to a cabi show and after knowing the Stylist for a few years, I saw her really enjoying what she was doing…she was able to put both her kids through private school and add financial aid to her household. I could see the potential to create a career that was out of the ordinary—I thought, "I can do this."
I don't define success as merely making money. It's having balance in your life, and as a mother, that meant I needed to have the time to be a Cub Scout leader, a member of the PTA, and the class mom. My youngest son falls on the autism spectrum, so it was very important for me to be able to take him to therapy and do the extra work; I wanted to be there for my kids, and cabi gives me the freedom to do just that.
Cabi also gave me the freedom to continue to pursue my passion as a nutritionist when the opportunity arose. A doctor I had worked with for years came to me and said, "Margo, I want a nutritionist on staff. Please tell me you'll do it." I was able to find balance between two careers I absolutely love, and I feel so extremely fortunate to be able to do so.
My goal is to help other women discover both the fashion and the career opportunity that cabi has to offer. When I first meet a new client, I make an investment in getting to know her on a personal level so she feels she's getting as much out of the experience as I am.
Sharing the gift of a cabi career with other women and empowering them to be their best selves is the sunshine that lights my life.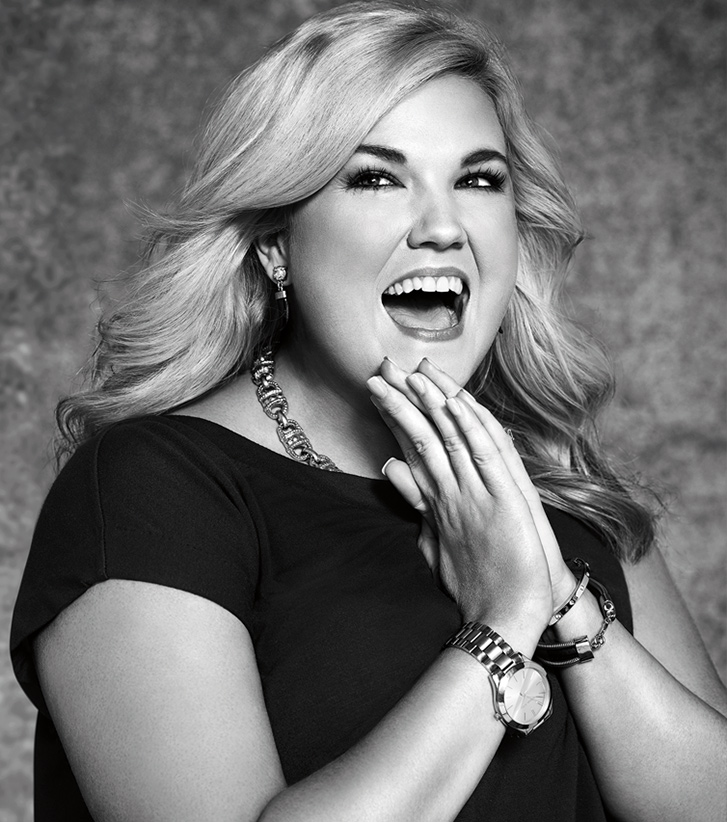 Before cabi, I was working full-time at a day spa doing makeup and skin care…but my soul was telling me there was something more—something I truly wanted. I thought about opening my own salon, but the idea terrified me. I would say to myself, "I don't have the leadership skills, I don't know how to run a business."
When I attended my first Fashion Experience, I was immediately drawn to the dynamic of what was happening in the room. These were like-minded women serving other women, encouraging and empowering them to find their true style. I was so thankful to discover that there really did exist a movement away from girls being so competitive; a movement toward women reminding each other how beautiful we all are, embracing our differences and in doing so, embracing true beauty.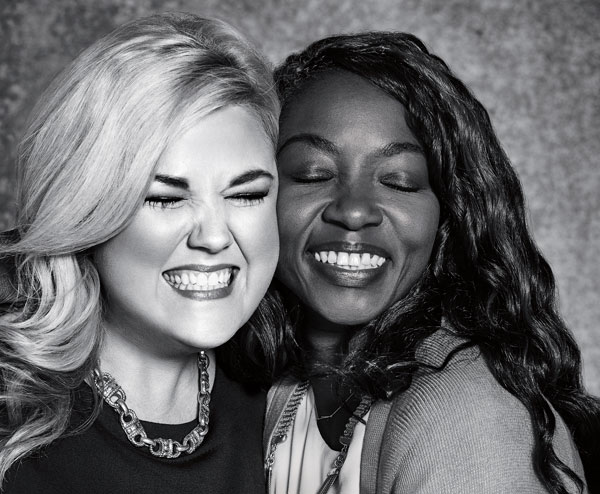 Working with women has made me realize that society expects us to be superheroes: to be the mom, to look amazing, to go to the gym, to have dinner ready, to be attentive to our loved ones, and available to our friends. There is so much pressure on women these days, especially in a society where most are now working. I love the fact that I am able to offer something that gives women balance in their lives. As a Team Leader, I take great pride in reminding my Stylists that they get to call their own shots, and can make room for the things that are important to them. I used to be a follower, and now I am a leader; this single, invaluable change has given me so much pride, and such a powerful sense of confidence. I love waking up every day knowing that I inspire women to find that in themselves.