SEEN ON
CAbi is making headlines! Scroll down and see how influential fashion, career, and lifestyle bloggers are styling fashionable CAbi outfits, exploring our Career Opportunity and helping spread the word about our brand.
CAbi – Home-Based Career for Fashion Lovers
April 14, 2014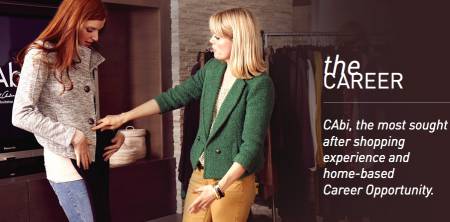 Looking for a career in fashion? A career with CAbi may be just for you! Check out the blog The work at Home Woman and learn more about our home-based business opportunity, our Scoop event and more benefits of being part of CAbi. Read full article here.
Learn more about our career opportunity and experience our B.I.G. event here.