SEEN ON
CAbi is making headlines! Scroll down and see how influential fashion, career, and lifestyle bloggers are styling fashionable CAbi outfits, exploring our Career Opportunity and helping spread the word about our brand.
Outfit of the Day Featuring CAbi Fall 2013
January 12, 2014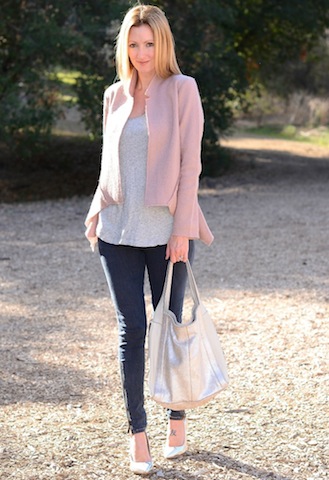 Jenn Rager from The Stylish Housewife dresses up our Mix Tank in gray and adds a feminine statement to her outfit with our gorgeous Valentina Jacket, both pieces are part of our Fall 2013 Collection.
See more of her outfit now. 
Want to see what the Fall 2014 Collection has in store for you? Don't miss an exclusive sneak peek here.