SEEN ON
CAbi is making headlines! Scroll down and see how influential fashion, career, and lifestyle bloggers are styling fashionable CAbi outfits, exploring our Career Opportunity and helping spread the word about our brand.
CAbi Spring Style
May 15, 2014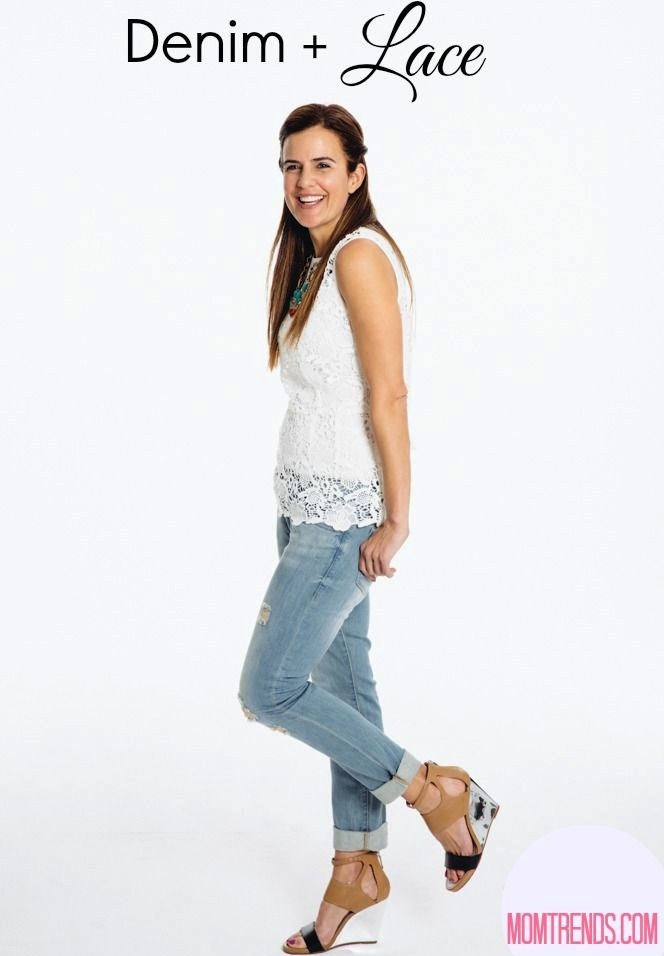 Wear distressed denim, one of the hottest spring trends, with CAbi. Blogger Nicole Feliciano from Mom Trends wears our favorite boyfriend jean paired a girly top. See how the Needle Lace Shell and the Deconstructed Brett make a chic combo!
Items featured: Needle Lace Shell, Deconstructed Brett
See more stylish ways of wearing the Needle Lace Shell with our Spring Collection, and with our recently unveiled Fall Collection.