SEEN ON
CAbi is making headlines! Scroll down and see how influential fashion, career, and lifestyle bloggers are styling fashionable CAbi outfits, exploring our Career Opportunity and helping spread the word about our brand.
Cool Blue and Casual Look
February 15, 2015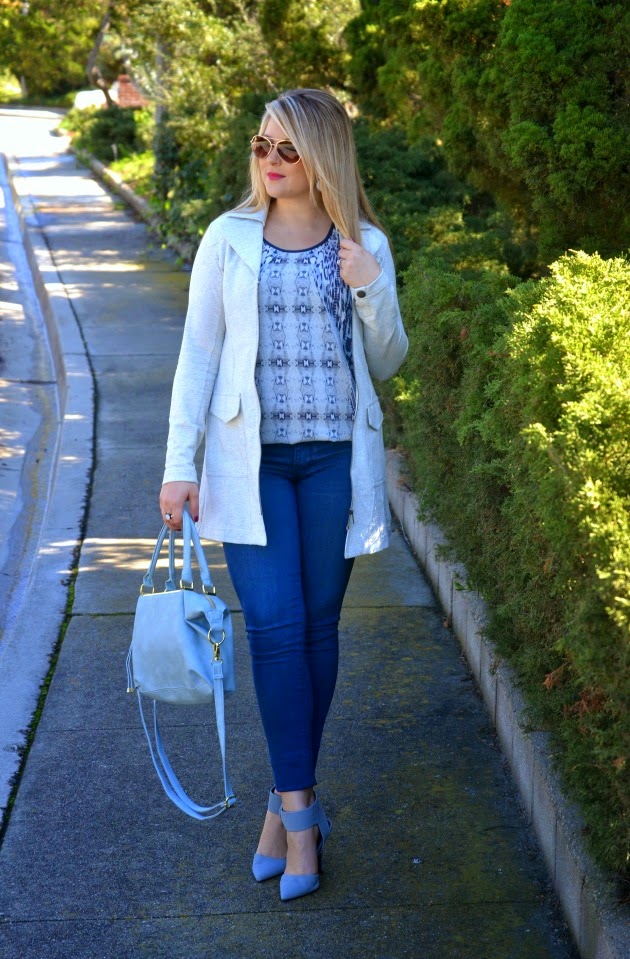 Danielle Cheever, of Envision Pretty, pairs our Mix Print Tunic and Foldover Collar Jacket to create a cool blue and casual look. See the comfy yet stylish weekend outfit here.