SEEN ON
CAbi is making headlines! Scroll down and see how influential fashion, career, and lifestyle bloggers are styling fashionable CAbi outfits, exploring our Career Opportunity and helping spread the word about our brand.
Cropped Jacket: Clover Tweed Jacket
April 21, 2014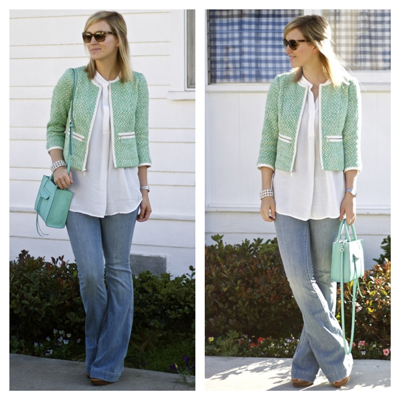 Fashion blogger Nikki Minton from My Style Diaries paired our Placket Blouse to her flared denim and she added a shape to her look with our cropped Clover Tweed Jacket.
See her outfit details here.
See more CAbi jackets here.
Featured items: Placket Blouse, Clover Tweed Jacket