SEEN ON
CAbi is making headlines! Scroll down and see how influential fashion, career, and lifestyle bloggers are styling fashionable CAbi outfits, exploring our Career Opportunity and helping spread the word about our brand.
Daffodil Cardigan
June 17, 2014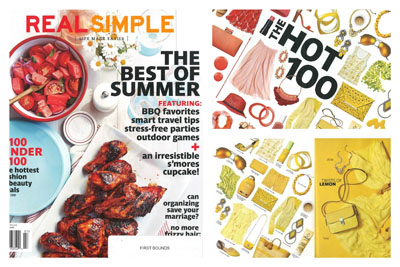 Is our Daffodil Cardigan one of your spring favorites? Check its special appearance in the July issue of Real Simple magazine!
Be sure to grab a copy!