SEEN ON
CAbi is making headlines! Scroll down and see how influential fashion, career, and lifestyle bloggers are styling fashionable CAbi outfits, exploring our Career Opportunity and helping spread the word about our brand.
Date Night Look
February 6, 2015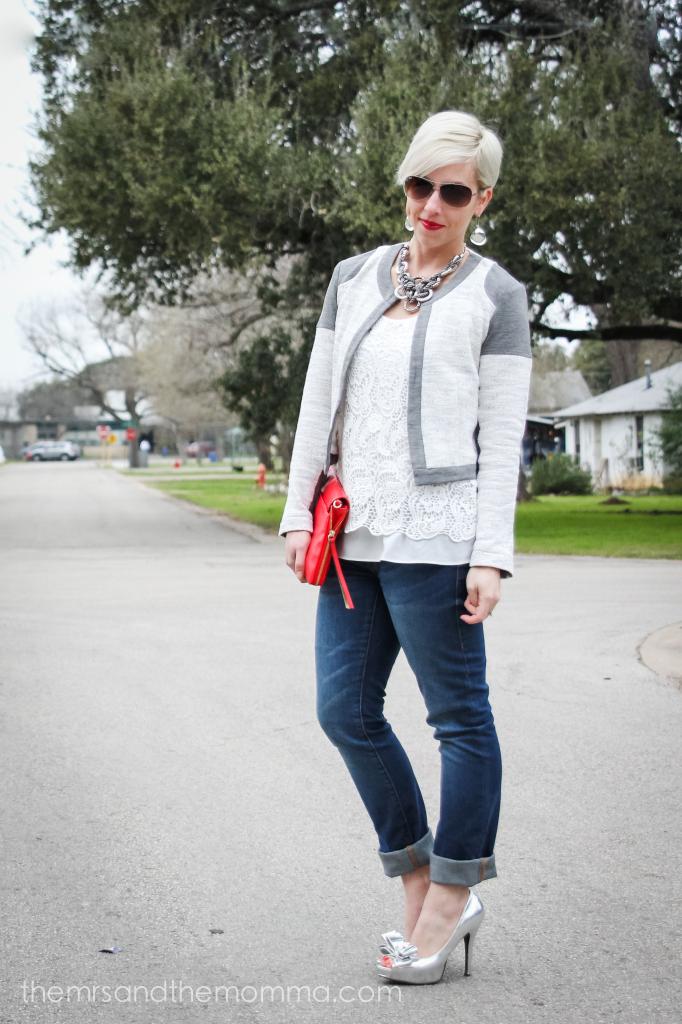 Kristen Jansen, of The Mrs. and The Momma, adds a feminine touch to her outfit with our Bobbin Lace Top to create the perfect (and comfortable!) date night look. We're loving it all!
See more of Kristen's look on her blog now.