SEEN ON
CAbi is making headlines! Scroll down and see how influential fashion, career, and lifestyle bloggers are styling fashionable CAbi outfits, exploring our Career Opportunity and helping spread the word about our brand.
French Navy Jumpsuit
March 19, 2015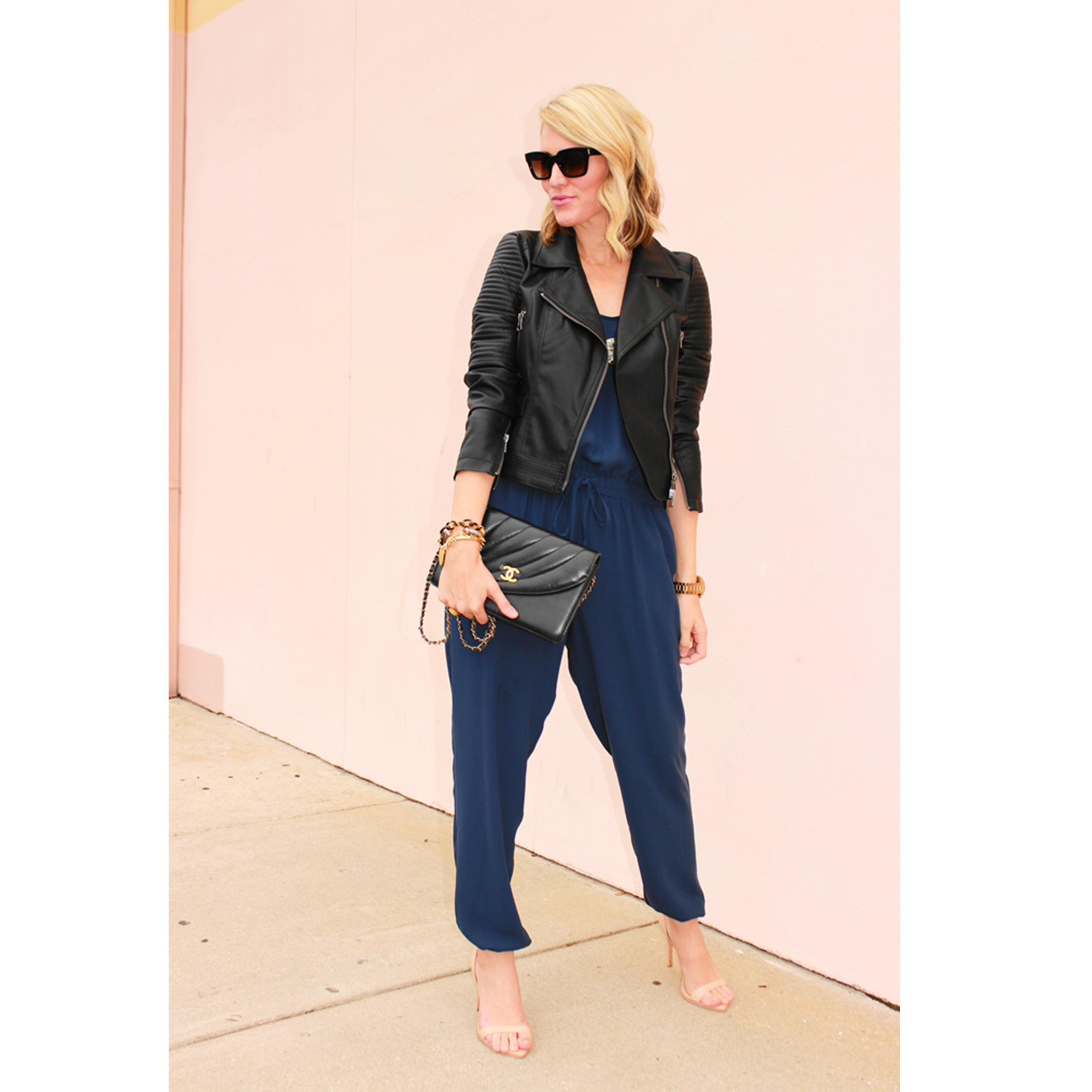 Jennifer Rand, of Belle de Couture, paired our new French Navy Jumpsuit with a chic, lightweight motorcycle jacket, giving it the edge it deserves that's perfect for those chilly spring nights. See the rest of her look here.