SEEN ON
CAbi is making headlines! Scroll down and see how influential fashion, career, and lifestyle bloggers are styling fashionable CAbi outfits, exploring our Career Opportunity and helping spread the word about our brand.
LadyLike Look: Beguile Button Top
September 2, 2014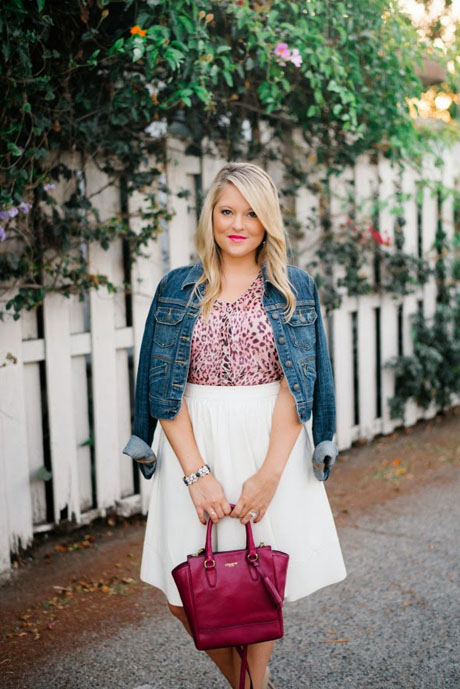 Our Beguile Button Top is sure to make you stand out. The pink and earth tones plus the bold animal print makes it the perfect accent top when paired with neutral pieces.
See how blogger Danielle, from Envision Pretty, pairs our gorgeous top with a leather skirt and neutral pumps here.