SEEN ON
CAbi is making headlines! Scroll down and see how influential fashion, career, and lifestyle bloggers are styling fashionable CAbi outfits, exploring our Career Opportunity and helping spread the word about our brand.
The Perfect Dress: New Printed Shirt Dress
April 26, 2014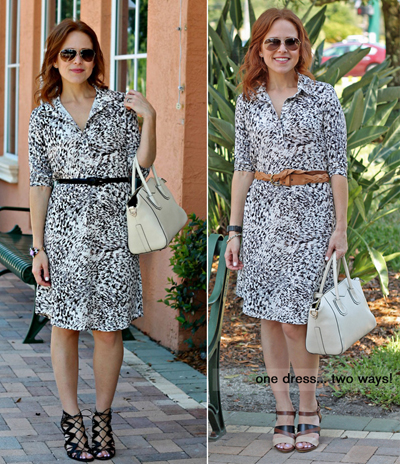 One dress, two looks! Alyson Seligman from the blog The Average Girl's Guide styled our New Printed Shirt Dress in two different ways by simply swapping her accessories.
Read why this dress was a winner for her.
Check out more dresses and skirts in our Spring Collection here.
Featured item: New Printed Shirt Dress