SEEN ON
CAbi is making headlines! Scroll down and see how influential fashion, career, and lifestyle bloggers are styling fashionable CAbi outfits, exploring our Career Opportunity and helping spread the word about our brand.
Print trend: Stripes
April 8, 2015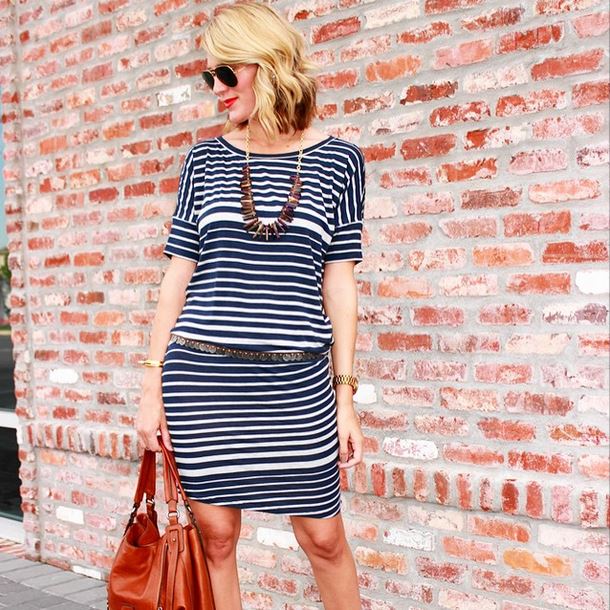 We've seen it everywhere, if there is a print you need to try this spring, it should be stripes. Our take? Our Perfect T-Dress that is feminine, fun and form-fitting!
Pair with necessary sparkle and a complimentary sandal, like Jennifer Rand of Belle de Couture did, and you'll be living in style … all summer long. See more of Jennifer's look here.
For more print trends we are loving this season visit our blog