SEEN ON
CAbi is making headlines! Scroll down and see how influential fashion, career, and lifestyle bloggers are styling fashionable CAbi outfits, exploring our Career Opportunity and helping spread the word about our brand.
Spring go-to piece: Jumpsuit
April 8, 2015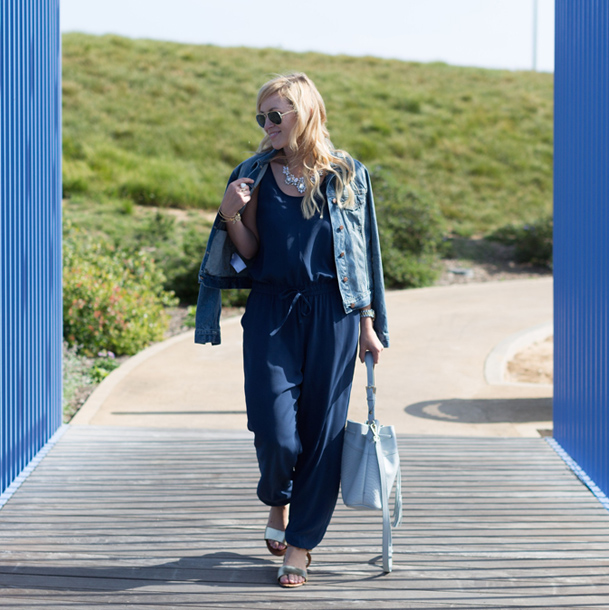 This season, we guarantee your go-to piece will be our French Navy Jumpsuit! Nikki Minton, of My Style Diaries, pairs a metallic sandal and bucket bag with our French Navy Jumpsuit in an effort to stay stylishly comfortable. Throw on a classic, favorite denim jacket to dress down this "pull on and go" piece.
See more of Nikki on her blog now!