SEEN ON
CAbi is making headlines! Scroll down and see how influential fashion, career, and lifestyle bloggers are styling fashionable CAbi outfits, exploring our Career Opportunity and helping spread the word about our brand.
Striped dress
April 18, 2015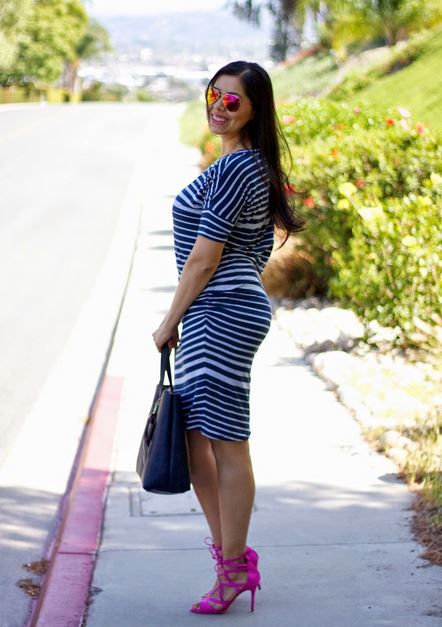 Dress it up with strappy stilettos or dress it down with gladiator sandals, our Perfect T-Dress is a super soft dress that blogger, Paulina Mo, from Lil Bits of Chic wears well! It's versatility allows you to wear it everywhere by easily swapping your accessories. 
See how Paulina perfectly styles our Perfect T-Dress here.
Add a striped dress to your summer look!