SEEN ON
CAbi is making headlines! Scroll down and see how influential fashion, career, and lifestyle bloggers are styling fashionable CAbi outfits, exploring our Career Opportunity and helping spread the word about our brand.
Stripes and Florals
March 3, 2015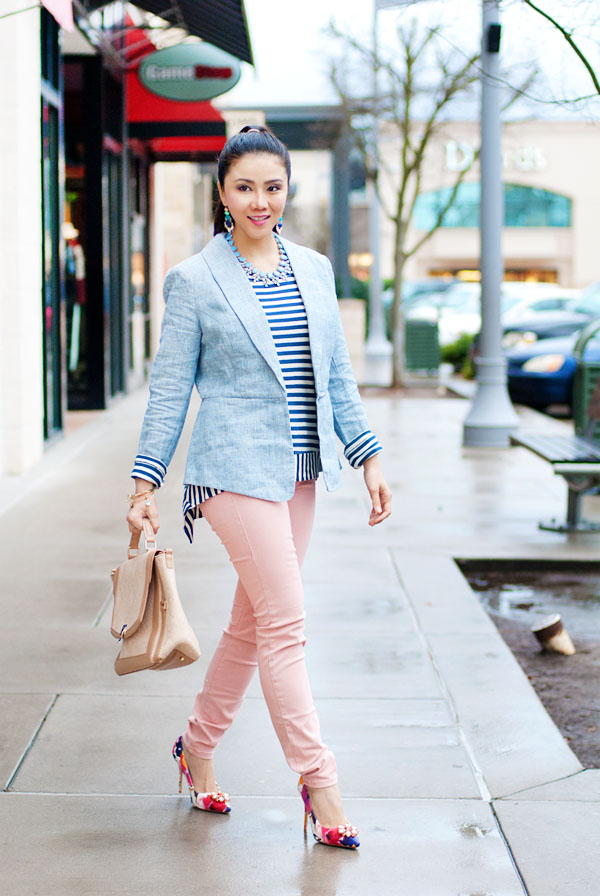 Turns out stripes and florals are a do! Currently loving how Lynne Gabriel chose to pair one of our spring best sellers, the Bengal Stripe Tee with an unexpected pair of floral pointy heels. How are you preparing for Spring weather and dressing? 
Get outfit details here.