SEEN ON
CAbi is making headlines! Scroll down and see how influential fashion, career, and lifestyle bloggers are styling fashionable CAbi outfits, exploring our Career Opportunity and helping spread the word about our brand.
Transition from Fall to Spring
February 3, 2015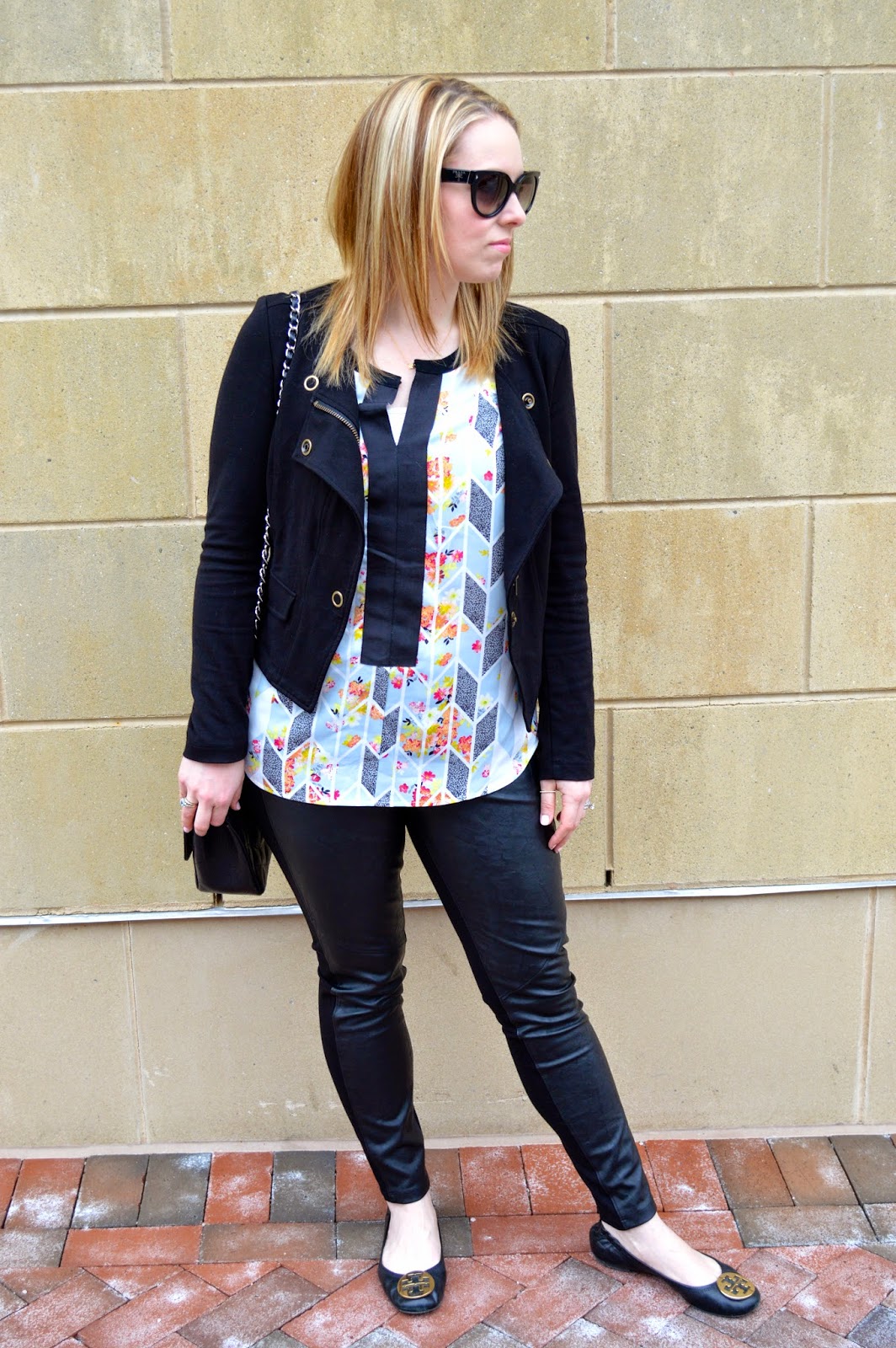 Rachel McCarthy, from A Blonde's Moment, pairs our spring Grosgrain Top with one of our favorite fall leggings, for a chic and easy transition from Fall to Spring.
View more of her CAbi look on her blog.