SEEN ON
CAbi is making headlines! Scroll down and see how influential fashion, career, and lifestyle bloggers are styling fashionable CAbi outfits, exploring our Career Opportunity and helping spread the word about our brand.
On Trend: The Frolic Jacket
October 16, 2014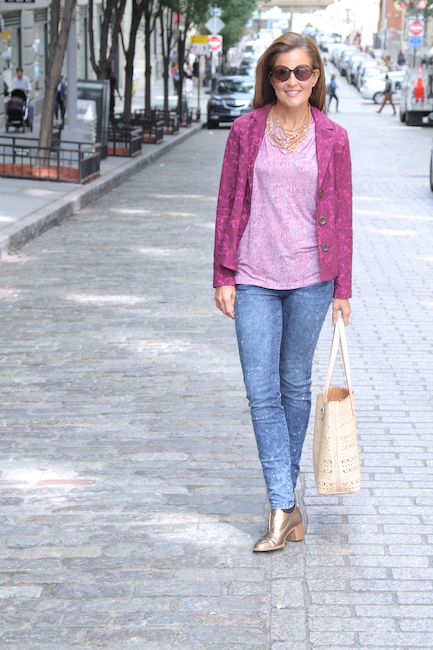 Plum is perfectly on trend this fall! See how Nicole, from MomTrends, steps out looking her CAbi cutest. A great way to dress up your favorite CAbi jeans is to add a tailored blazer like our Frolic Jacket, plus this color is one of the hottest hues for fall.
Read her post and see her outfit here.