SEEN ON
CAbi is making headlines! Scroll down and see how influential fashion, career, and lifestyle bloggers are styling fashionable CAbi outfits, exploring our Career Opportunity and helping spread the word about our brand.
Wrap Romper
May 12, 2015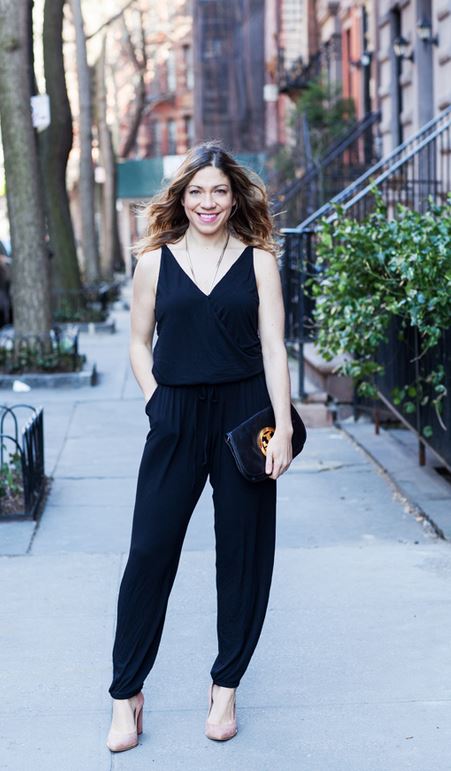 Our Wrap Romper is a tank top and pants combo that is ideal for those chilly yet sunny spring days. Hallie Wilson from Corals and Cognacs minimally accessorizes this tailored piece with a dark clutch and nude heels.
Add a polished jacket and a statement necklace to instantly take this classic black romper to the next level! Get her look here.