Packing for a trip and stumped about what to take? With overhead space in short supply, your weekend looks have to work wonders. We've done the hard work for you and put together our top picks for what to pack whether you are going somewhere  warm and tropical, or to the city.
Want more options? We figured you would! Here are four additional looks for the beach or the city. These eight outfits should have you covered throughout your trip.
Live the urban life in style with these versatile ensembles than can quickly transform from dressy to casual.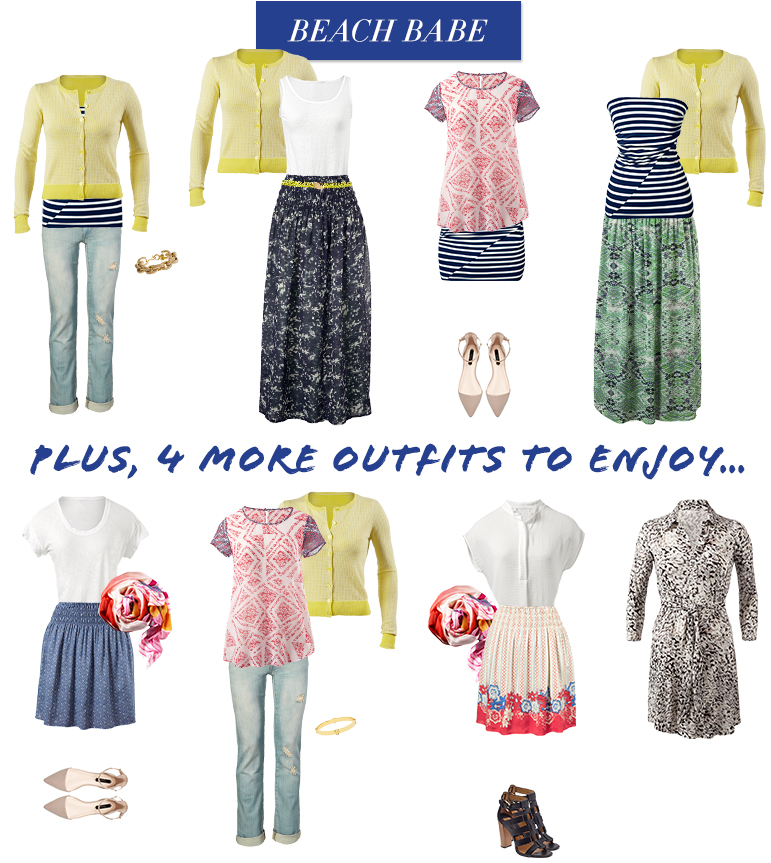 Hit the beach with these stylish shore looks that can be used for day or night, and even a few that are so versatile and can be worn as tops or bottoms!
Bon voyage and safe travels no matter where you go!
What are your travel clothing must-haves? Share with us in the comments section below.