Whether you are always on the go, you prefer wearing versatile outfits, or you prefer to build your wardrobe around the cost-per-wear rule, our Spring Collection has key pieces to help you make smart purchases and make the most of your favorite items.
So, how do you transition a skirt from a day of running errands to a night out on the town? Or, how do you dress up your go-to boyfriend jeans? Keep reading and see how easy it is to have a fresh look from lunch to dinner without compromising style. Who said multitasking clothes has to be boring?
Luna Skirt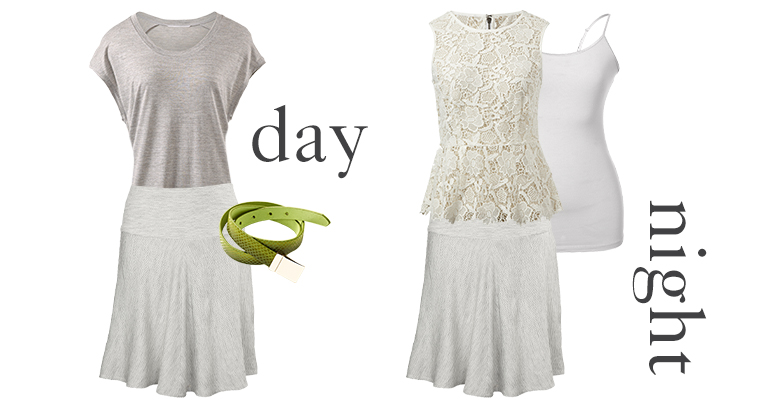 By day, the fresh linen look is organic and clean- a simple classic for running around town in flats. By night, the gorgeous salt and pepper linen goes dressy with a lace top and a strappy sandal-  a sassy look for dinner with your beau.
Day: Marble Tee, Boa Belt, Luna Skirt
Night: Needle Lace Shell, Simple Cami, Luna Skirt
Deconstructed Brett Jean
We are not kidding when we say these are a spring staple. The relaxed fit will take you through the day in comfort. Then at night, just add your favorite pumps and a tailored blazer to meet the girls for happy hour!
Day: Daffodil Cardigan, Mum Cami, Deconstructed Brett Jean
Night: City Blazer, Chessboard Top, Deconstructed Brett Jean
It Girl Cami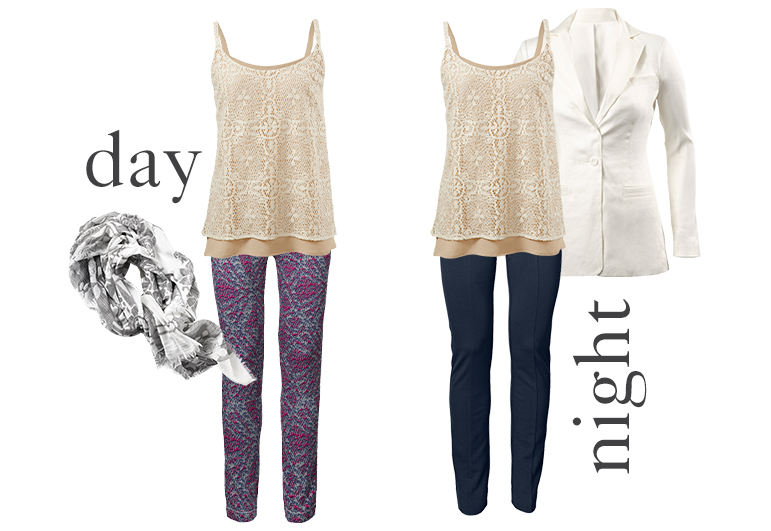 This gorgeous cami has a sweet, feminine look. Pair it with floral prints for a day out. For a more classic look, choose a neutral pant and a simple blazer.
Day: Palm Beach Crop, Flower Graph Scarf, It Girl Cami
Night: Newport Pant, Everly Blazer, It Girl Cami
Mingle Jacket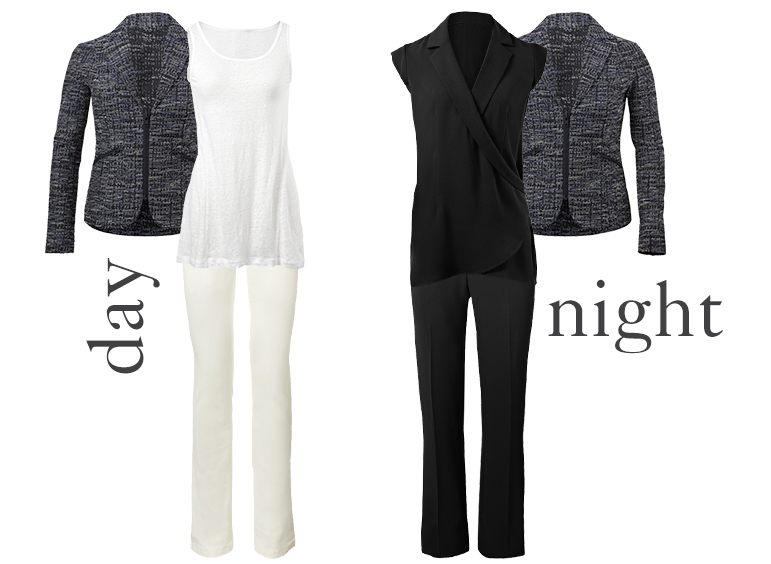 This is the perfect jacket thanks to the black ground and the fun pops of electric blue.  Light, fun, and practical, this is a must-have for spring. During the day, pair it with jeans and Birkenstocks for cool-girl style. After dark, your jacket will make a statement paired back to an all-black ensemble.
Day: Linen Tank, Indie Jean, Mingle Jacket
Night: Origami Top, City Pant, Mingle Jacket
Fifth Avenue Tee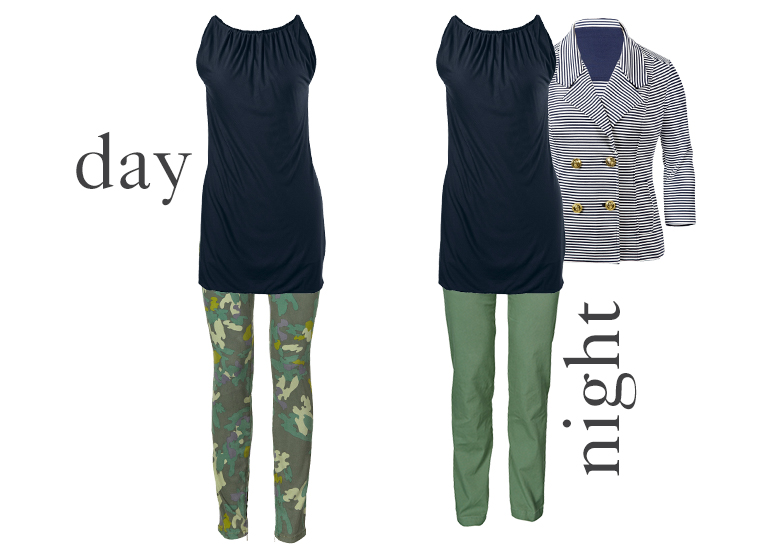 This simple top goes with any print. Military-inspired prints and sandals are perfect for an afternoon BBQ. At night add your sleek nude heels to elongate the legs with your favorite cuffed, slouchy pants.
Day: Clover Camo Jegging, Fifth Avenue Tee
Night: Coast Crop, Life Jacket, Fifth Avenue Tee
Have more day-to-night styles you're dying to share? Leave your comments below or tag us in your outfits on Instagram at @cabiclothing using the hashtag #daytonight.