Fun, Fit, & Fashionable Style Without Compromise
If you love looking stylish while breaking a sweat, or simply enjoy running errands in sporty comfort and style, our Tech Gear pieces are the ideal relaxed ensemble. Pick from our tanks in bold prints and fresh colors and our flattering, yet comfortable pants, and discover how you can mix and match the pieces with our Spring Collection to take you through your workout routine or your daily routine. Game on!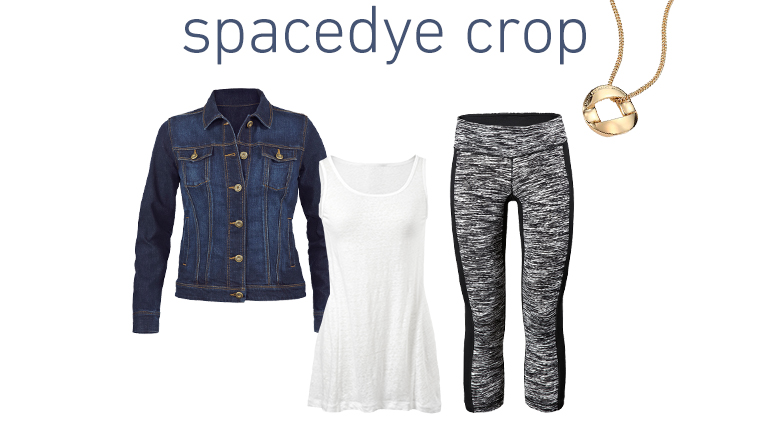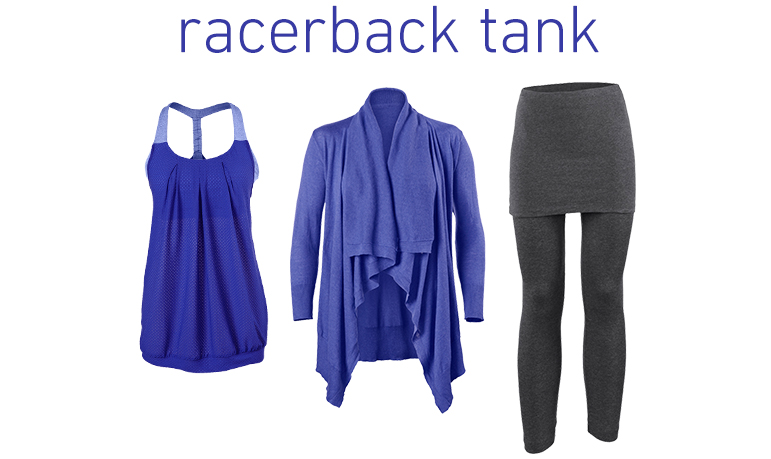 The Racerback Tank does double style duty with its shelf bra for workout support and its blouson-banded waist for style. For those warmer days, tie up your Chelsea Topper for a fresh look.
Featured: Racerback Tank, M'leggings, Chelsea Topper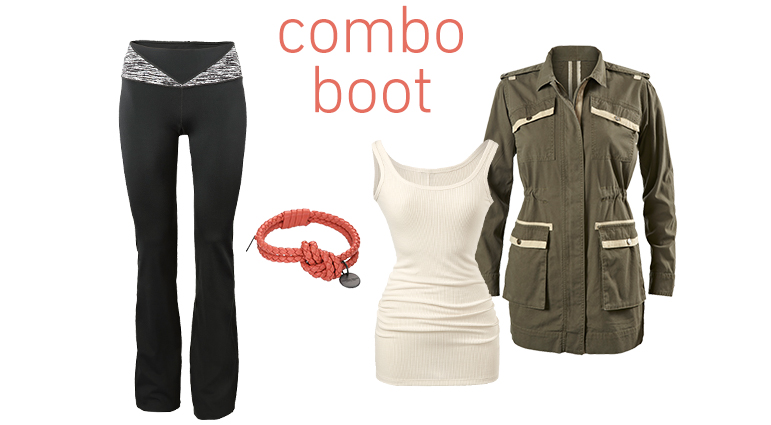 Head for lunch in the flattering Combo Boot, and in one of spring's must-haves, the Anorak. Wear the Anorak open, pull the Essential Tank long, bunch up at the sides, and add fun accessories for a chic ensemble.
Featured: Combo Boot, Essential Tank, Anorak, Wrapped Double-Row Leather Woven Bracelet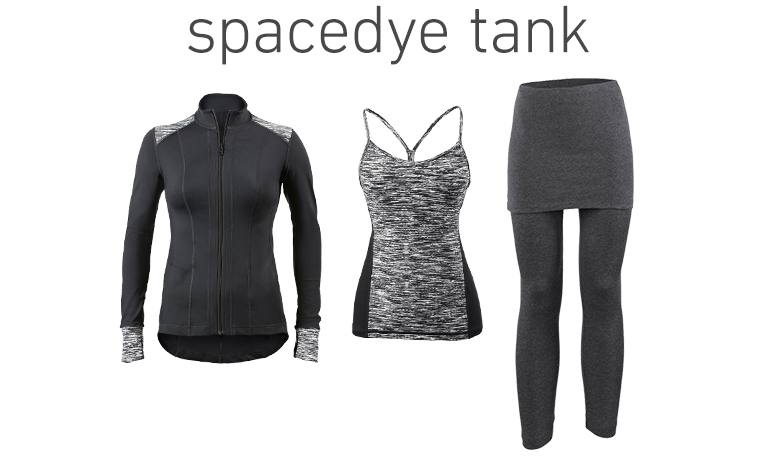 The Spacedye Tank is great both inside and outside the gym.  Run around town in style and dress it up with cute accessories.
Featured: Spacedye Tank, M'leggings, Reversible Jacket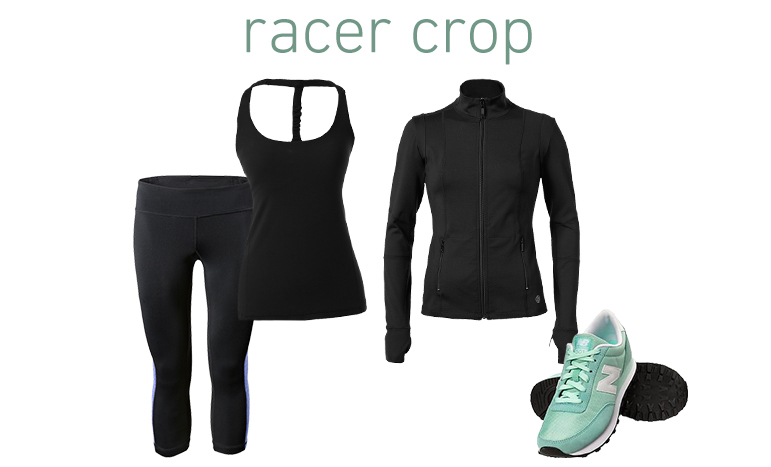 A new outfit can be the perfect reason to pay a visit to the gym!  Pack your gym bag and finish your run on the treadmill in style.
Featured: Racer Crop, Tech Tank, Tech Jacket, Classic Running Shoes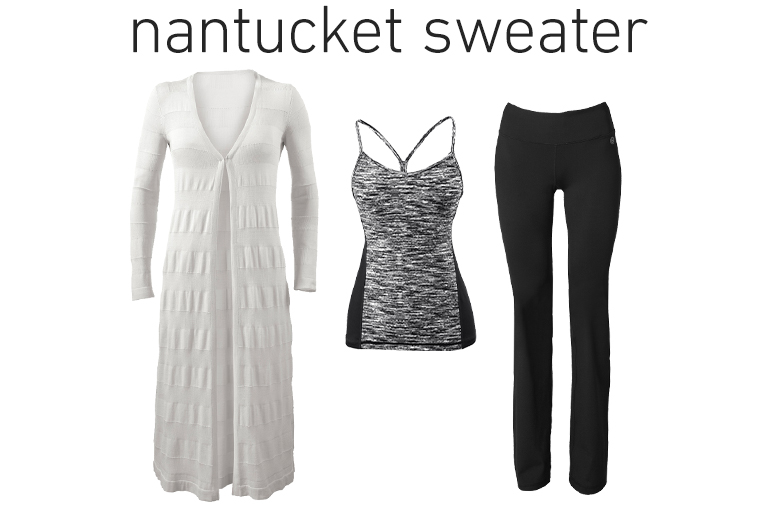 For those after-yoga coffee dates, throw on the Natucket Sweater and cool down while looking fresh.
Featured: Tech Bootcut, Spacedye Tank, Nantucket Sweater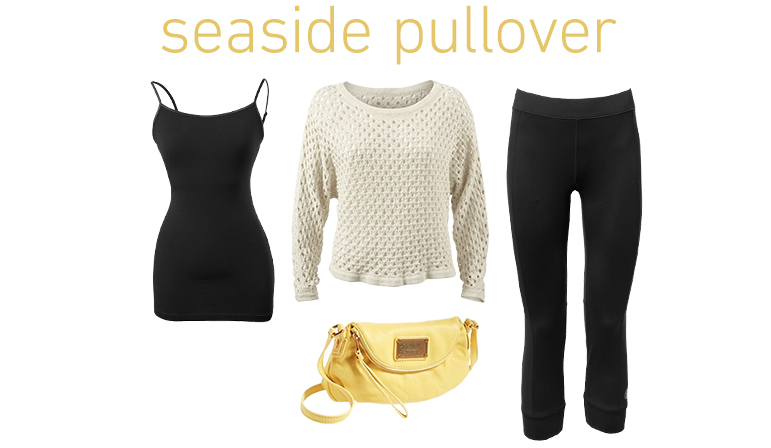 Perfect for sunny or cloudy days, the Seaside Pullover is great to show off a layered pop of color and will add a sleek look your "active" outfit.
Featured:  Tech Crop, Simple Cami, Seaside Pullover, Mini Crossbody Flap Bag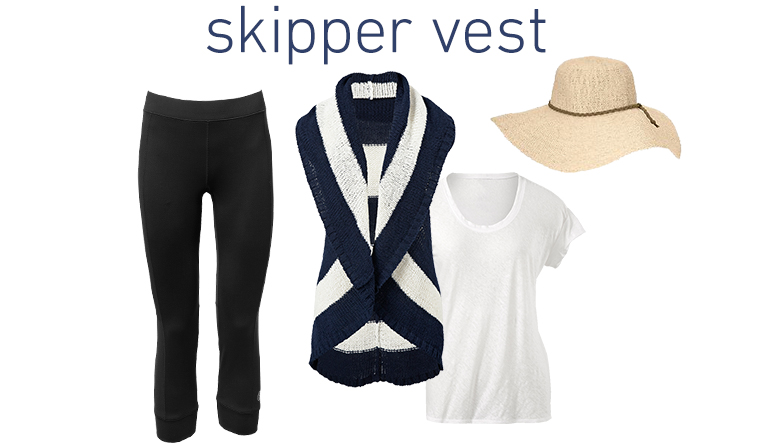 The classic navy and white stripes never get old. Wrap yourself in the Skipper Vest and set sail in the perfect ship-shape attire.
Featured: Resort Tee, Skipper Vest, Tech Crop, Summer Metallic Sun Hat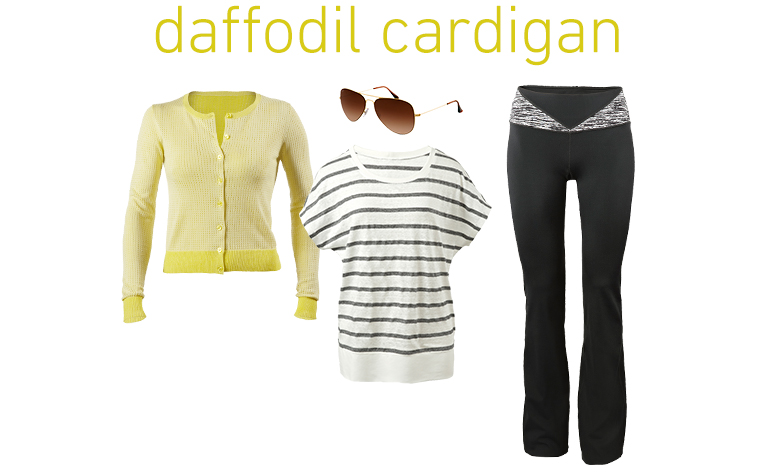 This neutral outfit gets its dash of color from the Daffodil Cardigan. Put it on or tie it around the waist.
Featured: Lifeboat Tee, Combo Boot, Daffodil Cardigan, Flat Metal Aviator
For even more looks and outfit ideas from our Tech Gear items, visit our guide here.

Email us your photos to social@cabiexperience.com and check our blog next week, your picture could be on this page.
You can view our Terms & Conditions here.