Our super-savvy Design Team has done it again! Picking their favorites from runway expositions and leading designers from all over the world, our CAbi fashion masterminds present you with five BeautiFall fashion trends to watch this coming season. Don't miss our Style Director's tips in the trends video below!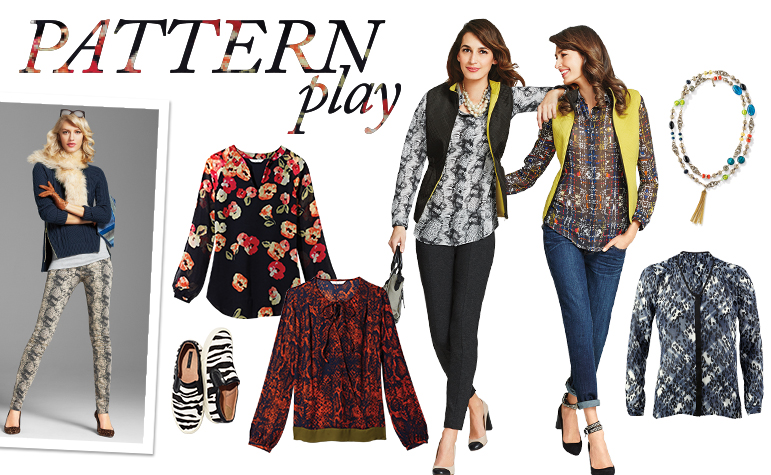 We're seeing a pattern when it comes to blouses, pants, and jackets. Actually, we're seeing a few – paisleys, confettis, and skins – we love them mixed, not matched. Make this look even more luxe with furs, puffers, and quilting.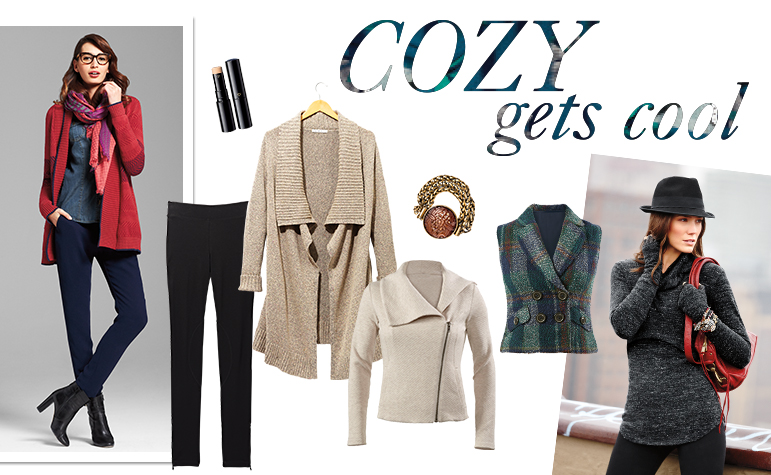 Completely comfortable, yet utterly refined, this look is polished enough for a night on the town and easy enough for a night on the couch.
Very downtown, but very glam, this rock-and-roll inspired look is all about super skinny jeans, shrunken sweaters and jackets, moto boots, and lots of eyeliner.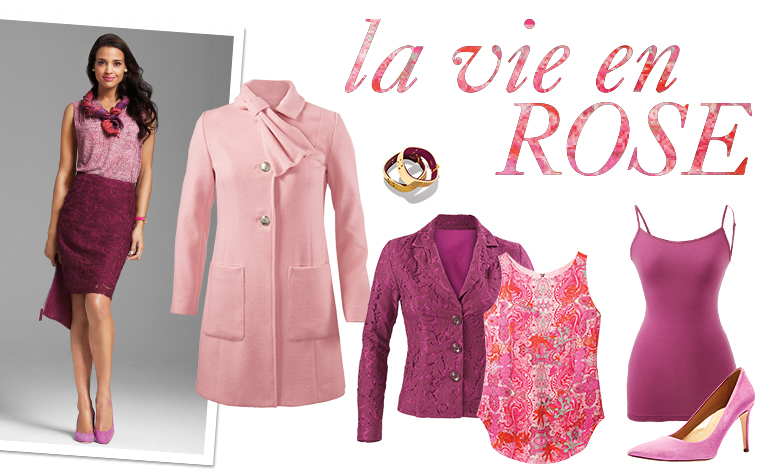 From candy colored to full-on fuchsia, pink is the accent color of the season. It adds the perfect pop to your wardrobe – and your life!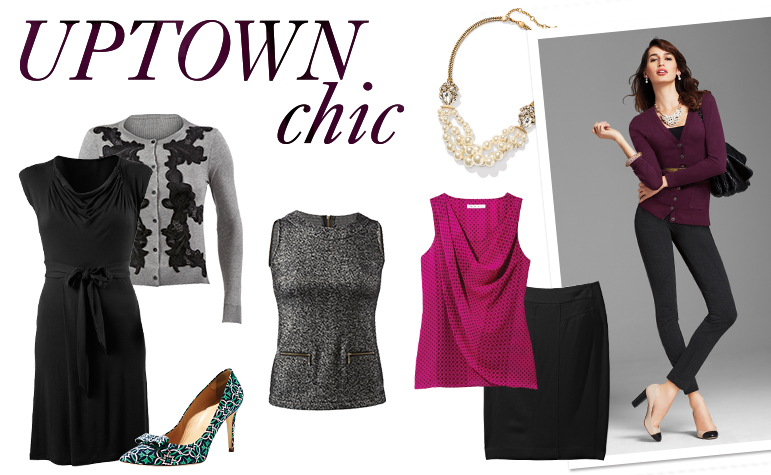 This look is perfectly put together – think modern-day Grace Kelly. Always proper, and never prim, with a lip that pops.