CAbi knows that beautiful women come in all shapes and sizes, and that our true beauty shines when we walk with confidence! So, for the women out there who are looking for the perfect pair of pants that embrace their body, we are thrilled to now offer our CAbi Curvy Fit. Our Curvy Fit jean is designed and perfectly tailored to enhance your gorgeous hourglass figure. This fall, we are introducing three pants in our Curvy Fit: the Galaxy Wash CAbi Curvy Slim Boot, the Bordeaux Wash CAbi Curvy Skinny Jean, and the CAbi Curvy PR Trouser.
These pants are sexy and sophisticated, and sure to let you move, while flattering your shape. With a higher waist and a roomier hip, these Curvy Fit jeans will have you saying "so long" to that dreaded waist gap and "hello" to your new favorite pant. See how each silhouette highlights your body's assets and brings new levels of comfort to three classic looks.
GALAXY WASH CAbi CURVY SLIM BOOT
These jeans are designed to follow the lines of your body and accentuate your shape in the most flattering way possible. With a more fitted waist and a roomier hip and thigh, this sharp, classy boot cut is perfect with a heeled bootie, and the deep sapphire wash makes it the go-to jean for any occasion!

BORDEAUX WASH CAbi CURVY SKINNY JEAN
We love the rich tone of these fantastic jeans, and think they are perfect for a laid-back, weekend look. They've been styled to hug your waist, hips, and thighs, to be ultra-comfy, and uber-flattering. So sexy and slimming, these jeans are sure to be a favorite!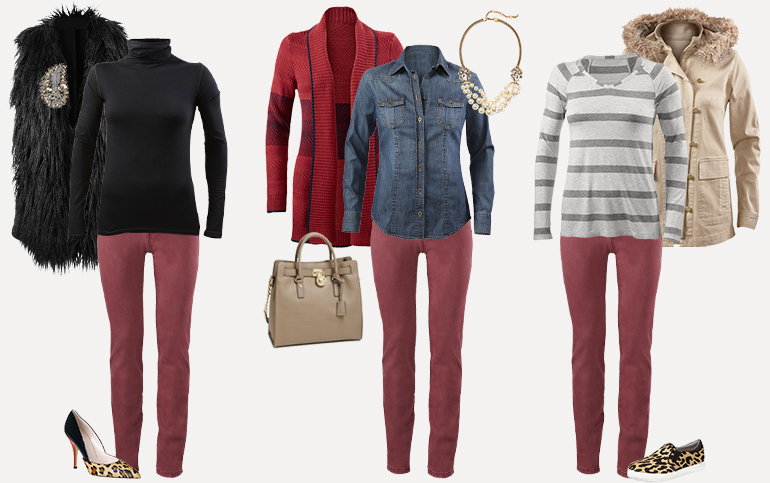 CAbi CURVY PR TROUSER
The stylish lines of these navy, CAbi Curvy Fit trousers make for a gorgeous feminine silhouette. The PR Trousers are tailored to closely follow the curves of your body shape and flaunt your beautiful figure.