You're pregnant. You're glowing. You look amazing (even though you might not always feel that way!), and you're looking for inspiration on how to dress fashionably during your pregnancy without breaking the bank? Not to worry because, there's no need to invest in a whole new wardrobe. With some simple modifications, your current wardrobe and a few new pieces can take you from pre-pregnancy to the 40-week finish line! Three tips for wearing non-maternity clothes while pregnant:
Stretch Factor – Look for pieces that have a touch of spandex. A piece like our Fifth Avenue Tee will hug your belly while keeping you comfy.
Belly Band – A belly band will become your favorite item if you want to wear your CAbi jeans and pants during your pregnancy.
Size Up – No need to limit yourself to the maternity section. Larger sizes of your favorite styles will also work well.
Our Director of Digital Marketing and PR, Betty, is expecting her third baby and she's found a few pieces in our Spring 2015 Collection that work for her as her belly grows. Here's how she makes CAbi fit her pregnancy fashion:
Working from Home
Rayon and spandex are your best friends during these months of change. With just the right amount of give, the Twist Back Dress is flattering and shows off your bump beautifully. Add a sweet pop of color with a scarf to really enhance your pregnancy glow.
Pop Scarf, Twist Back Dress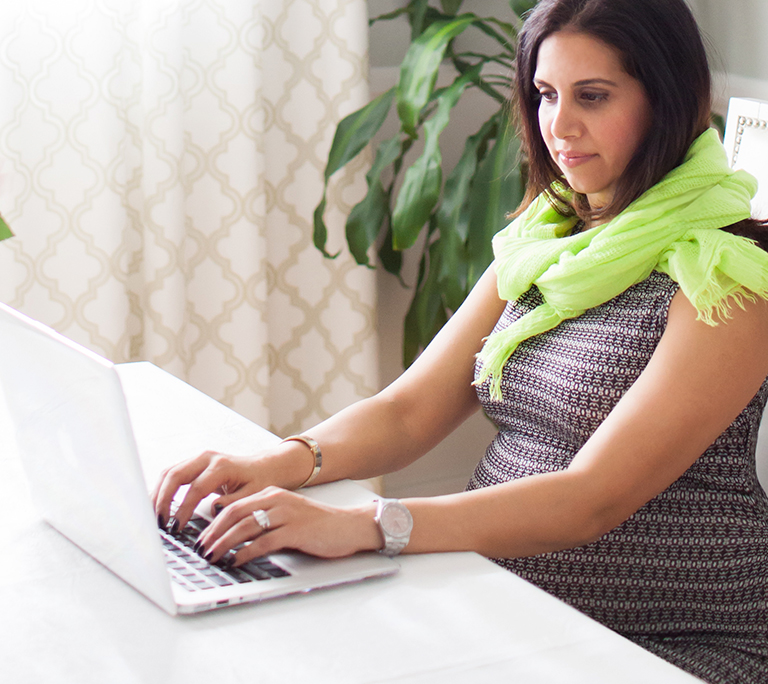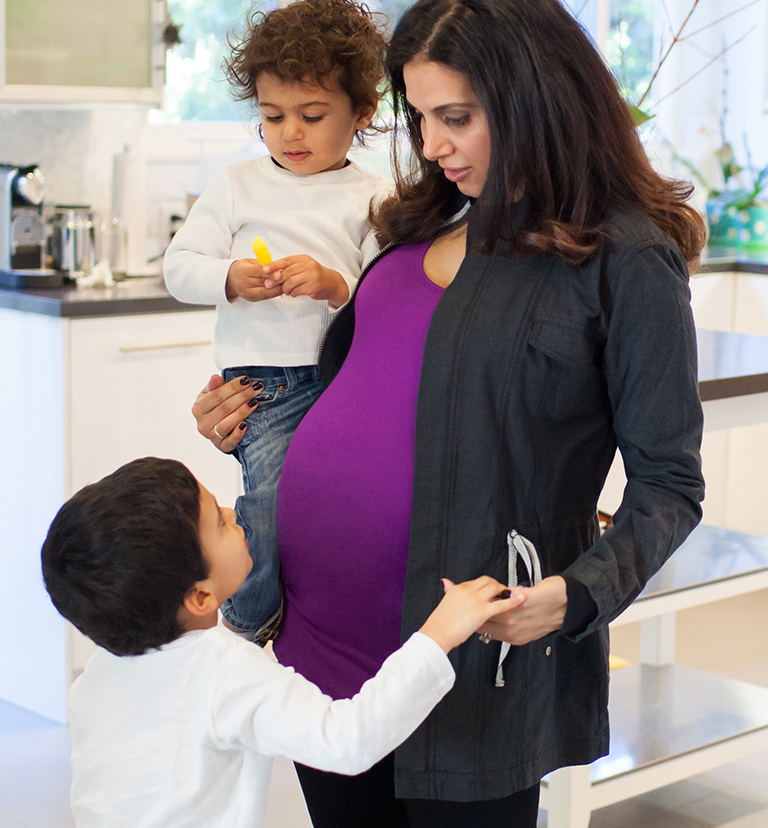 Snack Time     
The Scoop Tank in a gorgeous, grape color is flattering on all skin tones. Paired with M'Leggings, you get added coverage. This look is comfy, cozy, and chic for any mommy-to-be.
Weekend Jacket, Scoop Tank, M'Leggings
Mommy Time
Much needed mommy time is always in order, so sit back and relax in the Reversible Tube Skirt. You'll get two pregnancy looks in one by wearing it on either the heather grey or the grenadine side. The cotton and spandex combination is super comfortable and flattering.
Cocoon Sweater, Fifth Avenue Tee, Reversible Tube Skirt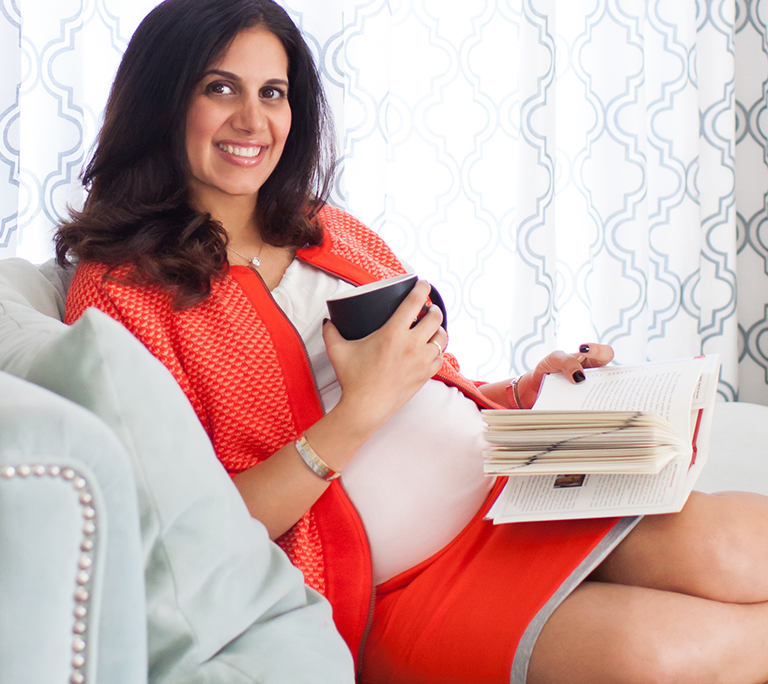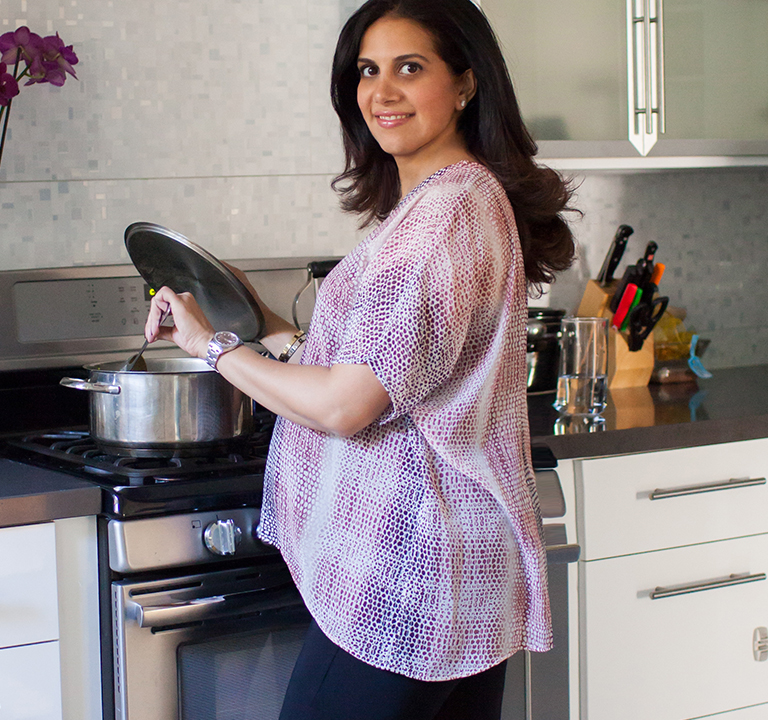 Making Dinner
The oversized, lightweight Cover Up Tee is something that can take you from Week 1 to Week 40 of your pregnancy. Its billowy cut is comfortable and stylish, with a print that can be worn with solids or easily mixed and matched.
Cover Up Tee, V-Neck Cami, Run About Pant
Heading to Work
Can't stop, won't stop. Women do it all! Feel confident at the office with the Fifth Avenue Tee, which has extra stretch to grow with your belly. Pair it with the Provence Sweater, the ultimate statement piece, for some added coverage. Finish it off with a comfortable kitten heel, gold accessories, and you're good to go.
Provence Sweater, Fifth Avenue Tee, Run About Pant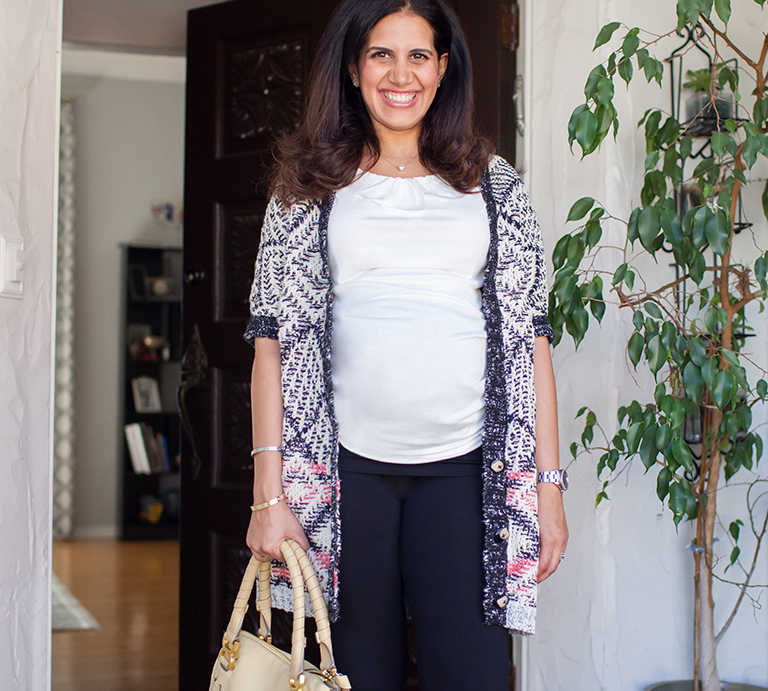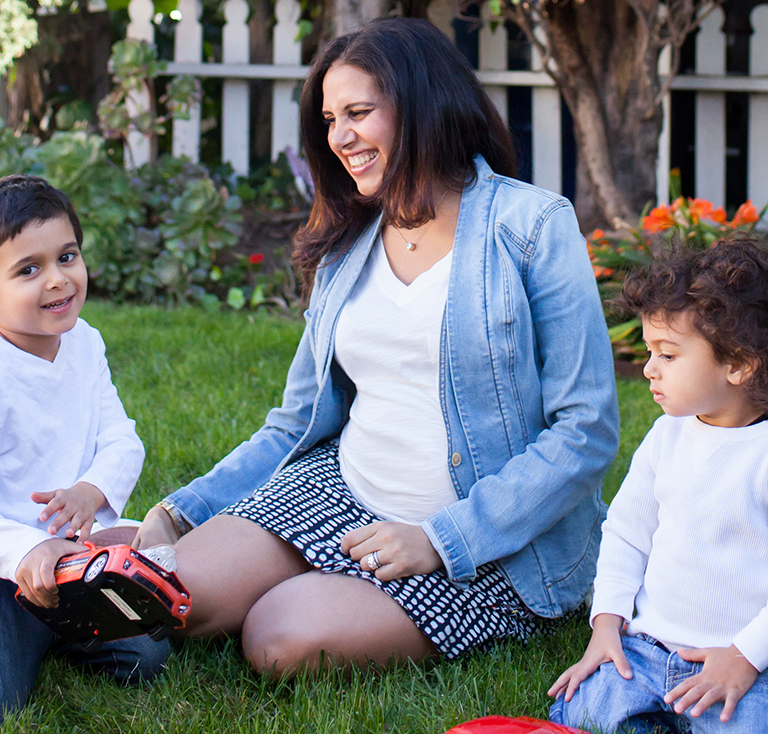 Play Time
Instantly add to your maternity wardrobe with pieces like the Reversible Wrap Skirt. The elastic waistband allows you to wear it around your waist during the first weeks and then wear it below the belly as you get ready to welcome your bundle of joy!
Jeanie Jacket, Origami Pocket Tee, Reversible Wrap Skirt
What CAbi pieces have you worn through pregnancy? Have you gone through your pregnancy by wearing non-maternity clothes? Let us know in the comments below.