Finding the perfect Father's Day gift that expresses your love and is also an awesome, dad-approved present can be a complex task. To help you in this quest, we've searched high and low for the most cutting-edge Father's Day gift ideas that are sure to make your dad feel appreciated for all those tidbits of advice, last-minute oil changes, had-to-attend teenage concerts, and times he caved and said "yes" when mom said "no." Dad rocks and his gift should too.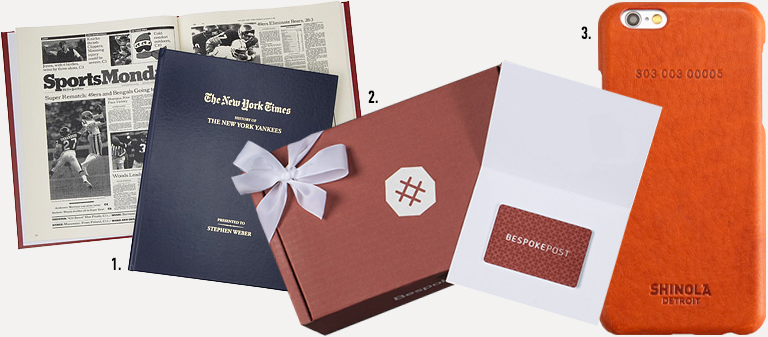 Who wouldn't like a "box of awesome" every month? That's what you'll be giving him with a Bespoke gift subscription. Easily tailored to fit your dad's personality, this subscription provides different gifts every month. Or, maybe he's a classic sports guy? Give him an iconic sports book made just for him. Does he always want the latest and greatest tech accessory? Make sure he's sleek on the street with a high-end leather phone case.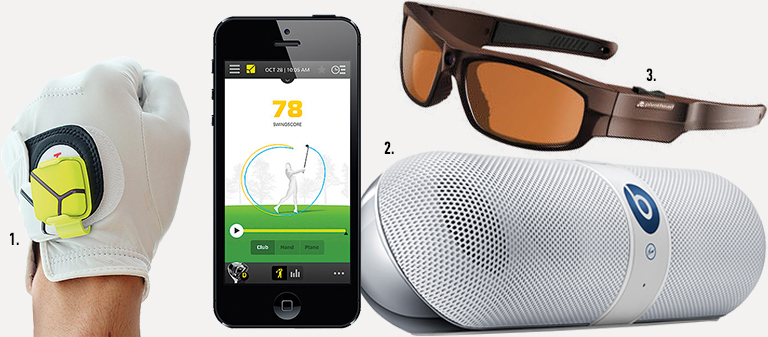 For the tech-savvy dad, the newest technology is right up his alley. Unleash his inner 007 with the high tech video recording sunglasses or help him improve his golf game with a glove that analyzes his swing. Can he hold a beat (or at least thinks he can)? The Beats by Dr. Dre Pill 2.0 speaker is the best of the best with its amazing sound quality and handy little design.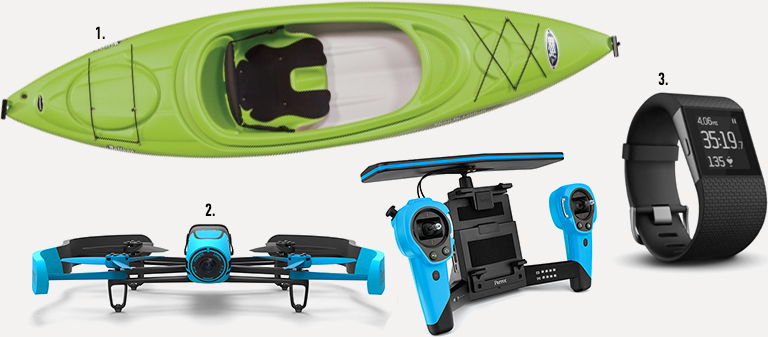 Few have ever gone wrong giving a man a toy … watch his face light up like a kid on his birthday with a remote control drone. Or if he's the adventurous type, maybe a kayak is in order. Not ready to test out his sea legs? The new Fitbit watch, which includes a GPS and heart rate monitor, may be better suited for dad.
So what are you waiting for? Get your Father's Day shopping started! We're sure whatever you choose dad will have a blast opening his cool gift.