We LOVE our CAbi customers…and from what we hear, the feeling is mutual. When we ask our customers, "Why CAbi?", we are told about the versatility and unparalleled detail in the Collection, the much-needed fun they have with friends, and most of all, the value of the relationship with their Stylist that has them coming back season after season.
Today we are featuring a loyal CAbi customer and blogger, Lesley Wolman, of FabuLesley. She's been a CAbi fan and Hostess for twelve seasons and today she tells you why CAbi is a girl's best friend.
Back in the Spring of 2009, my friend, Sandi announced that she would be selling a line of clothing called CAbi. To me, it sounded like a Tupperware party, but when clothes are involved, count this girl in! I remember sitting with ten of my closest friends along with two full racks of clothing, crammed into Sandi's living room while she proceeded to show us the line. I recall clothes flying in and out of rooms as we tried on item after item. There was a lot of laughter, kinship, and just plain fun. I was instantly smitten with the entire idea and volunteered to host a party.
Fast forward six years later and I am still hosting CAbi Fashion Experiences and we are still shopping, laughing, and styling each other. What I find remarkable is that season after season, my friends and I return for more of CAbi. We just can't seem to get enough of it and with the price being right, it is easier on the bank account than some of its competitors. It never ceases to amaze me how the clothes appeal to everyone. To me, fashion is wearable art. It should be creative and not contrived, and mostly, it should be a reflection of you.
Some of my favorite CAbi Spring looks: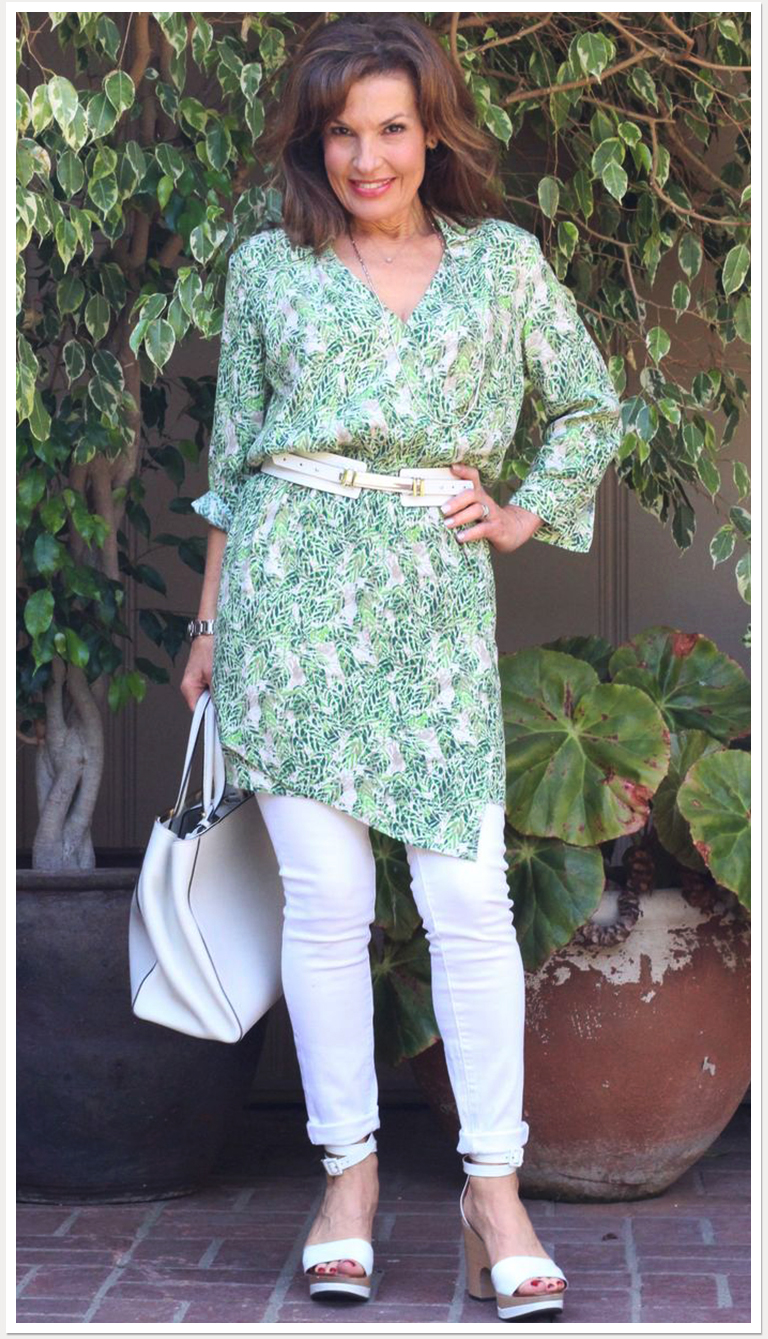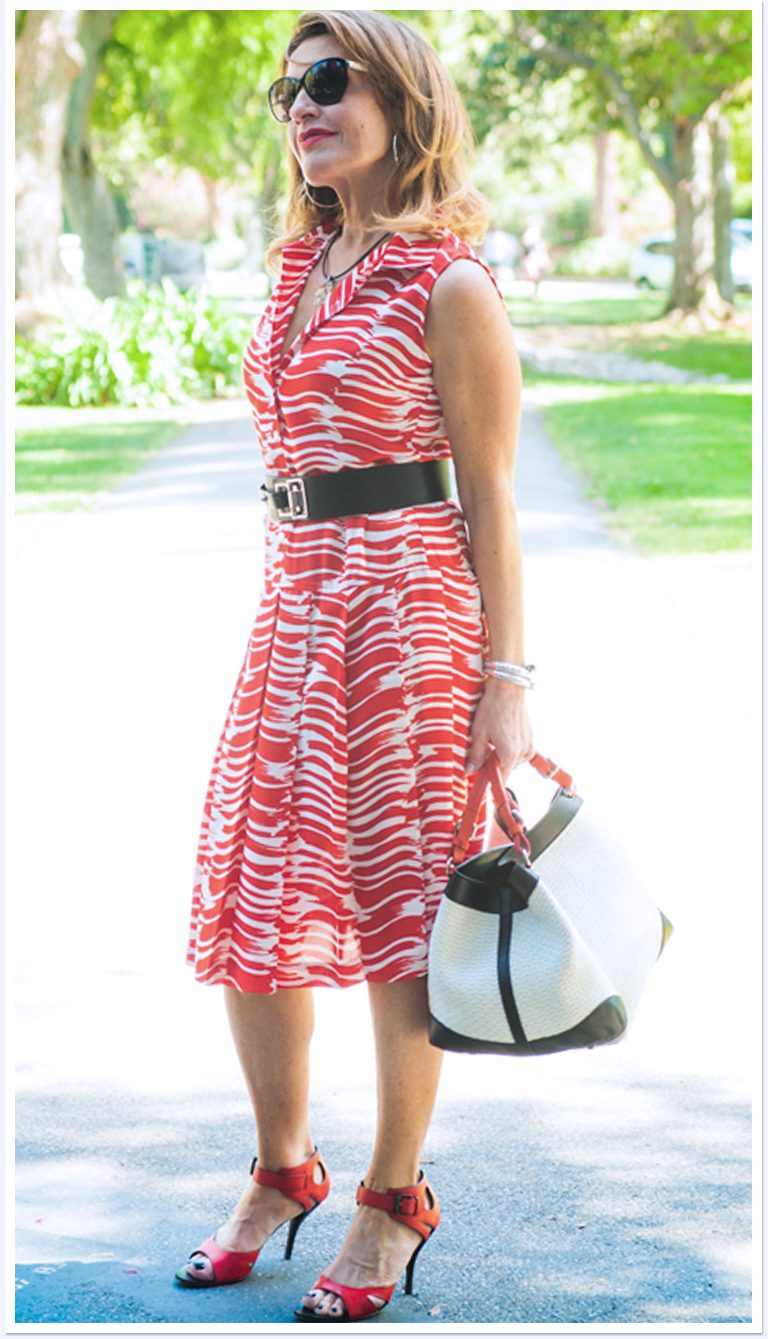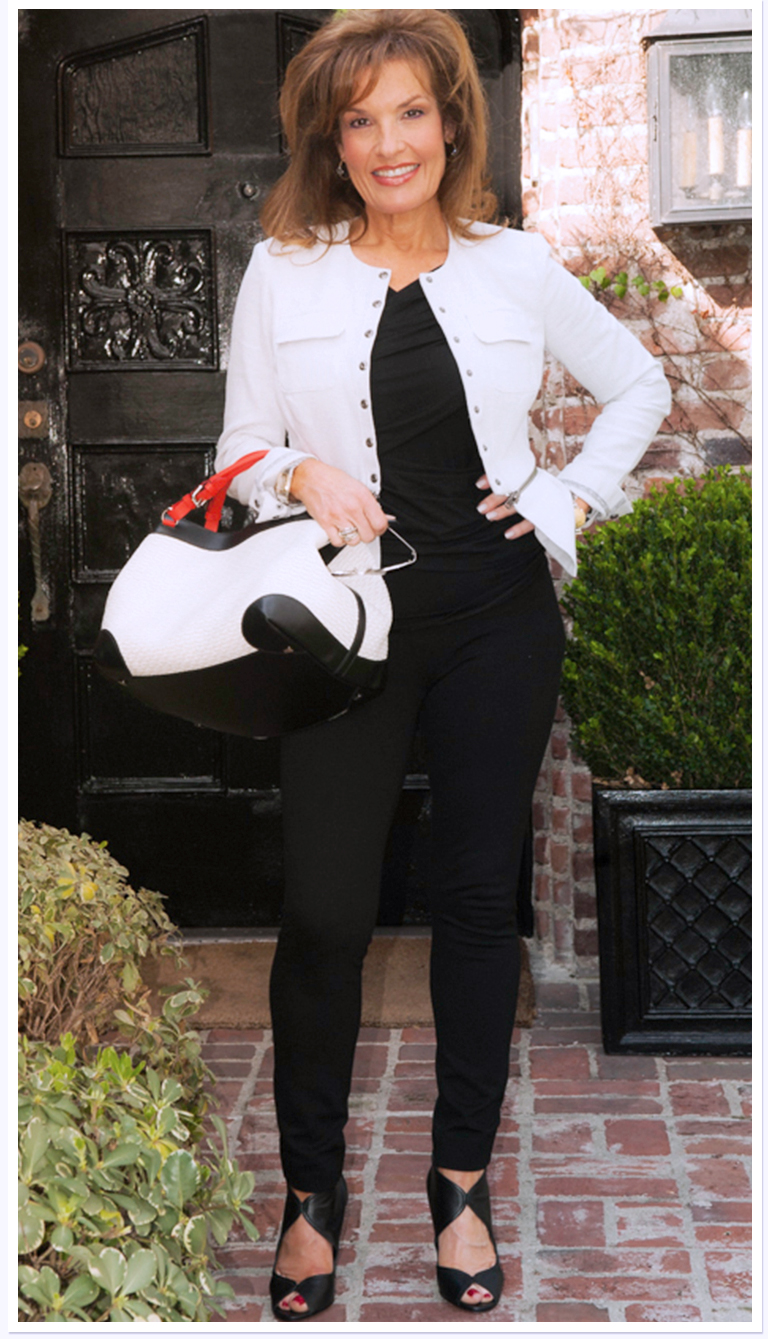 Several of my friends loved the print of the Leaf Print Dress, but were skeptical about the short length. If you find the dress too short for you, just add skinny white jeans as I did, and it becomes an adorable tunic.
I have been looking for an all-purpose dress that could take me from a school meeting to a board meeting, and then to an evening event. The Brushstroke Dress achieves all of the above so beautifully. It also got the thumbs up from my husband, which is a huge plus!
The extremely comfortable Tiffany Pant, is my go-to dressy pant. The Sleeveless Double Drape Top hugs every body in all the right places, and the Zip Line Blazer is a true gem, with its removable peplum.
Below are more of my CAbi favorites. Don't you love how Collections easily transition from year to year? I still own and wear some pieces I bought back in 2009!
What do you love about your CAbi? I would love to hear your thoughts in the comments below! If you still haven't hosted a CAbi Fashion Experience, contact a CAbi Stylist and let her show you why CAbi is a girl's best friend.