We're starting to see fall styles everywhere, and with the launch of our Fall Collection we have another excuse to look forward to the official start of the season (and the mandatory wardrobe update that comes with it!). So, to help you stay on top of your fashion game, we've rounded up "THE LIST" – everything you'll be seeing, buying, and wearing in the upcoming months. Read on to see the five fall fashion must-haves you'll want to try now!
Upgrade your fall style with a blouse. Try a geometric print in a modern silhouette with a trench and trendy booties for a fresh, hip look. For a care-free style sloppily tuck a floral blouse into a destructed jean. Turn back the sleeves on a tailored topper for an extra touch of edge.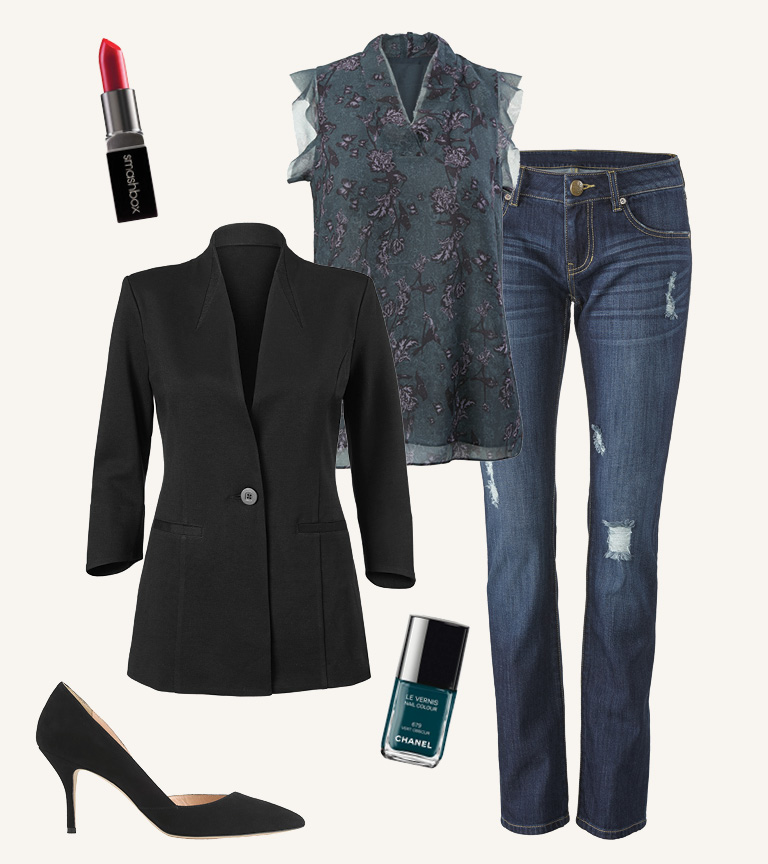 There is rarely a season you can wrong with a pencil skirt. Step out of the black box with a pop-color skirt. Ground it with a tucked-in black-and-white blouse and sophisticated sweater. Fake a pencil to create a suit with the Crew Blazer, Claire Dress, and our perennial fall favorite—the classic pump.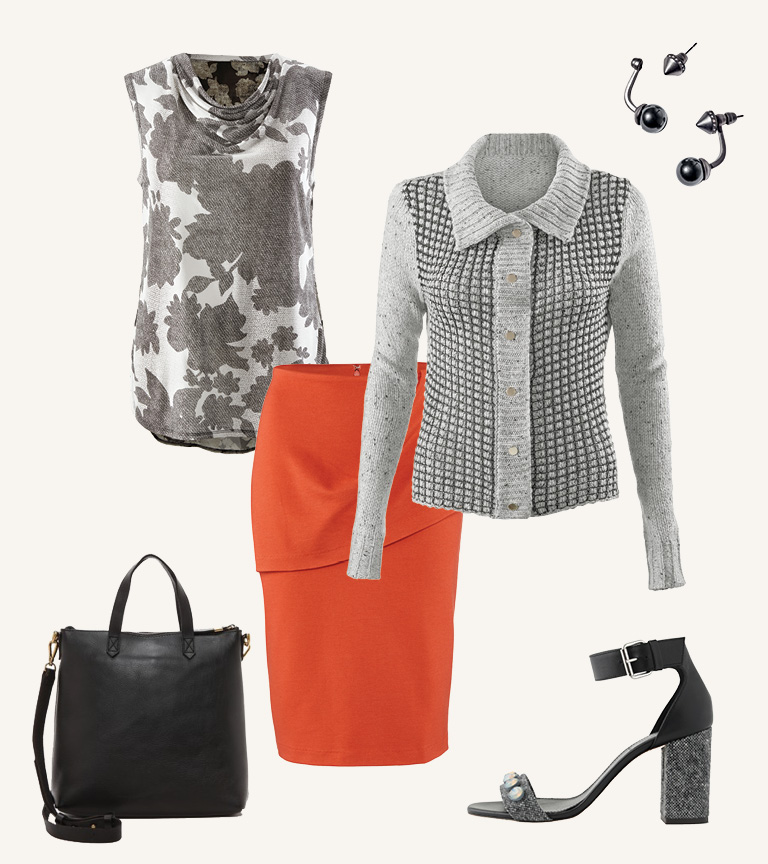 Fur (faux!) is all the rage this fall, so get creative in how you rock it. Warm up for a night out with a furry topper over a gorgeous geo-print top and dark wash skinnies. Don't forget your embellished clutch to complete the ensemble! A little fur-shy? Try a classic silhouette with a touch of fur around the collar over your favorite workwear.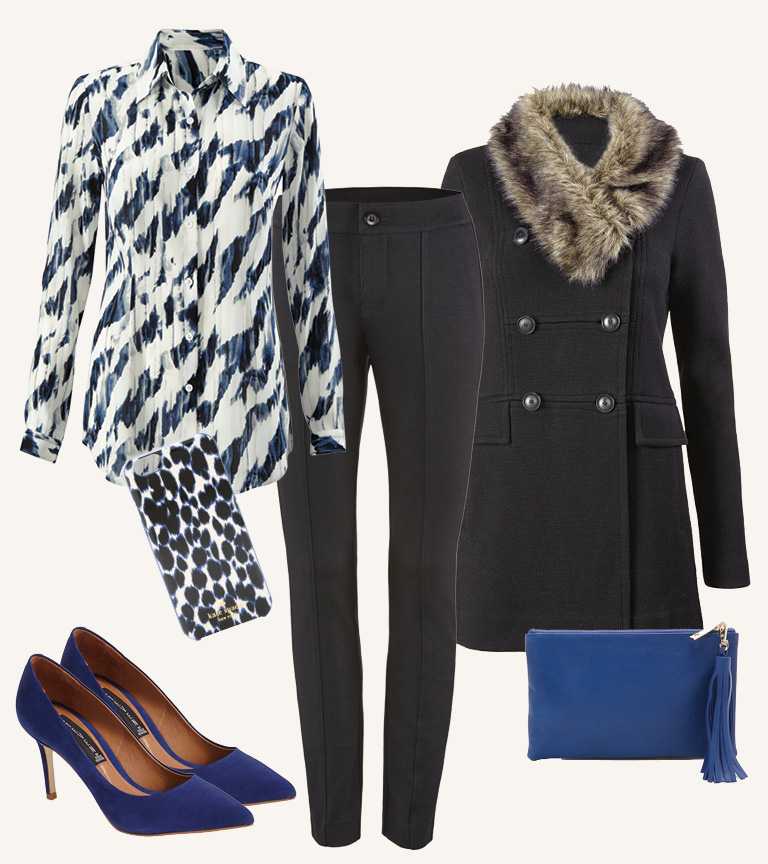 Add some happiness to your fall look with a colorful topper. Our Sloan Jacket is the perfect where-did-you-get-that jacket, especially when paired a cozy tee and your favorite hostess flat. Pair a colorful cardigan with a fun printed skinny jean.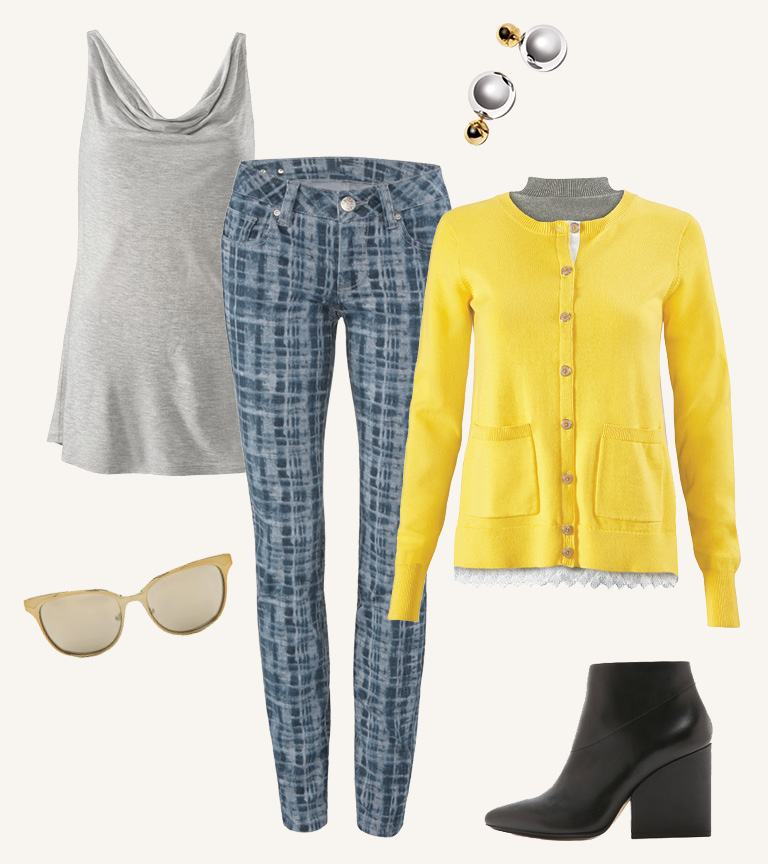 Animal + print = stunning. Wear this print anywhere with anything! For a "business on the top, hip on the bottom" look, try a bright animal-print blouse with a destructed boyfriend jean and toss on your new modern bag for added chicness. For a look that tops all street style desires, layer it up with the animal prints.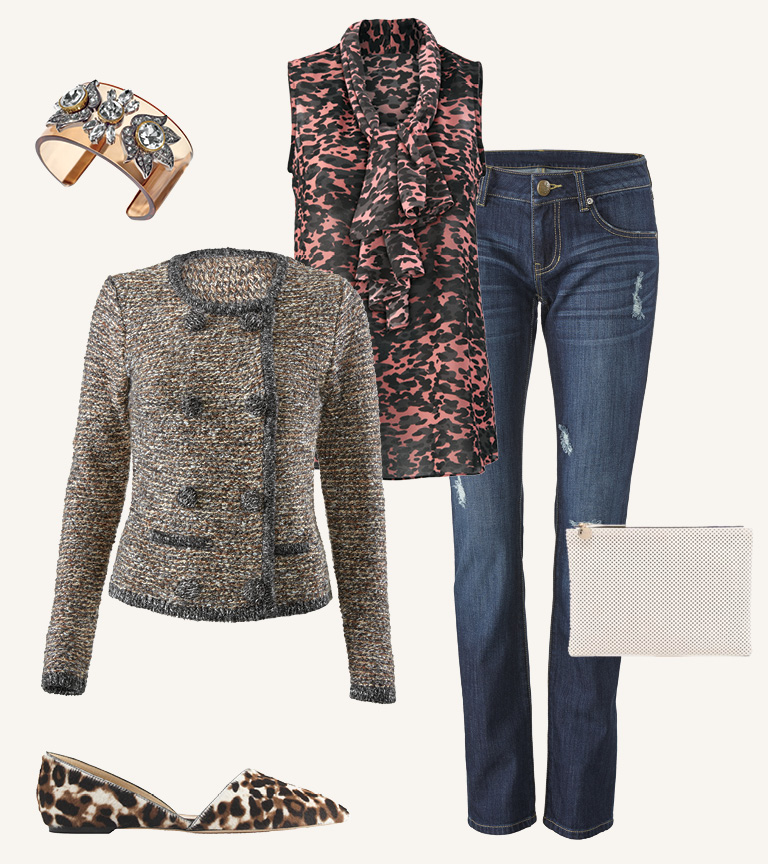 Which must-haves are on the top of your list? Tell us in the comments below. Going accessory shopping? Check out our Must-Haves page.