Each new season brings its own style and trends. It's so fun to get your hands on the hot color that's trending or incorporate a silhouette that's new to your closet. But there's also something to be said for the tried-and-true classics. These are items that never go out of style and remain staples in your closet for years to come. Here are the 5 must*have classics as we move into the spring season.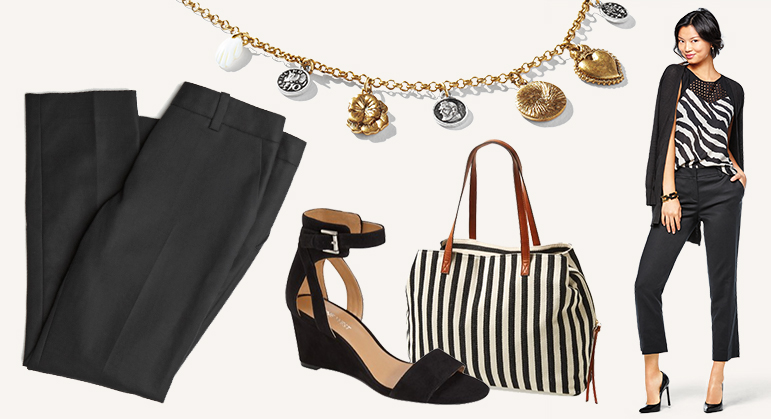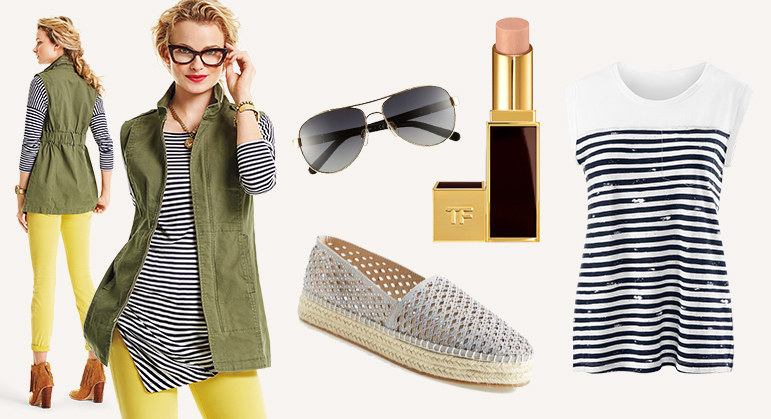 A classic nautical look works every spring and summer. It's emblematic of the sunshine, warm weather, and French insouciance. The Boat Stripe Tee and First Mate Tee will become your new wear-everywhere shirts. Wear them with a comfy espadrille and you are good to go!
accessories: shoes, lip, sunglasses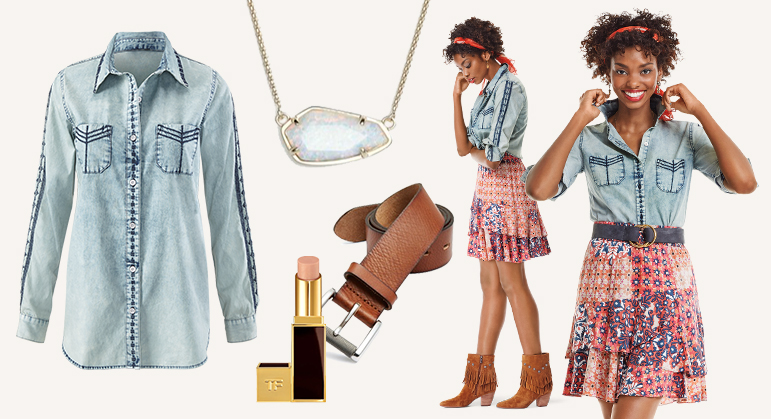 A great and easy denim shirt becomes a lightweight topper or works as a top with unaffected style. Wear it loose, tucked in, belted, or knotted. There are so many options and ways to style the Bardot Shirt!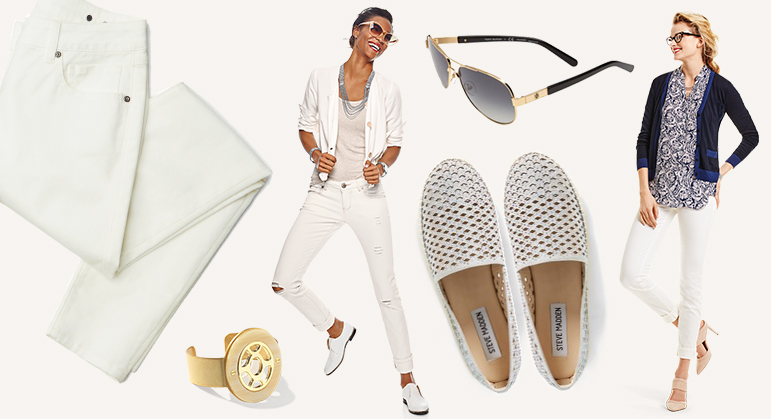 A white jean has the freshness of a breeze and is an easy closet update. Think white is just for after Memorial Day? Think again! The Destructed Slim Boyfriend and Slimmie are classic looks that can be worn year-round. Just update your accessories to reflect the season.
accessories: shoes, sunglasses, cuff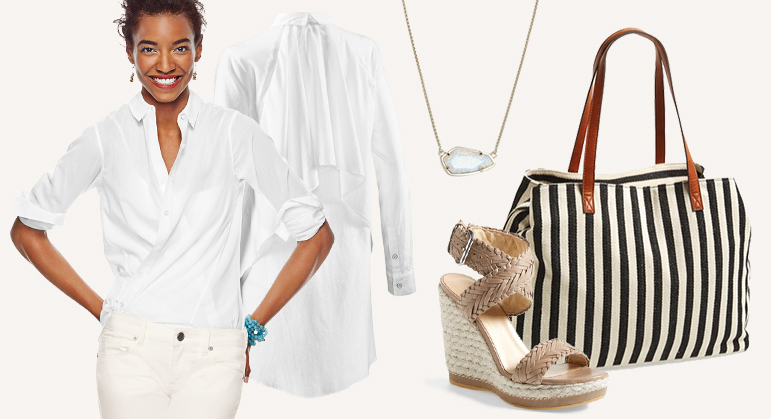 A white shirt is a year-round staple. It's especially nice to have some detail and interest to make an otherwise tailored look come alive. Use accessories to breathe life into the perfect canvas that is the Vacation Shirt.
What are your go-to classics that have served you well over the years? Do you have a bag, shoes, or accessory that seems to outlast all trends? Share with us in the comments below!