You've fallen in love with beautiful garments, you've made the investment in quality pieces—now it's time to learn to care for them properly, especially if you want your wardrobe looking and feeling like new!
Here are seven tips on how to care for your favorite garments. It's easier than you think and the result is a beautiful wardrobe that will last a lifetime.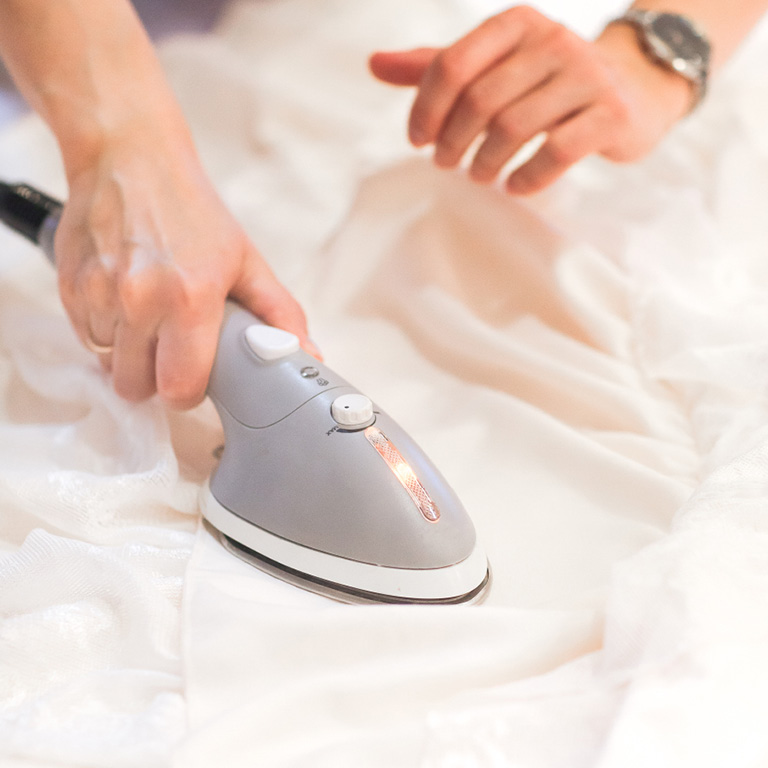 1. Steam, don't iron!
Steaming saves you time and is way better for getting those pesky wrinkles out of your beautiful clothing. Pro Tip: Straightening irons? Not just for hair. They're perfect for getting creases out of those stubborn, crumpled collars.
2. Make sure you button and zip!
This technique will help maintain the look and "hang" of the garment.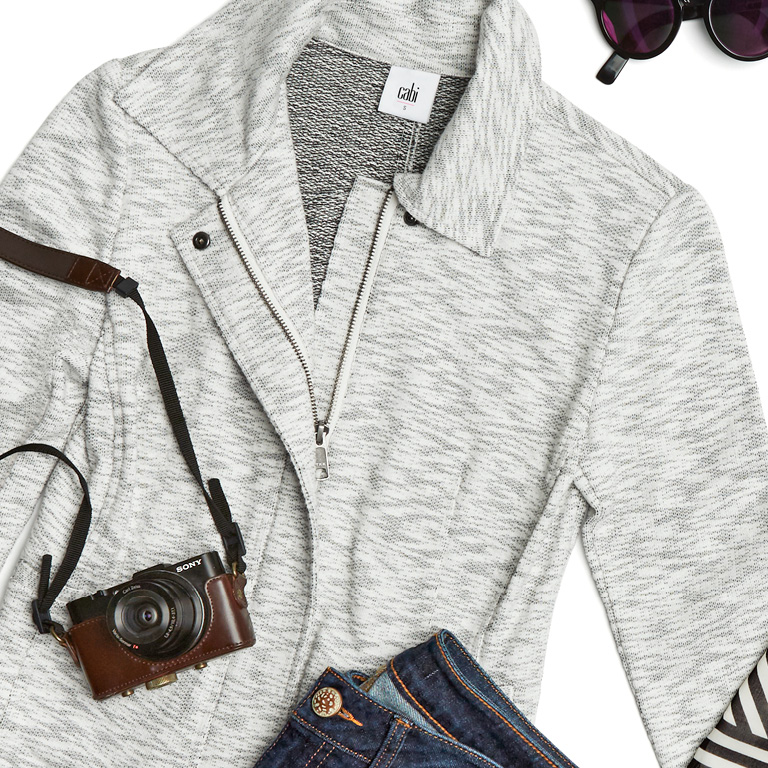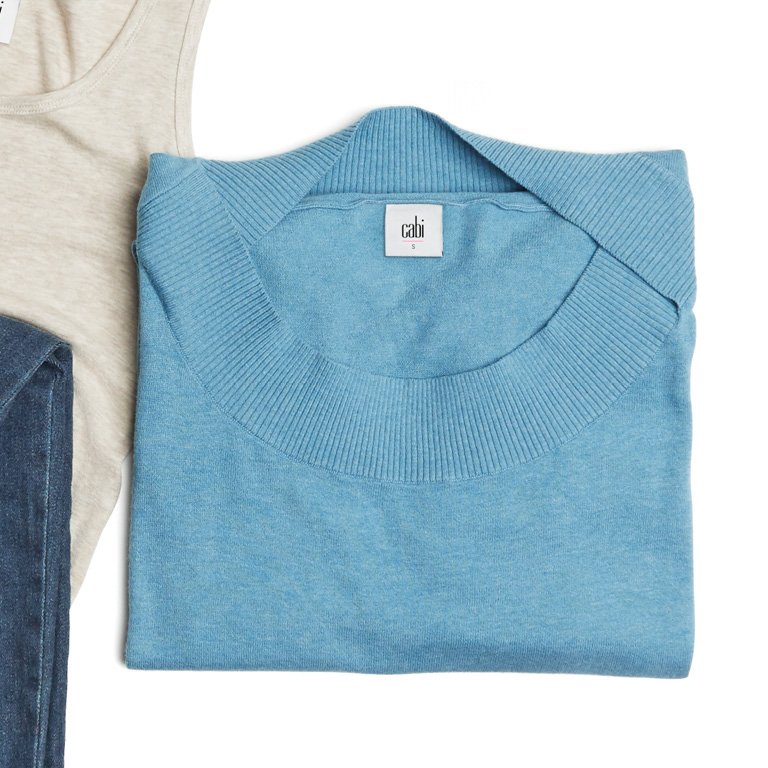 3. Fold those knits!
When you hang knits, they tend to grow and lose their shape. So keep those sweaters and tees ship-shape by folding them!
4. Treat your denim right!
We like to fold our jeans, but if they're mostly cotton, we suggest hanging them to let them breathe. Pro Tip: Keep the dye looking its best by washing your denim in cold water.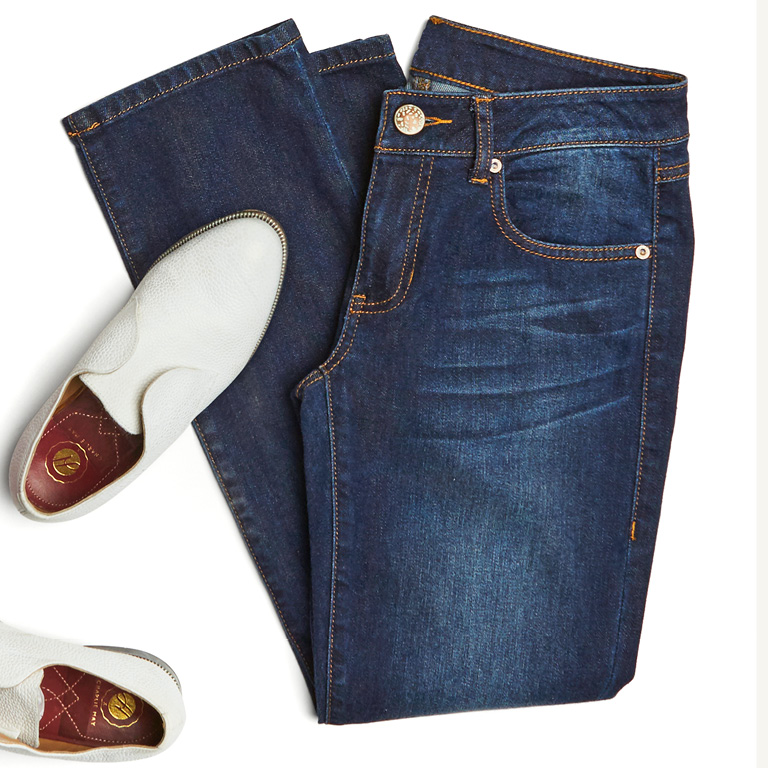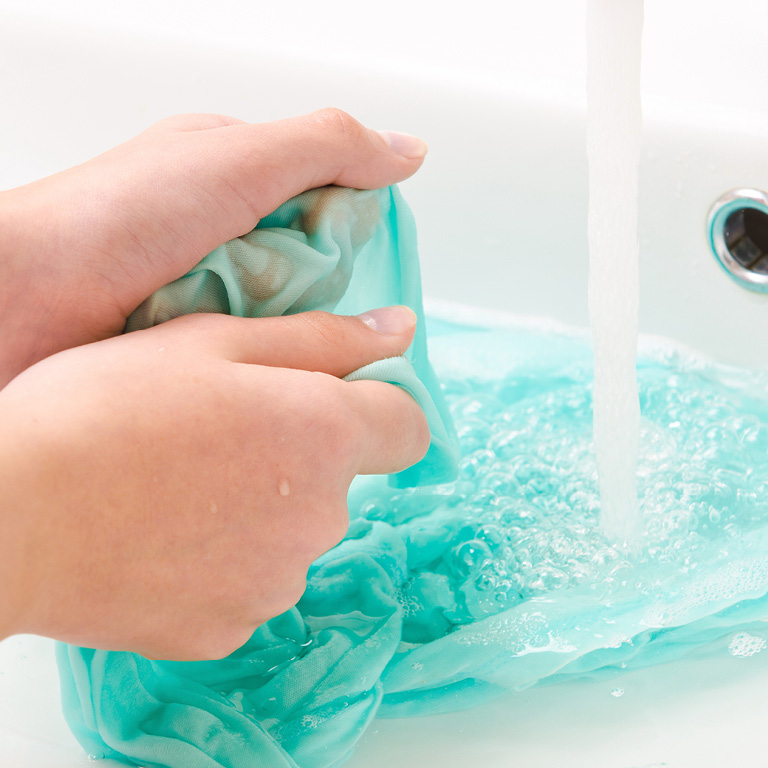 5. Jump on stains quickly!
Red wine stains? No longer our number one nightmare! When you act fast, these can be efficiently removed. First, put a handful of salt onto the stain to absorb the color—then wait for the salt to turn the stain a shade of pinky-red. Next, immerse the garment in cold water and add biological detergent, which is great for those tough stains. Soak it overnight, or for as long as you can, then wash the item as normal.
6. Layer!
Wearing a cotton shirt under your sweater will prevent body oils and sweat from penetrating and aging those sweater fibers. Pro Tip: When it comes to washing sweaters, less is more. Washing is especially hard on woven knits because the fibers stretch and shrink considerably during the wash-and-dry process.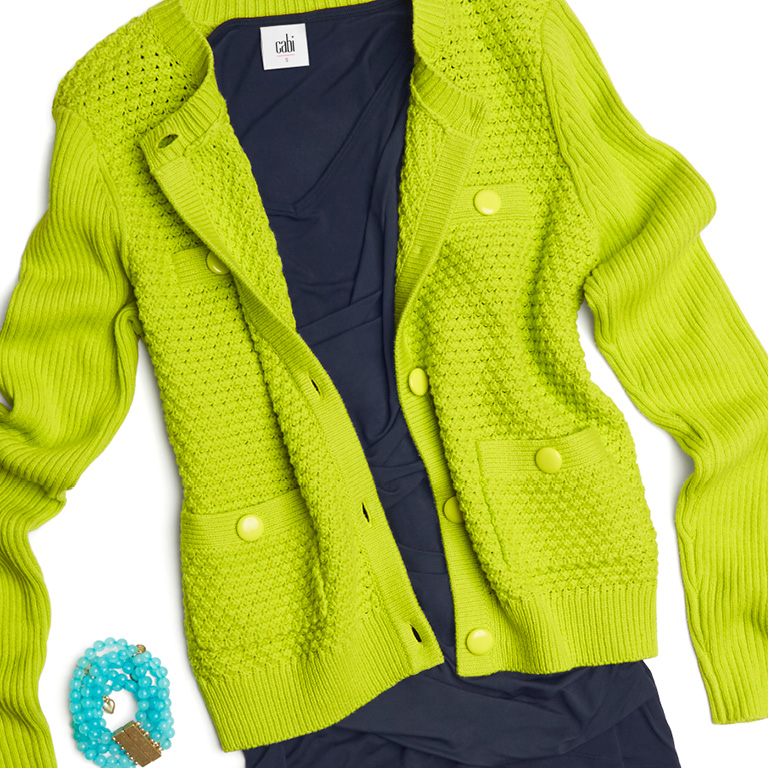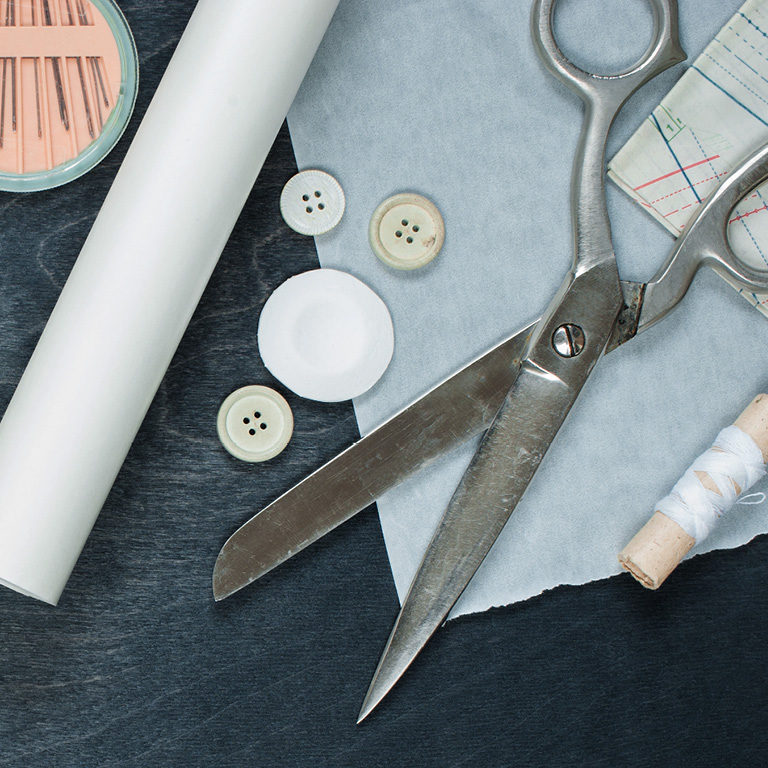 7. Have quick-fix tools on hand at all times!
Keep an arsenal of clever "quick fix" tools for minor problems. We recommend storing this kit in a small hanging cosmetic bag in your closet.
Here's what we have in our quick-fix kit:
Clear nail polish
Glue stick
Masking or duct tape
Velcro
Small pair of scissors
Small white candle
Safety pins
Sewing needles with large eyes
Now you're ready to conquer the most common garment problems:
Stuck zipper:
Rub a small amount of candle wax onto the area of the zipper closest to the stuck zipper pull. Work the zipper until it glides freely.
Zipper won't stay up:
Loop a safety pin through the small opening found at the tip of almost every zipper pull and secure the zipper to your waistband. Be sure to attach the pin with the sharpest side facing outward to avoid getting pricked.
Loose hem:
Use a strip of tape (the heavier the fabric, the stronger the tape) to secure the hem until you have more time to sew it up. If you'll be wearing the outfit for a while, try adhesive-backed Velcro.
Pulls in clothing:
Use a small needle with a large eye to thread the pull to the underside of the garment. If it's a longer pull, try securing it with clear nail polish. Pro Tip: Use a smaller needle for those finer fabrics.
Run in your pantyhose:
Use a small dab of clear nail polish to stop the run from getting any larger.
On-the-run emergency:
A clothing emergency occurs and you're not at home? Not a problem if you think creatively! Hem needs a lift? Use Scotch tape or a large Band-Aid. Zipper won't stay up? Use a small, coated paper clip. Run in your hose? Use a bit of washable glue or a glue stick.
Have you ever needed to get creative in solving a fashion emergency? We'd love to hear your tips and tricks in the comments below!