From boho, to borrowed from the boys, everyone has a true style that speaks to them. But the most fun a fashionista can have is an adventure in her own closet, mixing, matching, and styling looks that will leave her friends speechless. Whether you're still searching for your true style, or looking for a way to shake things up, look no further!
boho
So what if you missed Woodstock '69: the boho trend goes way beyond the Age of Aquarius, and is a favorite of fashion icons Sienna Miller and Kate Moss. Get the look with notched neckline of the Classico Top matched back to the flouncy, peasant-print of the Isabel Skirt. Throw on a pair of booties, and you're ready for brunch with the girls!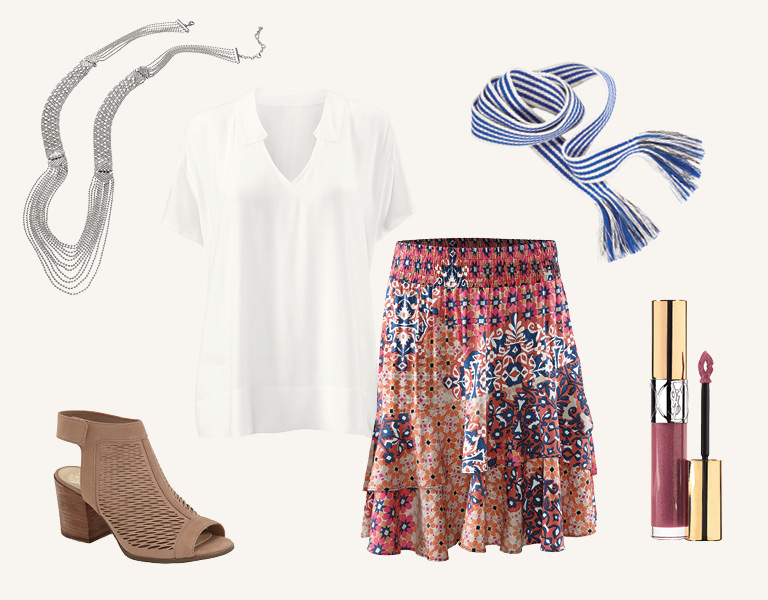 classic
We simply love putting a little twist on traditional workweek looks. An unconventional dot pattern against the navy of the Capote Trouser (our favorite, wear-everywhere, never wrinkled piece of the season!) Add a little vintage charm with the Locket Necklace; for happy hour, ditch the jacket and untuck your Martini Top to reveal its chic swing shape.
eclectic
The only thing you love more than dazzling spring hues is matching them back to head-turning prints. Searching for the perfect Sunday ensemble for sketching modern art masterpieces at the museum? Build around an eye-catching hue like tiger lily (make sure your accessories match!), and then add the Ditsy Skinny for some extra pop.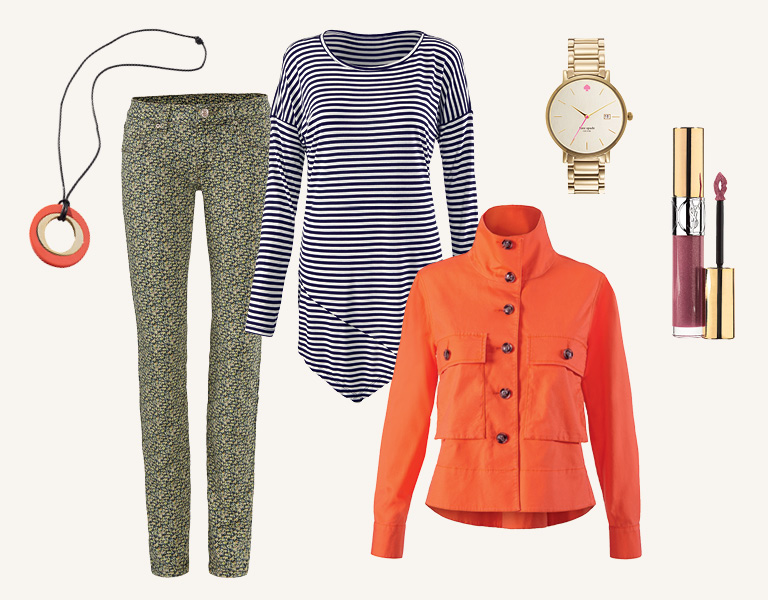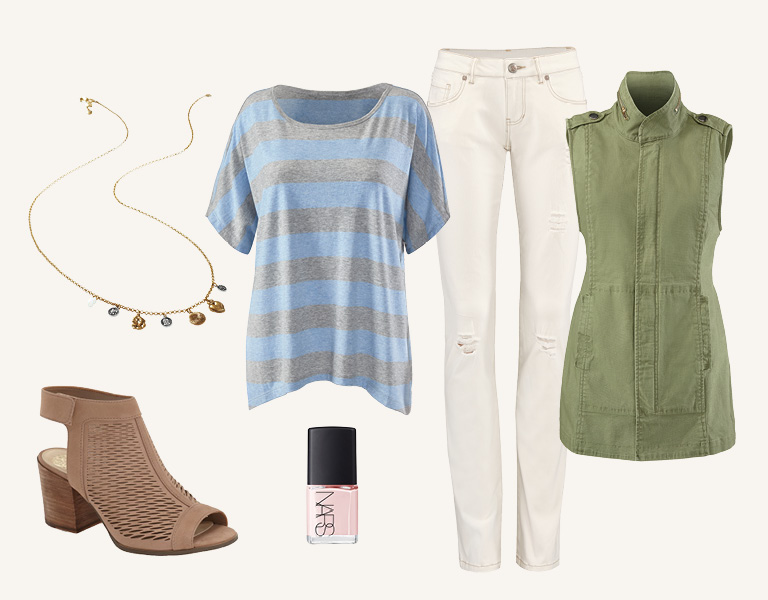 tomboy
Borrowed from the boys, but even better! For the Spring Collection, our Design Team raided their boyfriends' closets, and then reimagined all their favorites with just a touch of girlish fun. We dig the military look of the olive green Explorer Vest over the perfectly aged patina of the destructed jeans.
feminine
When it comes to pulling off a totally feminine look, it's the little things that count: a long hemline, an accentuated waist, a peek of mesh. Think date nights—sunset dinner by the beach anyone? And when the breeze rolls in, just reach for your Michelle Cardigan.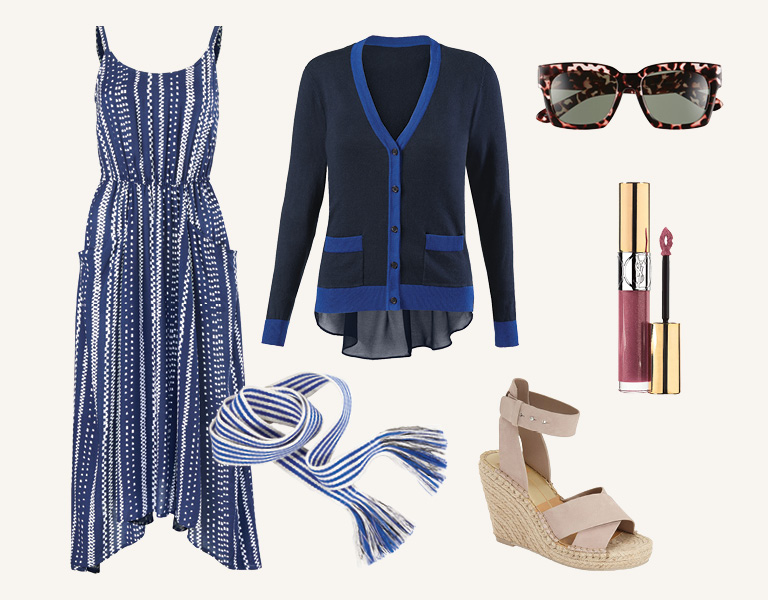 When putting together this guide, we really wanted to include a sixth ensemble, but decided it would be so much more fun if we had you do it instead. Leave a comment below with four pieces from our Spring Collection and how you're styling them—don't forget to name your new look!