Summer is the best season to be a fashion chameleon, but your closet is only so big! With our wear-everywhere looks, you'll be able to mix and match 10 pieces to create 10 totally unique outfits. Get ready for your most stylish summer ever!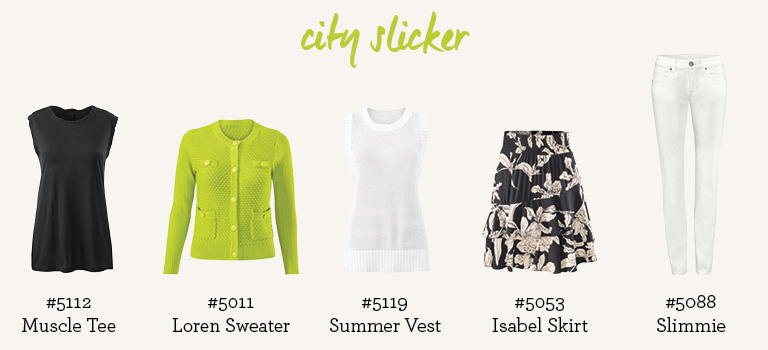 Making heads turn as she walks down the street, the City Slicker is fierce, fabulous, and ready for whatever the metropolis throws her. Whether she's dashing off to an important meeting, shopping with her bestie, or grabbing drinks with her beau, she can't be stopped. She's got an effortless, street-smart wardrobe to match.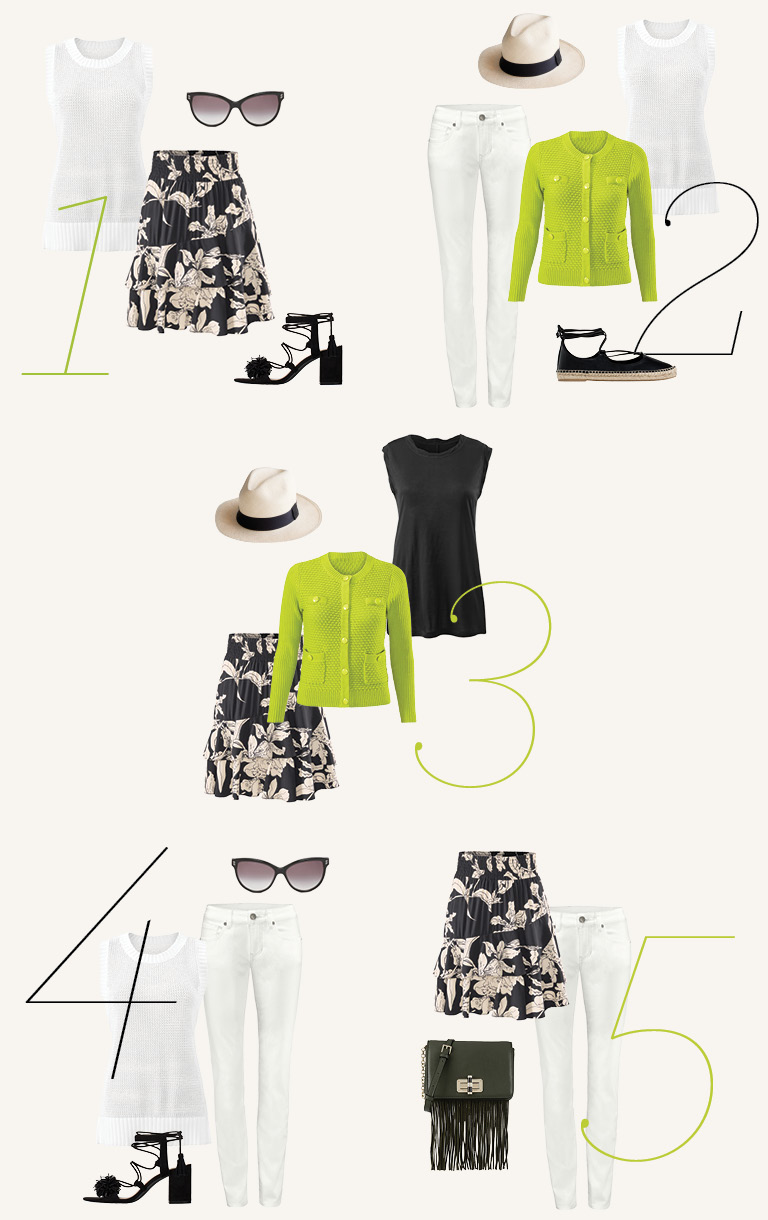 ACCESSORIES: Stella McCartney Sunglasses, Zara Strappy Sandals, JCrew Hat, Zara Espadrilles, DVF Fringe Purse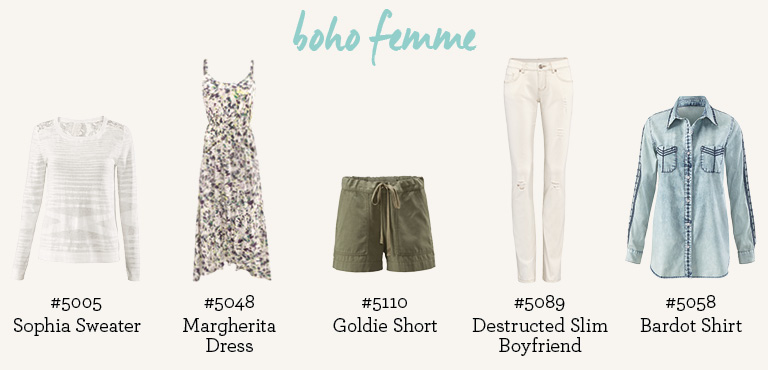 Channel your inner hippie and go with the flow! The Boho Femme is a total free spirit. She rocks a floral sundress and gladiator sandals (or even goes barefoot if she feels like it!). She lets her hair down and picks flowers from the garden with an enviable casual elegance.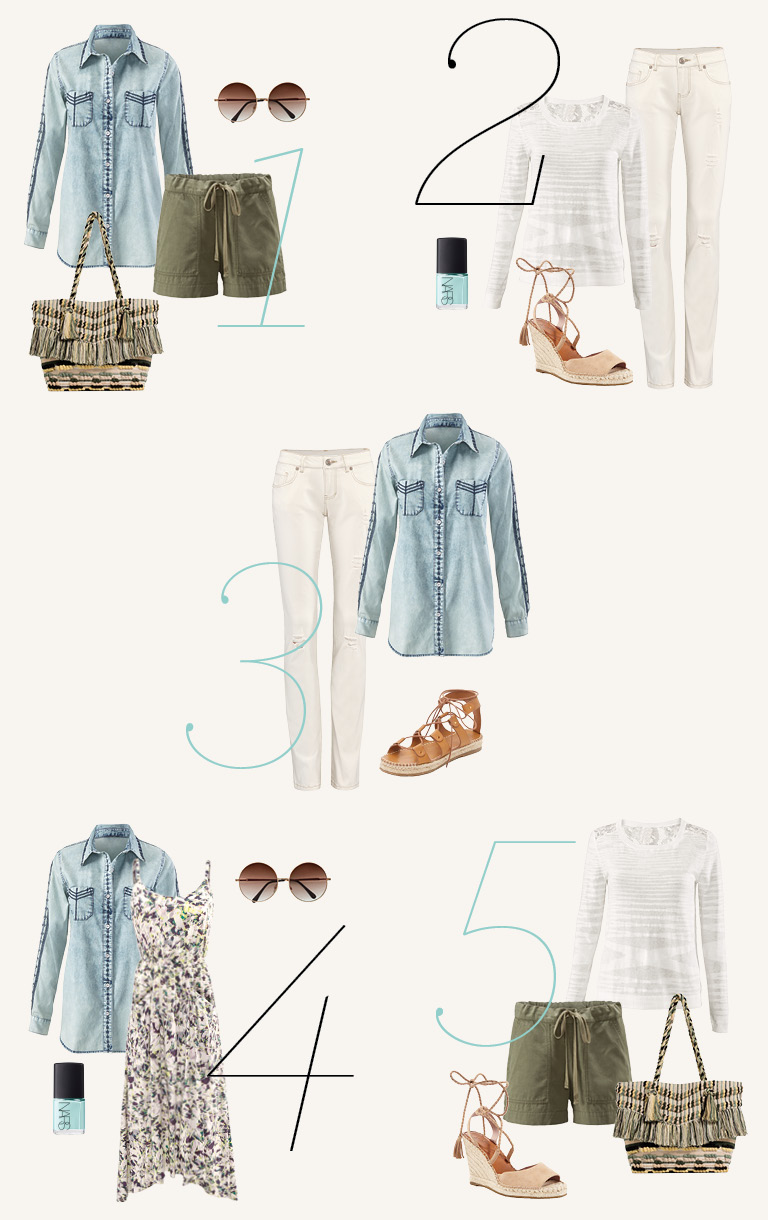 ACCESSORIES: Zara Tote, H&M Sunglasses, NARS Nail Polish, Joie Wedges, Charlotte Stone Strappy Sandals