From lash-popping mascara to ultra-hydrating aloe vera juice, our designers reveal the beauty products they rely on to stay fresh and pretty in the hot summer heat. Take notes, and get ready for a Sephora shopping spree!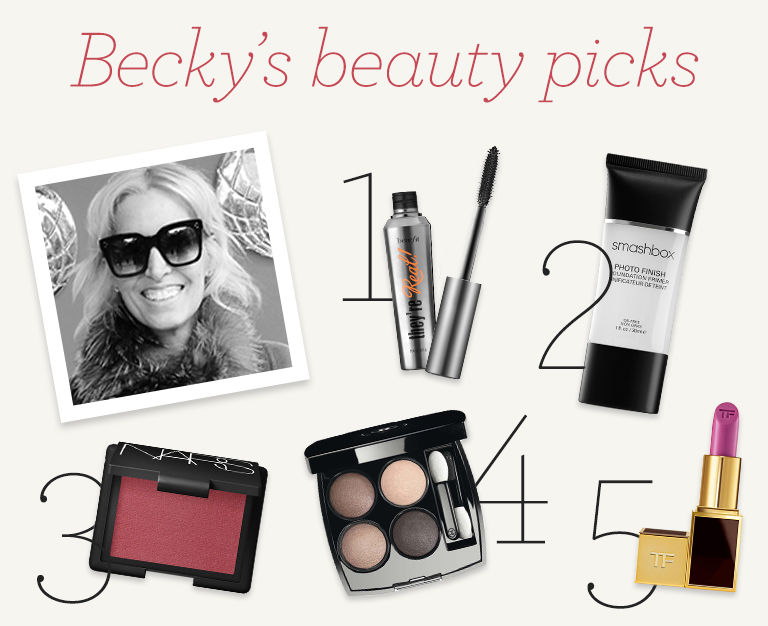 "They're Real" mascara by Benefit — This jet-black mascara is so long-lasting; it won't smudge in the summer heat!
Smashbox Photo Finish Primer — Primer is the best way to start any makeup application, and this one is so silky and lightweight.
Seduction Blush by Nars — I love this color—so natural looking and it brightens any complexion.
Chanel les four ombres 266 – tissé essentiel — These 4 shimmery eyeshadows will look gorgeous against your bronzed skin. Plus these colors are inspired by the thread in classic Chanel tweed!
Tom Ford Lipstick in "Pablo" — This color is such a perfect shade of pink – I wear it with every summer dress.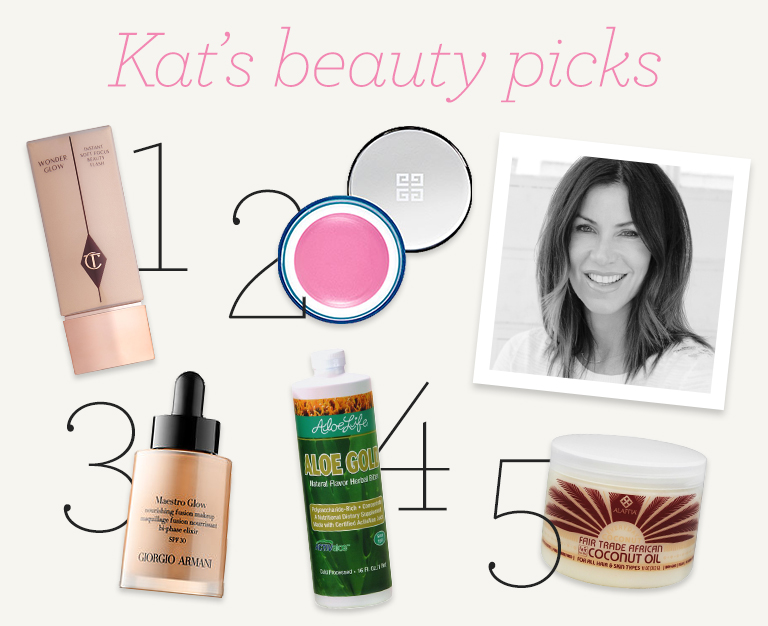 Charlotte Tillbury Wonderglow Primer — This primer is perfect with or without foundation for glowing skin. Plus, you only need a little at a time, so it lasts forever!
Givenchy Hydra Sparkling – I put this on whenever I want a radiant flush of summer color and shine; all in one little pot!
Armani Maestro Glow Foundation – I use this foundation all the time; it gives the best coverage and it's great for a long lasting glow.
Aloe Life "Aloe Gold" Whole Leaf Juice Concentrate – Take a shot of this liquid gold in the morning and evening – it'll keep your skin hydrated any time of year.
Alaffia Coconut Oil – I swear by coconut oil. Put some in your wet hair overnight – your hair will be so shiny and healthy!