The verdict is in, our new Fall 2016 Collection is our most fabulous fall yet! But as every cabi Girl knows, no outfit is complete without the perfect accessories to match. Get an inside look at how Becky, our visionary Fashion Director, styled our Fall Collection in this exclusive video (and check out even more tips below!).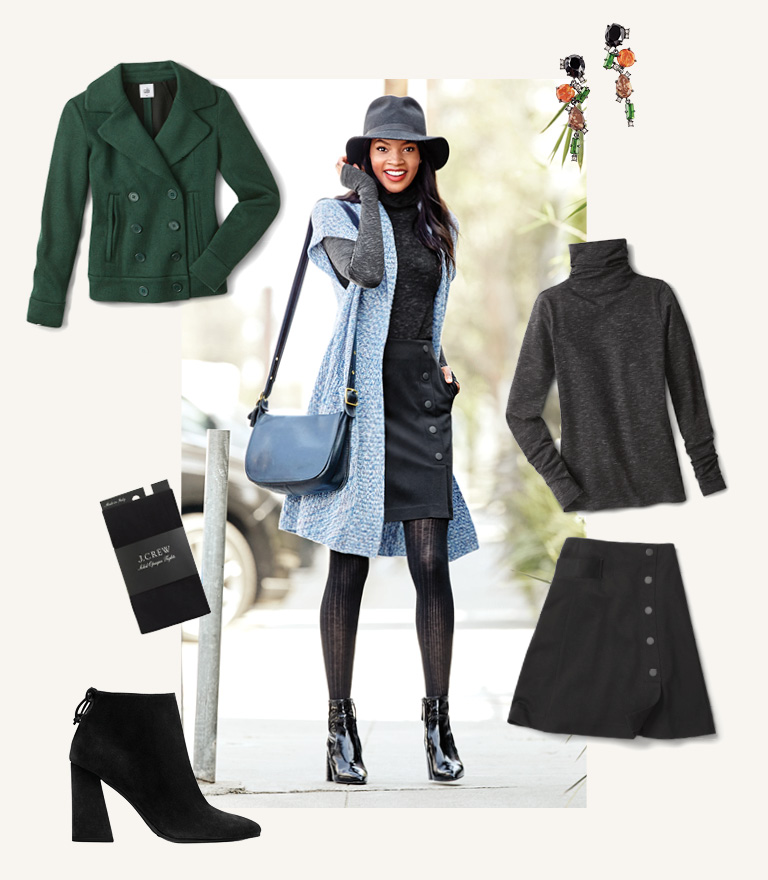 The mod bootie is a must for fall, and its shape works well with skirts, trousers, and denim. Look for a bootie with block heel and either a rounded or pointy toe, and the key is making sure the fit is snug around the ankle. Color blocking or interesting details add to the 'anything goes' vibe of this super fun shoe!
Get the Look: Sweater Pea Coat, Odyssey Turtleneck, Utility Skirt, J. Crew Opaque Tights, Stuart Weitzman 'Grandiose' Bootie
On the Model: Napa Vest, Odyssey Turtleneck, Utility Skirt,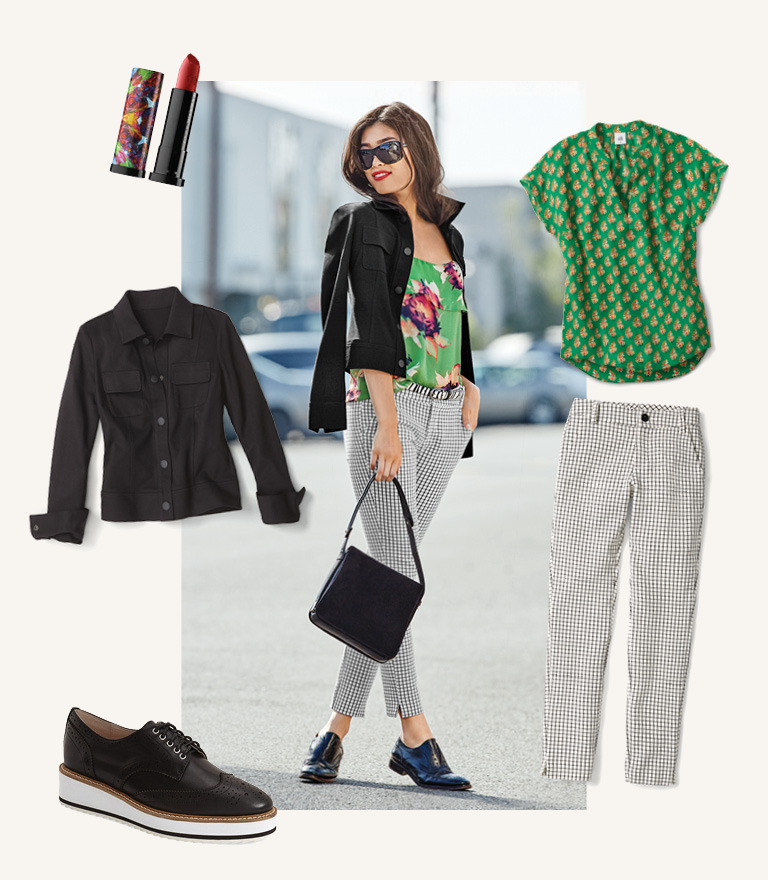 dare to wear a pin-up pump!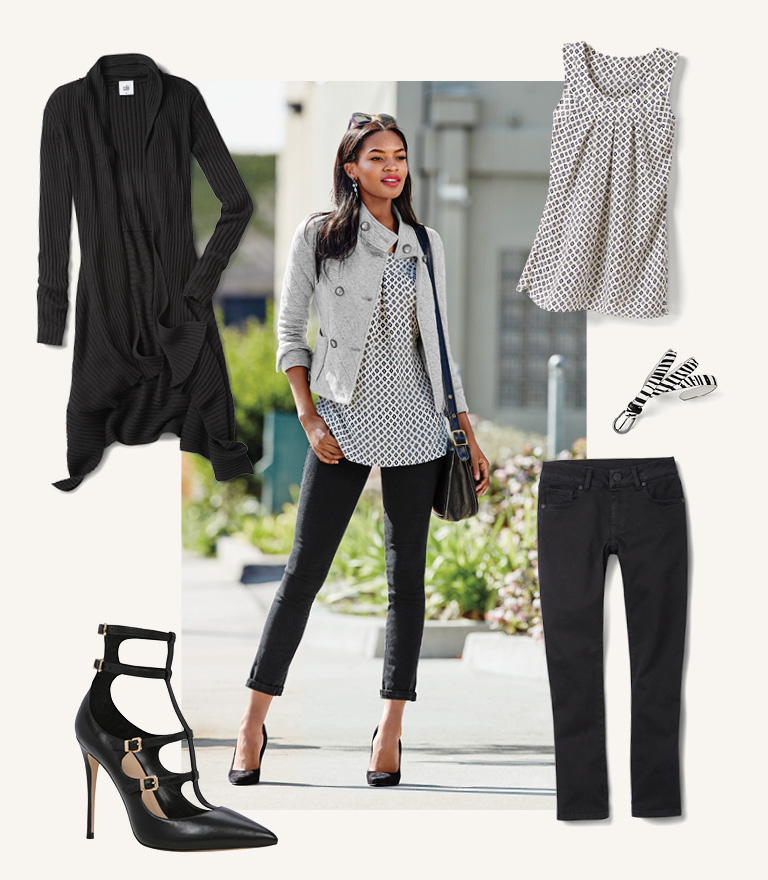 You're going to love how this shoe elongates your legs! Look for strap details, or an eye-catching color or print with the classic stiletto shape. Go bold! When it comes to the pin-up pump, the higher the better. Here's a tip from the runway—tape your third and fourth toes together when wearing high heels. The tape will reduce the strain on the nerve between these two toes that causes the pain when you're running around in heels all day. #modelproblems.
Get the Look: Sweetheart Sweater, Cleo Top, New Crop, Aldo 'Dradodia' Pump
On the Model: Quilted Jacket, Cleo Top, New Crop