This Fall we grew a little obsessed with a specific idea. We challenged ourselves to get to the core of what made our brand special, unique; how exactly we're able to foster the kind of environment where a woman can discover her true style, taking fashion risks while embracing the classics. And we boiled it down to two words:

Our Fall 2016 adventure brought us to Toyko—an exotic land of contrast caught between a rich cultural history and the strong pull of modernity. A place where the styling borrows as much from over-the-top pop culture as it does from the highest levels of sophistication steeped in tradition.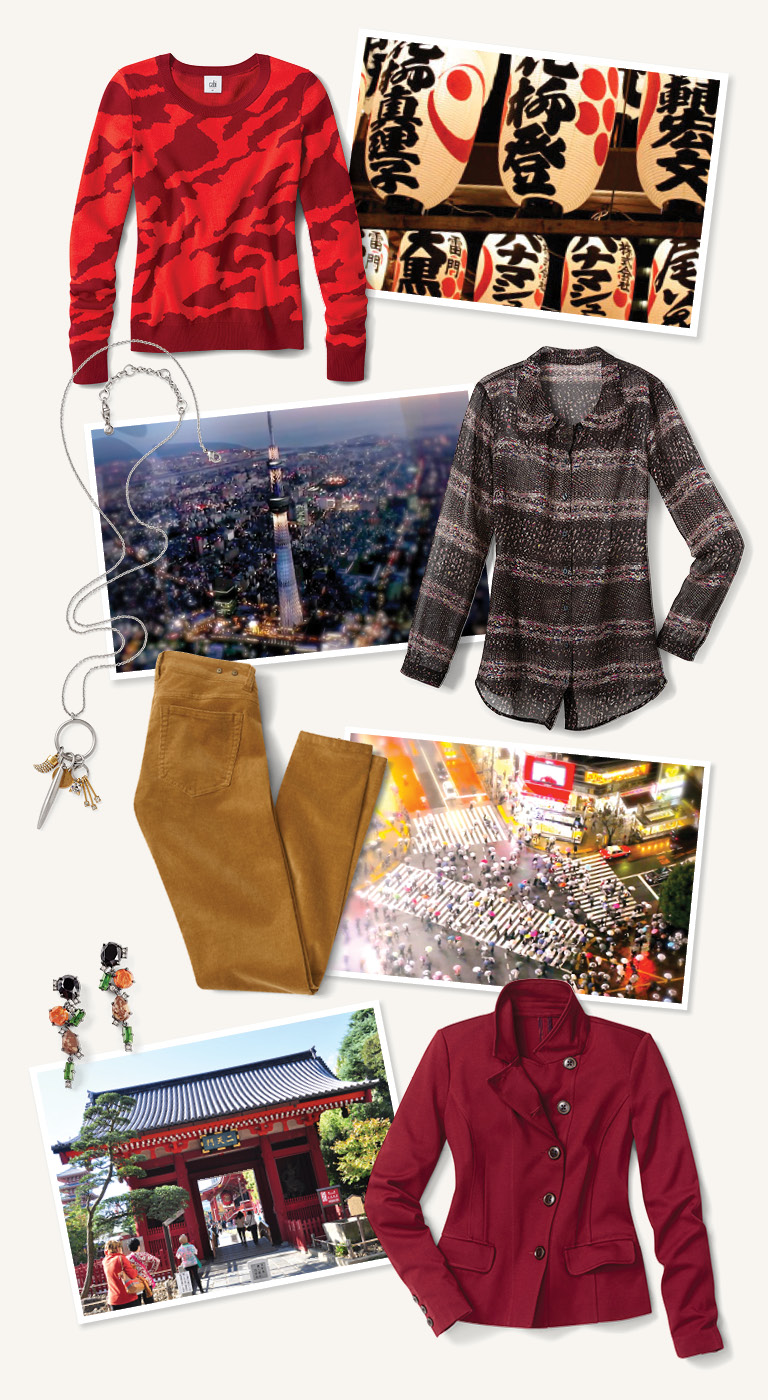 We fell in love with bright hues, subtle shades, soft knits, and edgy prints…and seeing this vision brought to life on the runway at The Scoop confirmed what we'd known from the beginning: this Fall is going to be elegantly different. See for yourself!
Can't wait to get your hands on this Collection? Contact your cabi Stylist to host a Fashion Experience or purchase items from our Fall Collection. Need a Stylist? Click here to let us connect you with one. For more fall inspiration and tips on how to mix, match, wear, and pair, see our Style & Ideas page.