It was love at first sight when the Design Team discovered the ornate cameo print that would ultimately become the Cameo Top. Inspired by the unique vintage-inspired cameo silhouettes and deep raspberry and aubergine color palette, the design began to come to life.
"When we saw the print, we were smitten by the silhouetted faces of glamorous ladies, surrounded by darling little icons—telephones, glasses, umbrellas, pearls, and more. It's just so fun! Conversational prints like this can feel a bit silly, so we wanted to transform it into something sophisticated and cool."
– Kat Woodside, Chief Design Officer
Press play to follow the Cameo Top's journey from conception to design, then check out five new ways to style it.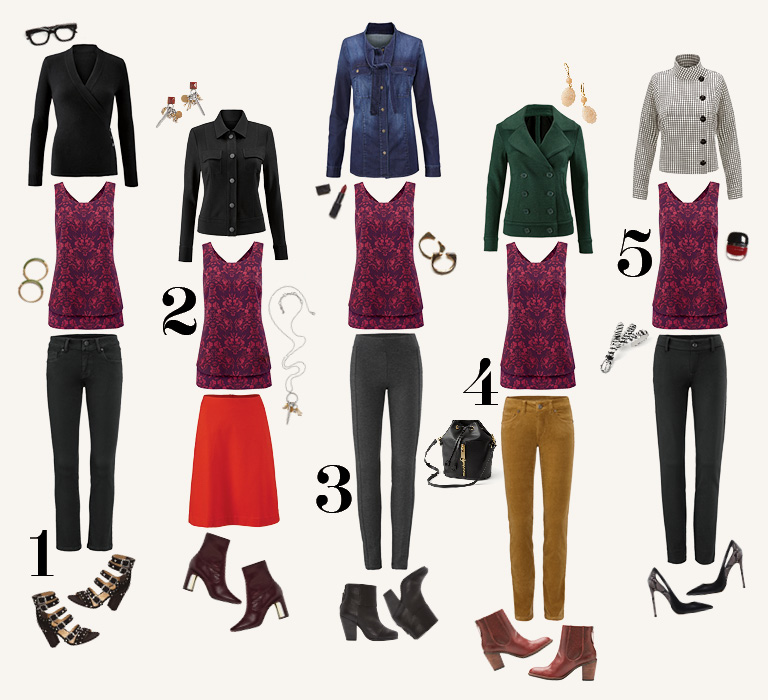 GET THE LOOKS
1- Ballet Sweater, Cameo Top, New Crop, Jasper Bangles, Black Frame Glasses, Sam Edelman 'York' Sandal
2- Ava Jacket, Cameo Top, Fiery Skirt, Pyramid Charm Earrings, Chelsea Charm Necklace, Zara Ankle Boots
3- Waterfront Shirt, Cameo Top, Sleek Legging (in gray), Zelda Cuffs, Rag & Bone 'Newbury' Bootie, NARS Lipstick
4- Sweater Pea Coat, Cameo Top, Skinny Cord, Cameo Earrings, Bucket Bag, Matisse 'Mack' Bootie
5- Windowpane Jacket, Cameo Top, Ava Trouser (in black), Zebra Belt, Zara Pumps, Marc Jacobs Nail Polish
We hope you're already rocking the Cameo Top, but if you're not yet, these five outfits ideas should get you ready to go. Tell us your favorite way to wear the Cameo Top in the comments section below!