Winter may be all about keeping warm and cozy, but that doesn't mean we have to skimp on chic. Fur in winter is nothing new, but women are growing more and more fond of the less expensive animal-friendly, but ever-so-luxe variety. The hottest new trend borrows the best of fur's classic elegance and brings it to a wider audience.
Introducing our favorite faux fur pieces guaranteed to keep you toasty and chic—and trust us, no one will know it's faux!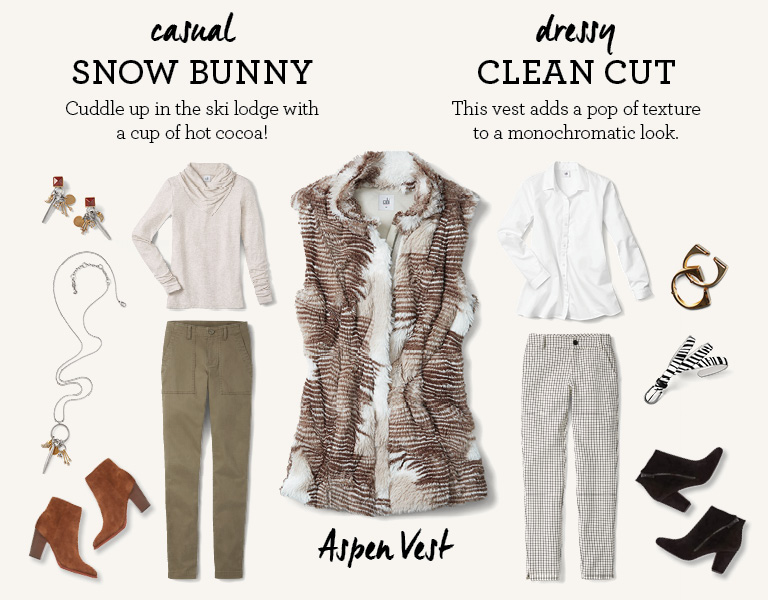 CASUAL: Aspen Vest, Sawyer Tee, The Scout (Acorn), Chelsea Charm Necklace, Pyramid Charm Earrings, Sam Edelman Blake Booties
DRESSY: Aspen Vest, It's A Wrap Shirt, Windowpane Trouser, Zebra Belt, Zelda Cuff, BCBG Diagonal Zipper Bootie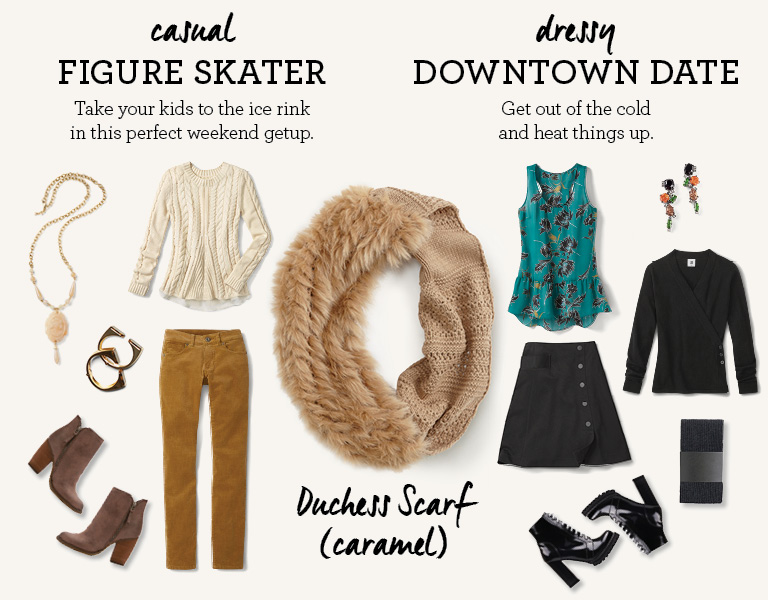 CASUAL: Duchess Scarf (Caramel), Lace-up Sweater, Cameo Necklace, Skinny Cord, Zelda Cuff, Sbicca Percussion Bootie
DRESSY: Duchess Scarf (Caramel), Zoe Top, Utility Skirt, Ballet Sweater, Rock Star Earrings, Gray Stockings, Jeffrey Campbell 'Legion' High Heel Boot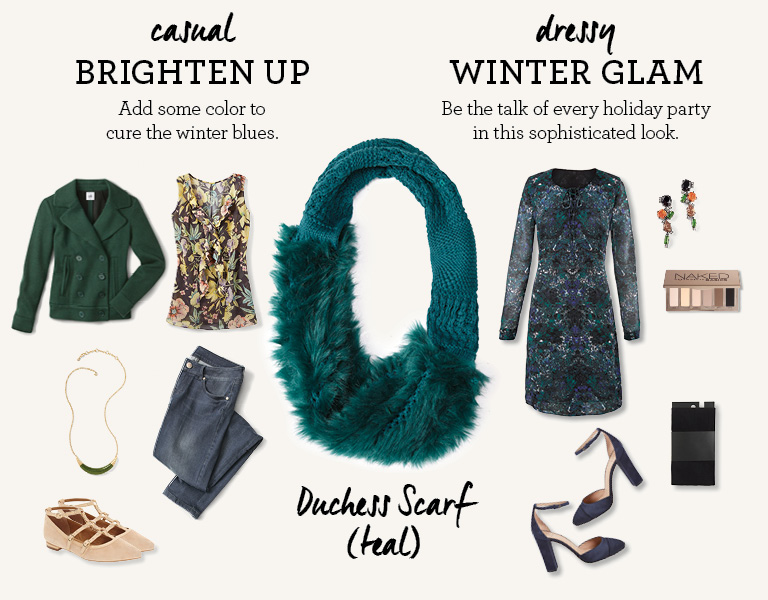 CASUAL: Duchess Scarf (Teal), Sweater Pea Coat, Ruffle Tank, Slim Boyfriend, Jasper Crescent Necklace, Corso Como 'Mince' T-Strap Flat
DRESSY: Duchess Scarf (Teal), Noel Dress, Rock Star Earrings, Black Stockings, Urban Decay Naked Makeup Palette, Tory Burch 'Rouseau' Ankle Strap Pump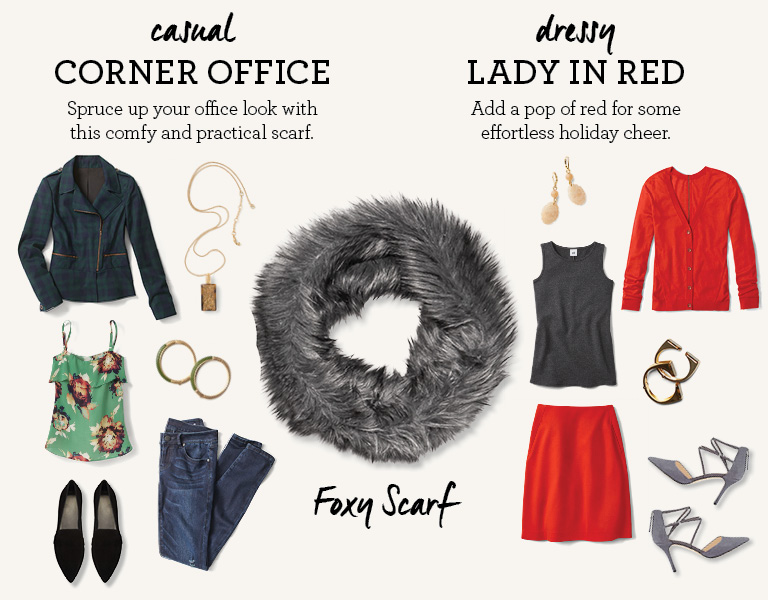 CASUAL: Foxy Scarf, Tartan Jacket, Bloom Cami, Dusk Destructed Skinny, Zelda Necklace, Jasper Bangle, Stuart Weitzman Pipelopez Pointed-Toe Loafer
DRESSY: Foxy Scarf, Cobblestone Cardigan, Fiery Skirt, Recess Tank, Zelda Cuff, Cameo Earrings, White House Black Market Suede Strappy Heels
Winter is cold, but with these amazing faux-fur pieces, you'll stay warm all season long. Which pieces are you most excited to cozy up with? Leave your thoughts in the comments section below!