Whenever we found ourselves awestruck by the stunning architecture, delicious food, enchanting light, or brilliant style of the French Riviera, we would turn to each other and repeat a phrase that had become a kind of mantra: Je ne sais quoi! Sure, it may mean "I don't know what," but we certainly knew a whole lot about the specific things that drew us here. We flew across the Atlantic to capture the intersection of effortlessly chic style and incredibly wearable classics. It's Audrey Hepburn meets Lou Doillon clothing that anyone can wear to look polished without trying too hard—and it's absolutely fabulous!
The Collection highlights gauzy blouses, light hues, and stunning stripes. The silhouette is flowy and plays with length and layers. We built looks around the pure brilliance of white, infused with a pop of color—always. We wanted to showcase vintage accessories from the '60s that are as iconic today as they were then: the scarves, chain belts, and finishing touches that truly make an ensemble.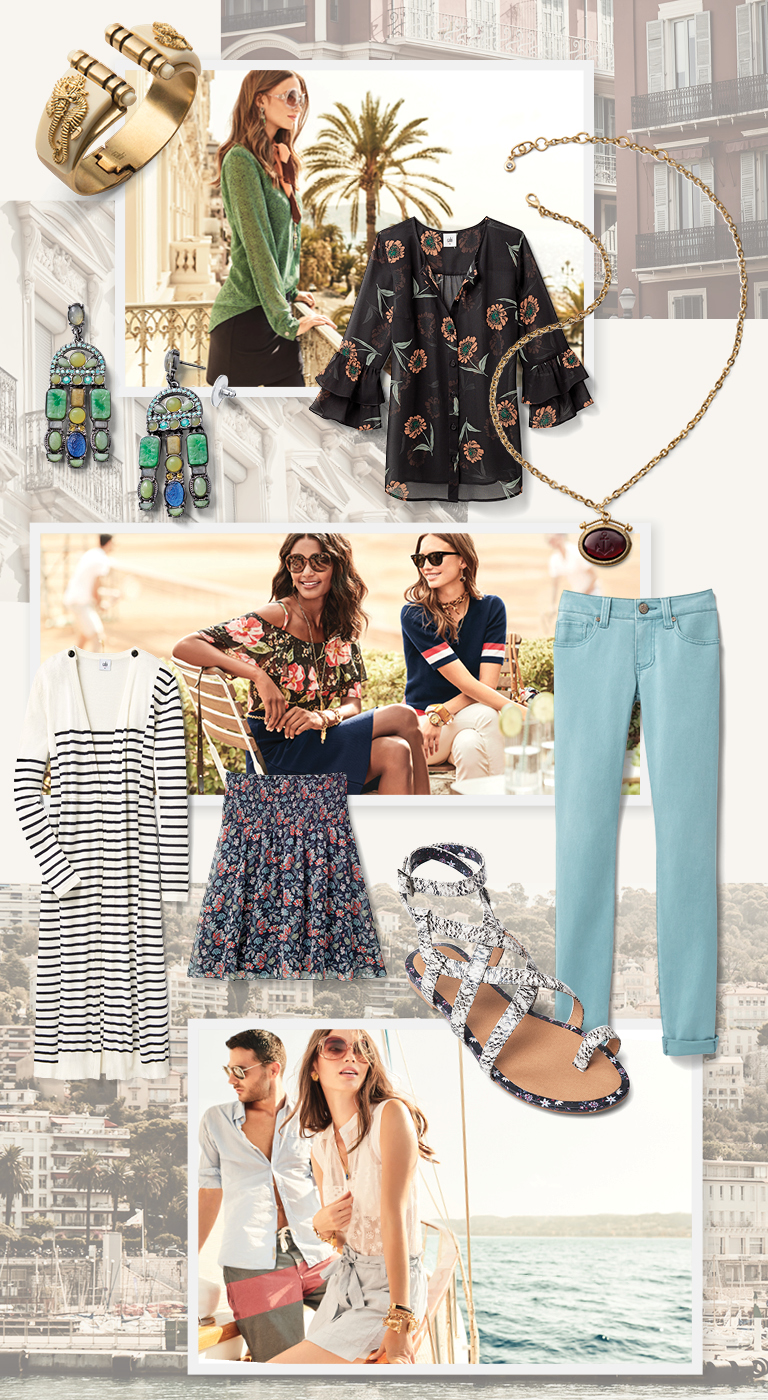 Can't wait to get your hands on this Collection? Contact your cabi Stylist to learn about hosting a Fashion Experience or purchasing items from our Spring Collection. Need a Stylist? Click here to let us connect you with one. For more spring inspiration and tips on how to capture that indescribable French flair, see our Style & Ideas page.