We're knee-deep in the blustery, sometimes frigid days of winter, and we couldn't be more ready for spring. But as soon as the frost thaws and the flowers bloom, away go all those spectacular layers we had so much fun mixing and matching all season long. When the only thing you need to wear is a floral dress, or shorts and a cute tee, what's a girl going to do to stand out? Time to double-down on spectacular accessories and who better to lead the charge than Fashion Director Becky Jantzen! Feast your eyes on her must-have accessories for spring.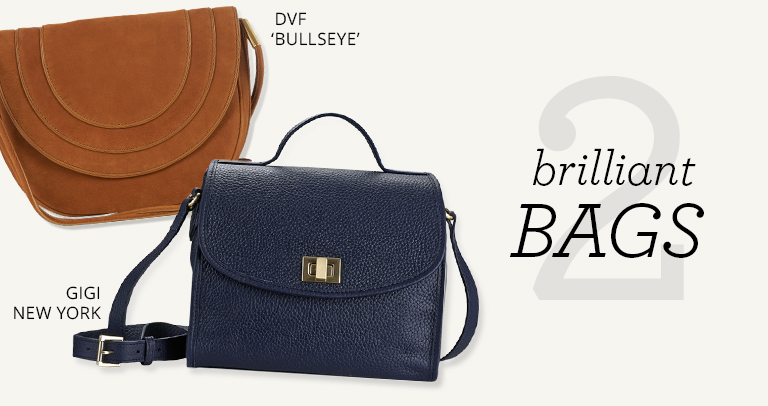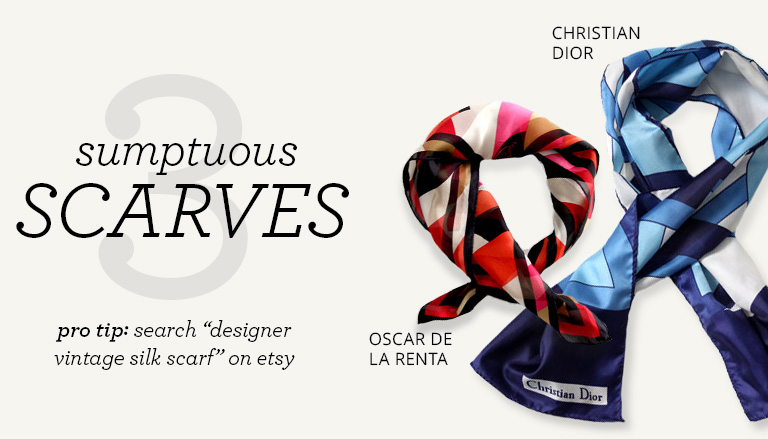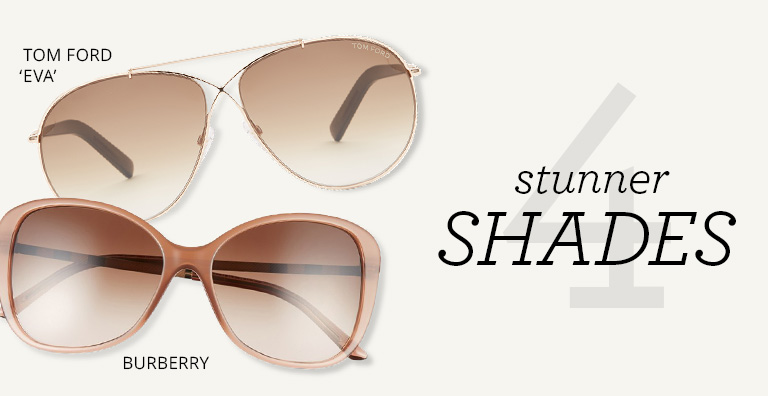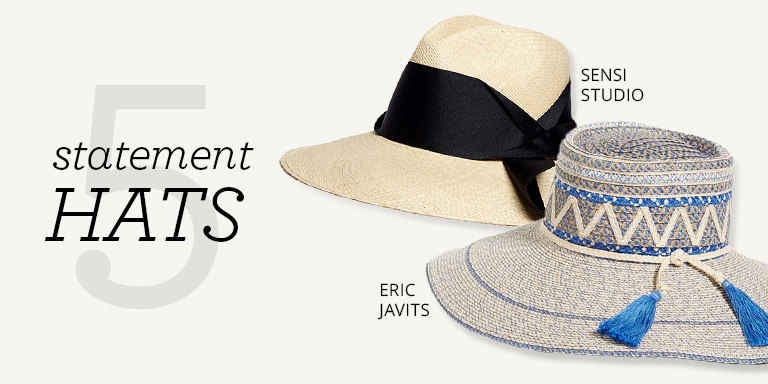 Want to know more about how to find fantastic vintage scarves? Here are some tips straight from Kat and Becky:
Kat's Tip: If you can't find a local vintage shop, try searching online—I love Etsy!  When searching online, what you type into the search bar is very important. Try searching for "designer vintage silk scarf" or you could also go to the vintage category and search for "designer silk scarf."
Becky's Tip: When you go to a vintage store, the key is to find those hidden treasures—but, you've gotta dig! Shopping at a vintage or consignments shop can be intimidating if you're a first-timer, but don't afraid or embarrassed to dig through bins, especially for scarves! Trust me, it'll be worth it.
Now that you know all of the Design Team's must-have accessories, we want to know: what are you pairing them with? From flowy dresses to jumpsuits and more—what are some of your favorite spring styles matched back to these accessories?
p.s. Love Becky's fabulous striped tee? It's our new buttery soft Bistro Tee, and we won't blame you if you want to wear it every day.