Spring is romance, simply put. It's flowers, fresh vegetables, spontaneous getaways, rosé. But most of all, it's a refresh of your wardrobe. But before you jet out for the requisite shopping spree, take note of these hot Spring 2017 trends, guaranteed to dial up your seasonal style.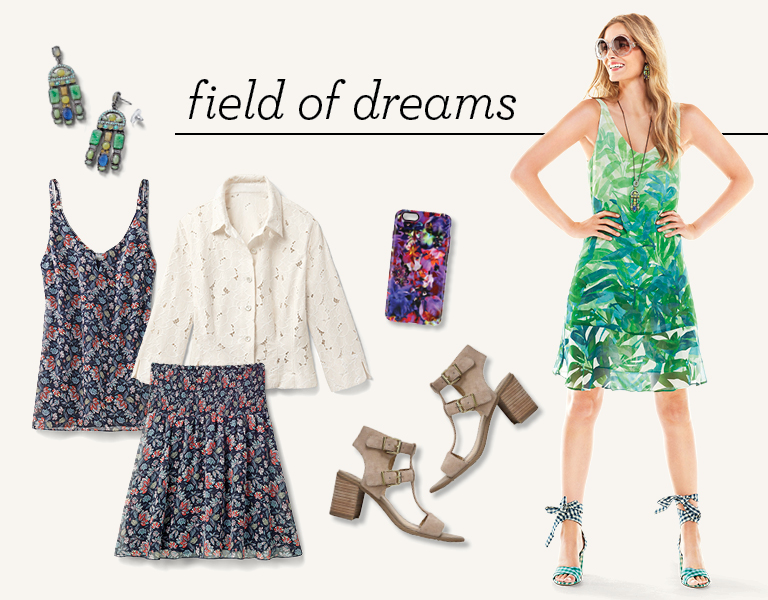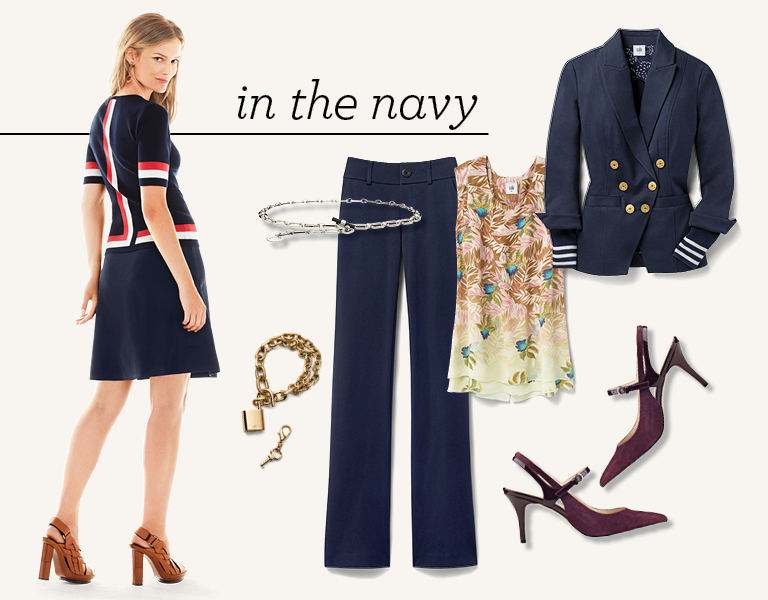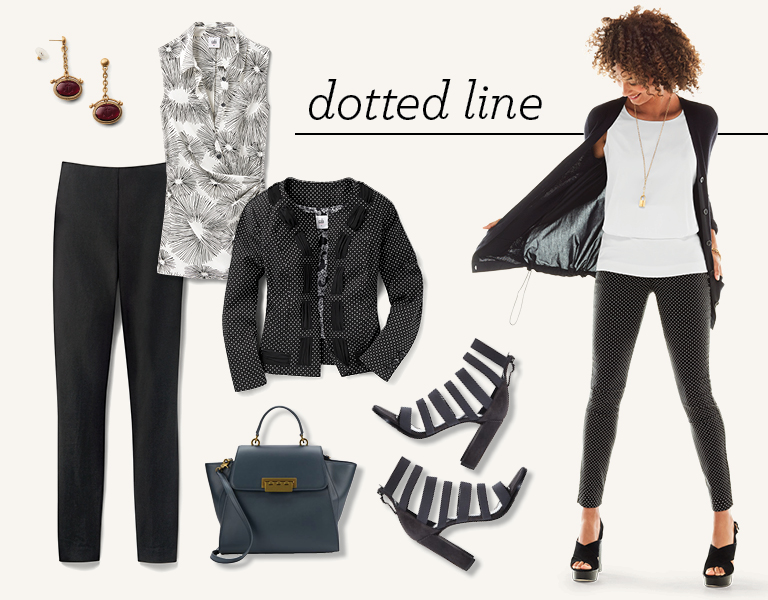 Dots are all the rage this year. Go ahead and rock this trend casual or formal—think late nights at the office that transition seamlessly to dinner dates.
GET THE LOOK: Dot Jacket, Pencil Trouser, Priority Top, Anchor Earrings, Stuart Weitzman Mummy Banded Heels, Zac Posen Eartha Top Handle Bag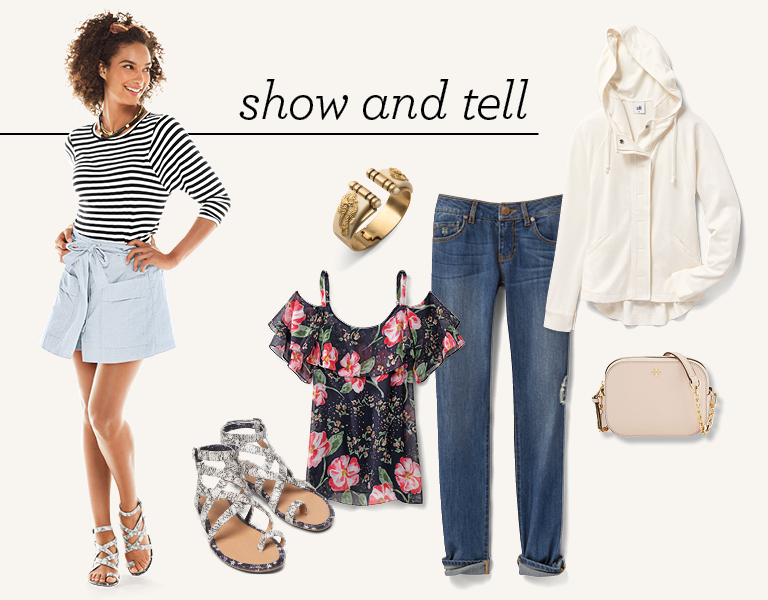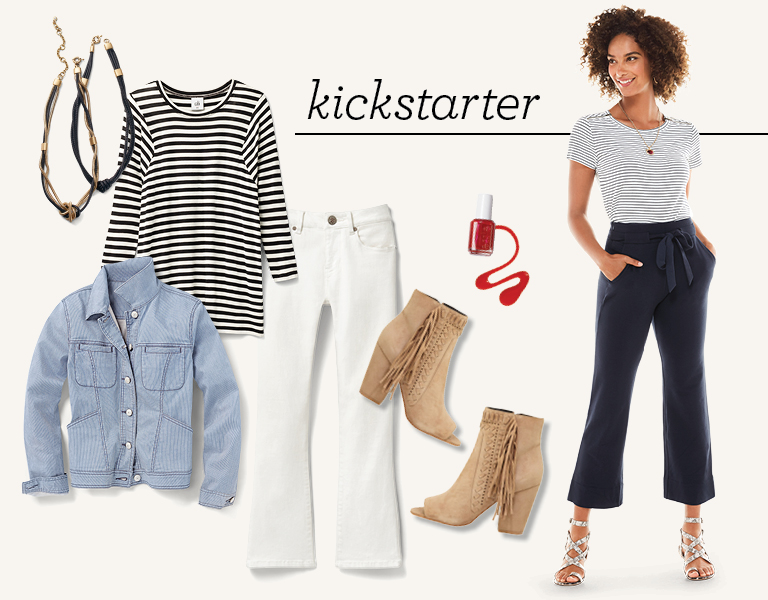 Some things belong together: wine and cheese, peanut butter and jelly, crops and high tops. This spring, rock your favorite sneaker and bootie with jeans in this season's must-have length!
GET THE LOOK: Bistro Tee, Kick It Crop, Rope Duo Necklace, Locomotive Jacket, Rebecca Minkoff Iris Suede Fringe Bootie
Yes, it's time to refresh your wardrobe, but in with the new doesn't have to mean out with the old. We want to know: which favorite fall pieces are you pairing back to these trends?