Ladies, it's officially music festival season! Aside from the amazing lineups, we can't wait to see which fashion trends will be hitting the music festival scene.  Between Coachella, Stagecoach, and Lollapalooza, the fashion possibilities are endless. But, if you're a first-timer you may be stressed about what to wear! And let's face it, that's because knowing what to wear to a music festival is super tough! Between boogieing on the dance floor and battling the elements, there's a lot to take into consideration when choosing your outfits. So we tapped five lovely ladies form the cabi Home Office, who also happen to be passionate audiophiles, and asked them to style their ultimate music festival outfit, plus share the essentials they pack in their handbag. Get some fresh ideas, find your true style, and we'll see you at the main stage!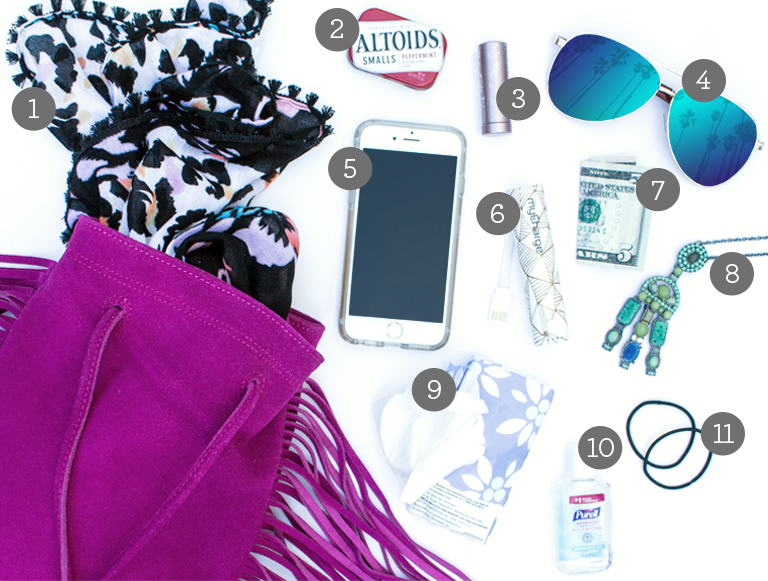 1. Patchwork Scarf: Throw this scarf in your bag for an extra layer if it gets cold at night or to switch up your outfit in a snap!
2. Altoids: You'll need fresh breath of course!
3. Lip balm: Keep your lips moisturized and protected–– try a tinted lip balm to add some color.
4. Sunglasses: When you're outside in the sun all day, it's important to protect your eyes…plus, they're a stylish accessory to add to your outfit.
5. Phone: Aside from staying in touch with your friends, some music festivals have apps where you can check the lineup to make sure you don't miss your favorite bands.
6. Portable phone charger: The last thing you want is for your phone to die right before your favorite band is playing.
7. Cash: Some food and drink vendors may not accept credit cards, and if they have ATM machines, there usually is a fee.
8. St. Tropez Necklace: The vibrant colors of this necklace are perfect for music festivals.
9. Tissues: Most music festivals have portable toilets, so these will come in handy if they've run out of toilet paper.
10. Hand sanitizer: Washing your hands frequently may not be as accessible as you think, so always throw a hand sanitizer in your bag.
11. Hair ties: If the weather is boiling hot or even windy, having hair ties on hand will help keep your hair out of your face.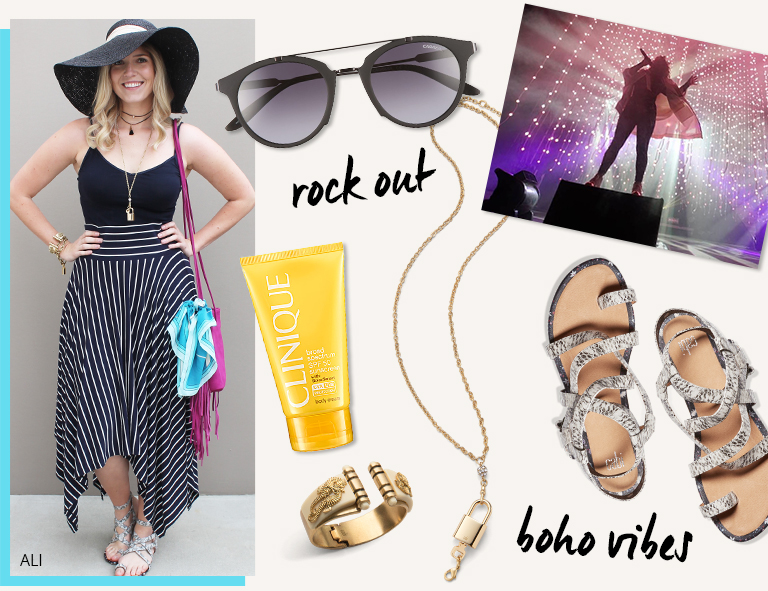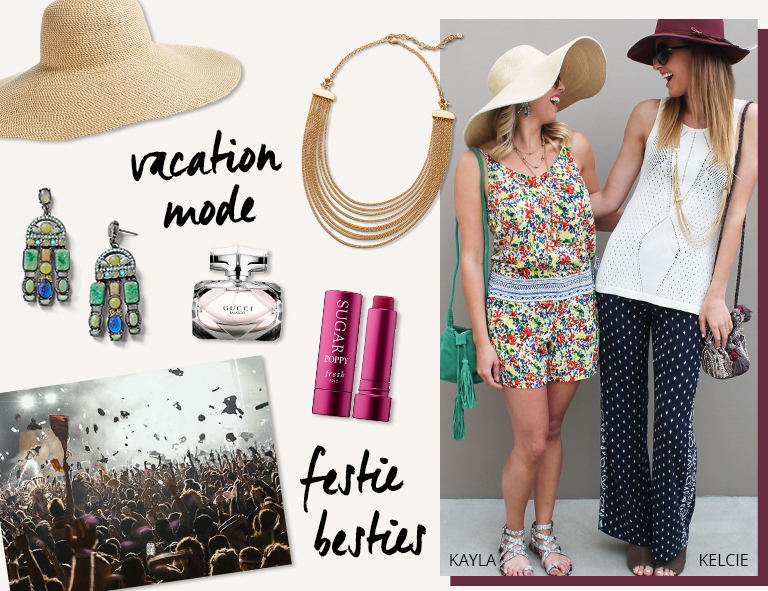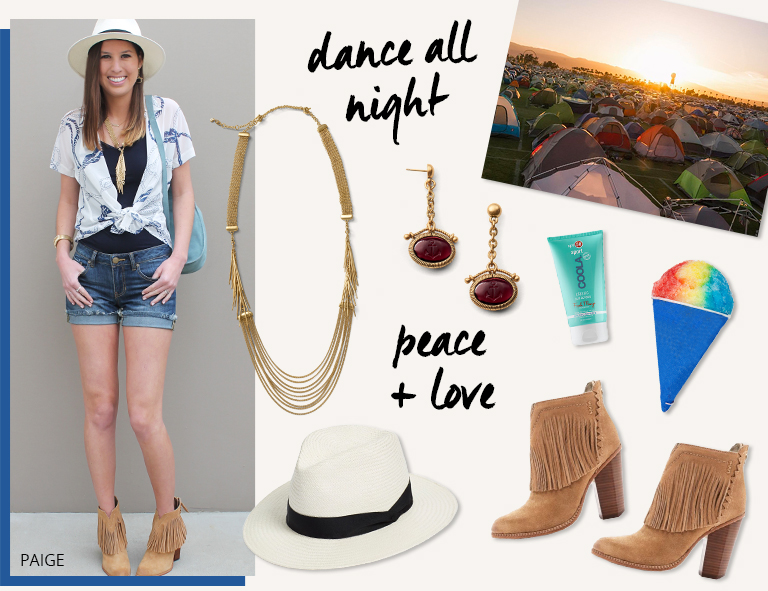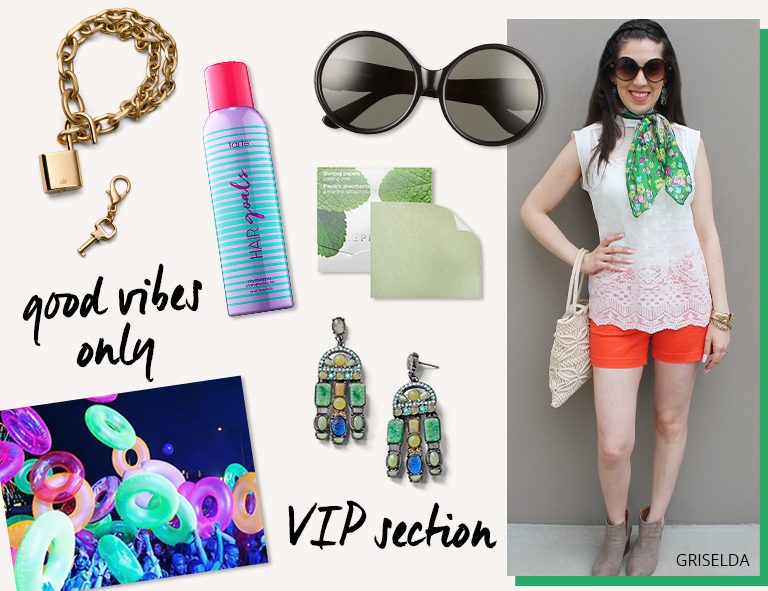 Have a music festival in mind? Think you can one-up these looks? Put together your own stylish music festival outfit, plus your essentials, and leave it in the comments below!
Image credits: fullstart.com, @coachella, @hangoutfest