As a cabi Stylist, you've surely had that moment that makes all the hard work worthwhile. It often comes at the end of a show, a newcomer approaches you after a joyful and spirited Fashion Experience to tell you how good she feels about the way she looks…to tell you how much fun she's had and how much confidence her new style gives her. Honestly, we live for these moments. After all, cabi was founded by women for women, so we can help each other in all the ways only women can. It's the reason why we're so excited about Heart of cabi Foundation Week.
From May 14 through May 20, Stylists will have the opportunity to volunteer with a local nonprofit to serve women in need by gifting them with cabi clothing. There will be 29 events around the U.S., Canada, and the U.K.—one in every corner—organized by our very own Heart of cabi Foundation Ambassadors. They're total rockstars.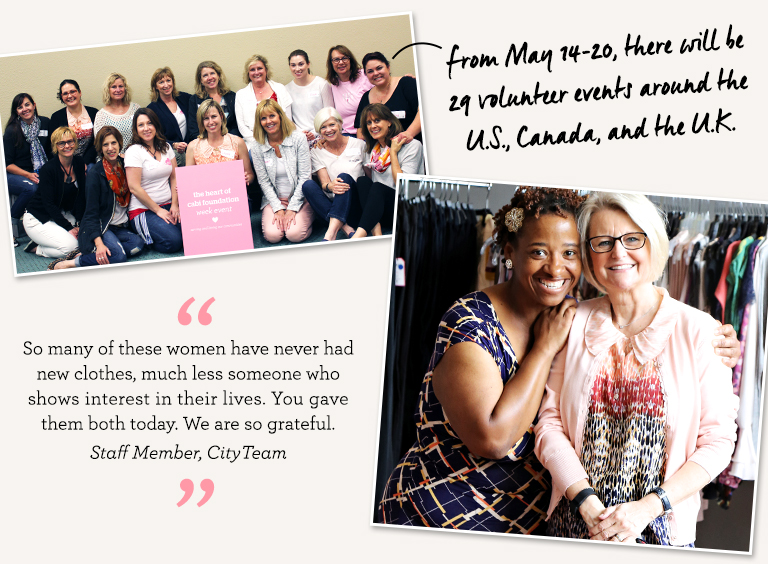 Even if you're not a Stylist, there's another great way for you to contribute: this year we're doing an amazing BOGO (buy one give one)––for every garment sold, we're giving one (up to 35,000 items) to a local woman in need.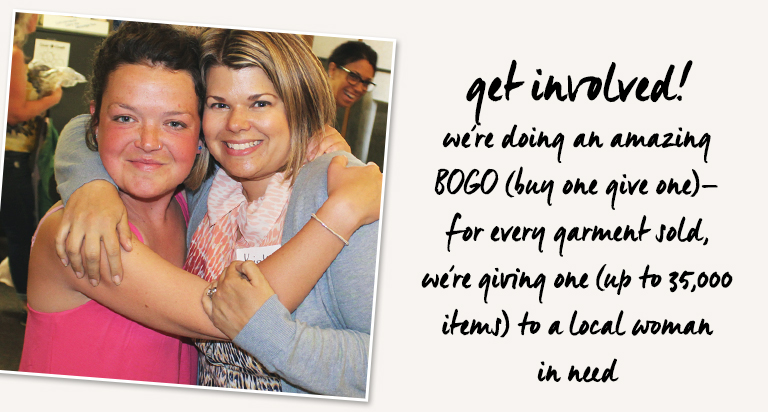 Watch the video below to learn more about how the Heart of cabi Foundation serves women across the world and get inspired to help!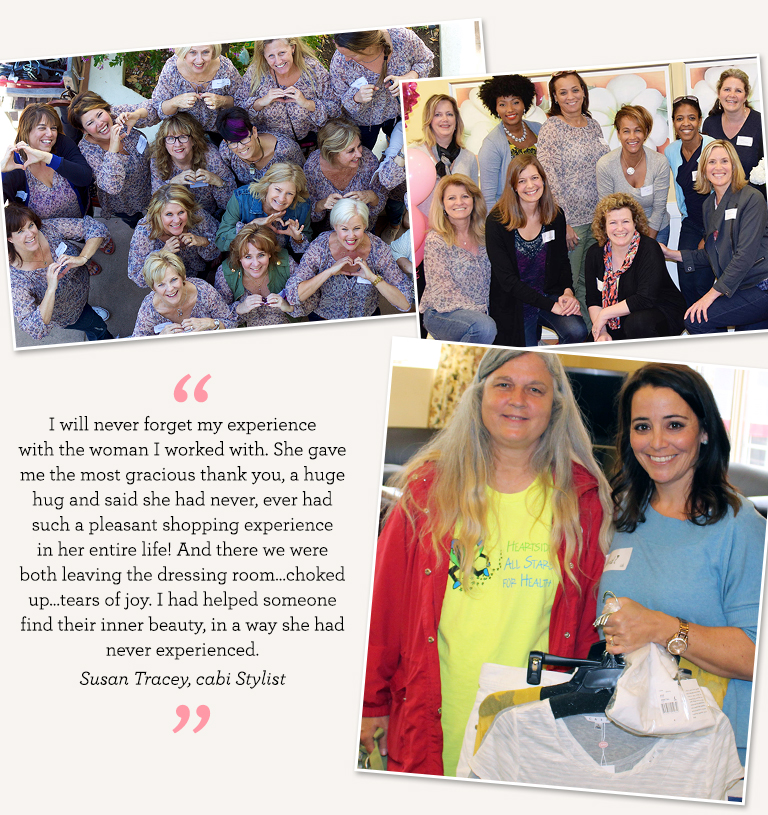 From mentoring teens in foster care to assisting with the Dress for Success organization, there are so many different ways to serve women in your local community. We want to know how you like to give back! Tell us what charities and nonprofits you like to work with, and while you're at it, feel free to share a story from an event in which you made a difference in someone's life.