Thanksgiving is the perfect time to stop and reflect on all the wonderful things in our lives; to hit pause, sit around the table with family and friends, then turn our attention toward the even bigger, brighter goals we'll be setting in the new year.
2017 is a year we're proud of both personally and professionally. We're marking another year of women helping women: from disaster relief events and The Heart of cabi Foundation Week to the selflessness at the core of every Styling event—women are coming together to lift each other up, making sure we all look and feel our best.
During the holiday season, Buy One Give One gives us yet another chance to make a global impact! For every cabi item purchased beginning today on Thanksgiving through New Year's Eve, we'll be donating one article of clothing to a woman in need in our local communities devastated by natural disasters and around the world (up to 35,000 items). Plus, in celebration of Pink Friday, we're doubling our giving! For a limited time from November 24 to December 10, we'll donate two articles of clothing for every cabi item purchased, and you'll get free shipping on all your holiday must-haves.* Not only does this make a tremendous difference in the lives of women around the world who don't have the same opportunities we do, but it will help them look and feel their best!
*Excludes show orders shipping to Alaska, Hawaii, Canada, and the U.K.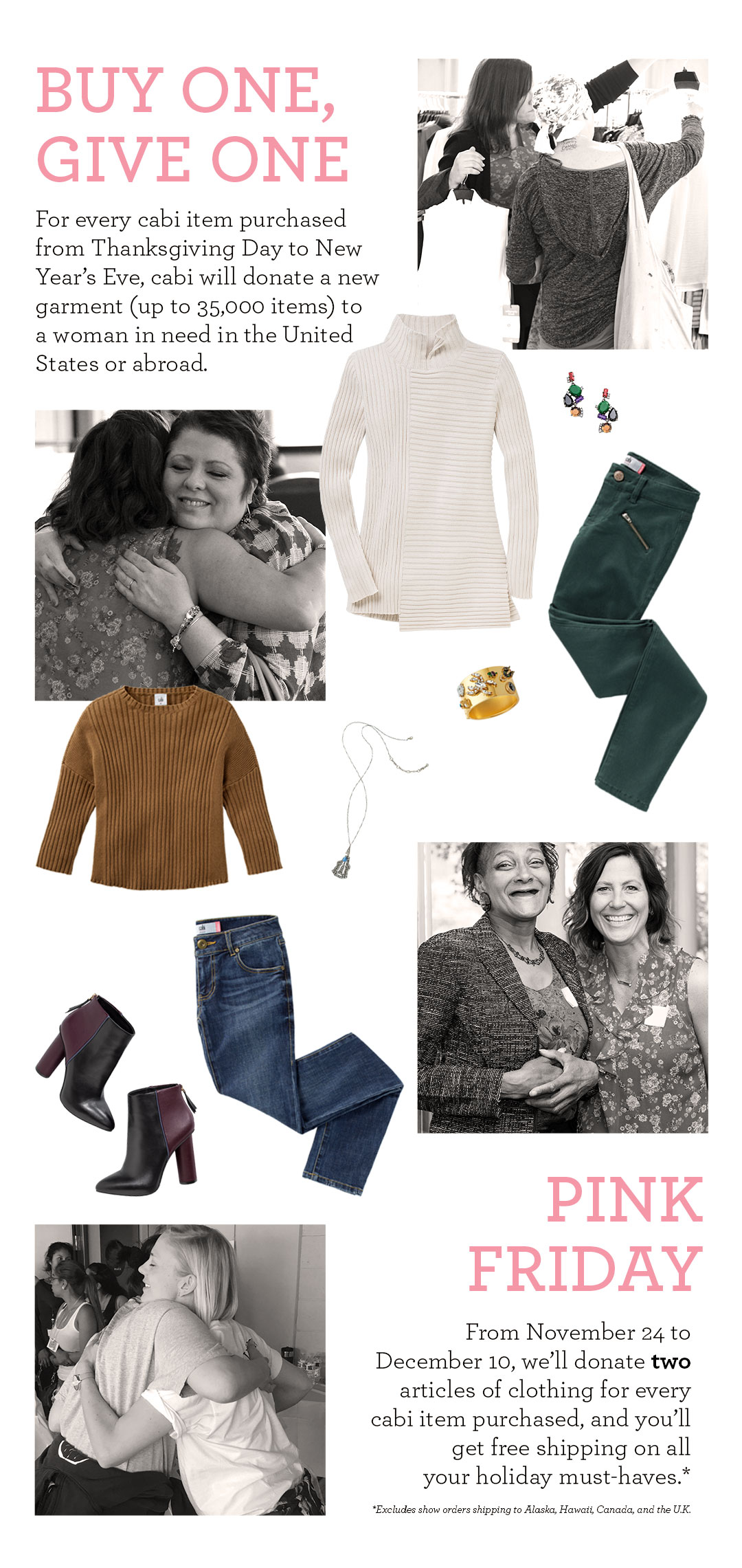 Join us in making a difference in women's lives this year, spreading the joy in your heart, your good fortune, to those who need it most. As philanthropist W. Clement Stone once said, "If you are really thankful, what do you do? You share."